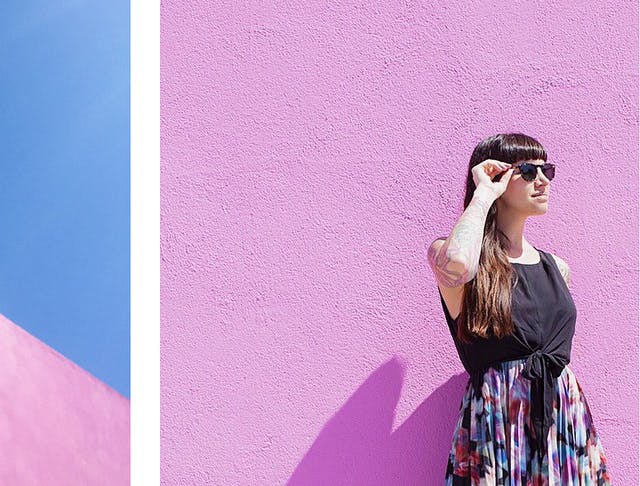 Travel Photography Gear Guide
by Jessica Zollman
All the essentials you need.
Above image taken by: Katie Newburn
Well, hello there, adventurer. If you're in search of a travel photography gear guide, you've come to the right place. My name's Jessica Zollman, also known as "Jayzombie," across the internet. I'm a freelance commercial photographer whose career has taken me to Iceland, Mexico City, Montreal, Frankfurt, and Warsaw. That doesn't even include any personal travel, or the incredible places I've visited in the United States!
I never leave home without my camera. And I refuse to leave the country without researching all the best places to see, things to do, food to eat, and spots to photograph. I hope my personal travel photography gear guide can help you on your next photo trip.
Google Map Creation
First things first; I create a Google Map. Before I embark on an epic research binge for my next adventure and photo trip, I create an offline guide where I can organize everything I stumble upon while researching a destination.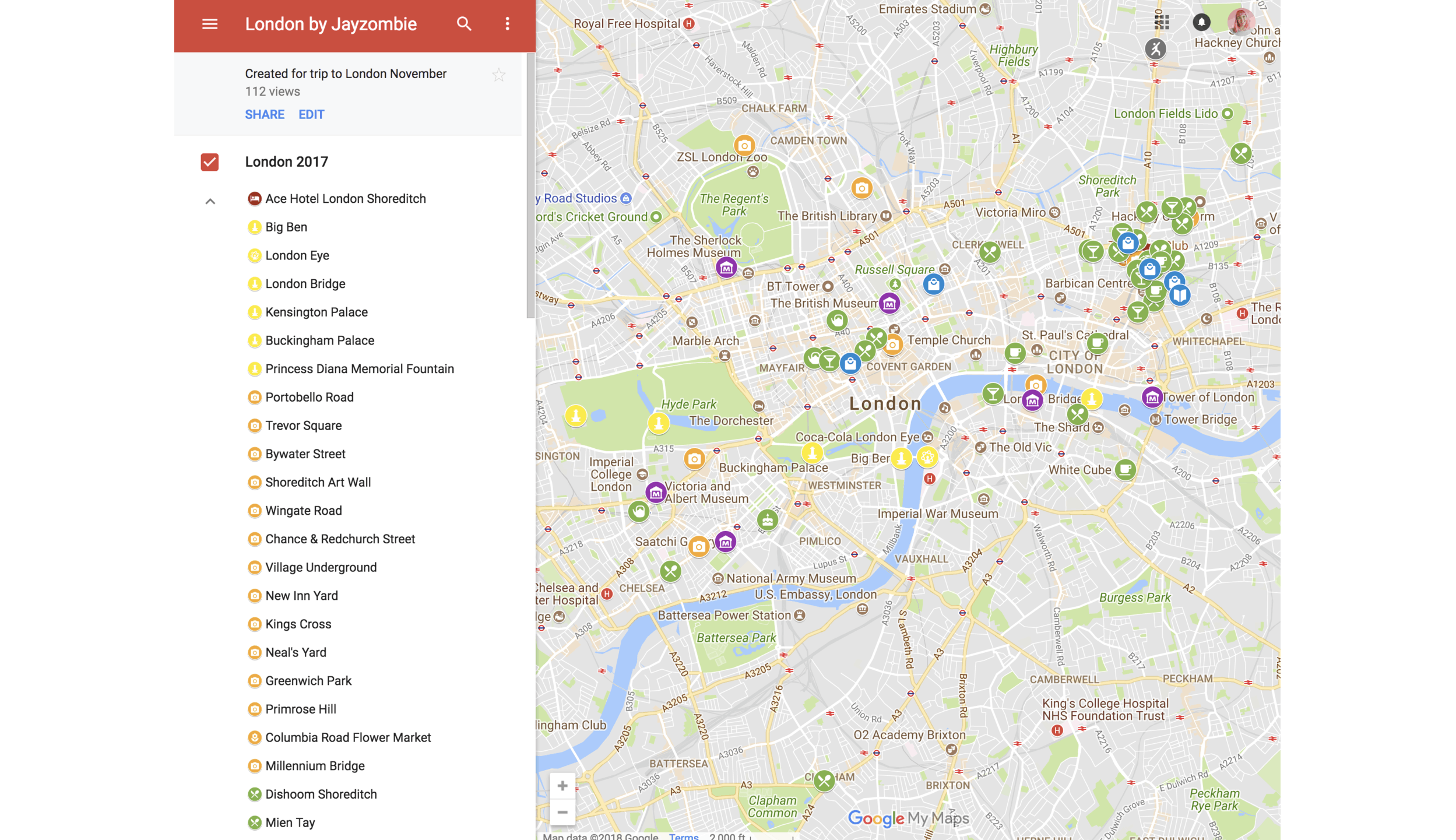 By gathering this information in map form, I can take a quick look at what's nearby when I'm in an unfamiliar city and make a quick decision as to where I'll head next. This is especially helpful when experiencing that post-photoshoot fatigue, or are hangry and in need of delicious food ASAP. Saving time avoiding on-the-spot research means you'll have more time to take photographs.
Relatedly, I like my map data to be as detailed as possible. I'll use an appropriate icon (fork and knife for food, camera for photo spots, tree for park, shopping bag, coffee mug, museum, etc.). I used to separate these by layers, as seen on the Iceland map, but have since learned that it's much easier to view if they have color-coded, topic-specific icons, and are all on a single layer. In addition to the icons, I also add detailed descriptions and photographs wherever possible, as seen on the London map.
The other great thing about creating these maps is that you can share them quickly and easily with friends or family looking for recommendations once you're home!
Location Research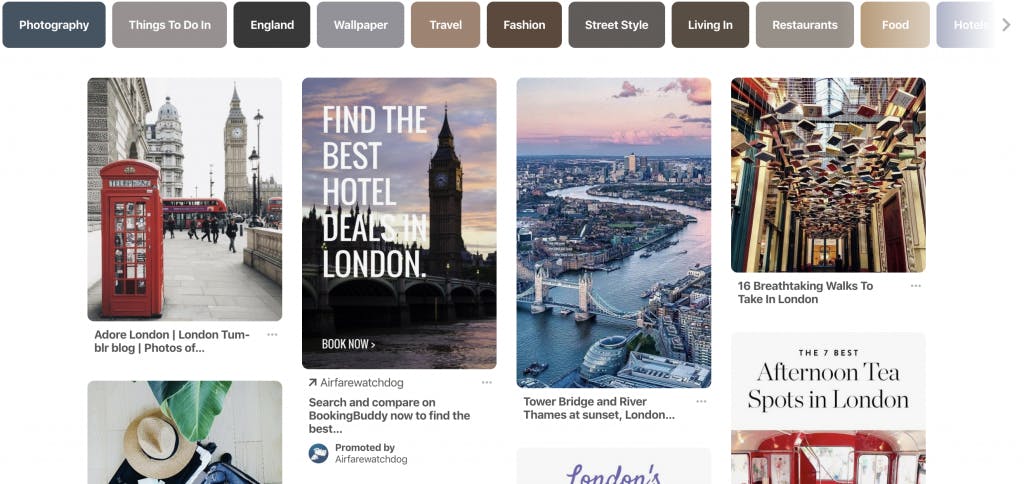 Now for the fun part! If you're heading to California, Singapore, Hong Kong and soon New York, Explorest is a fantastic place to start your photogenic location hunt. Many contributors also provide field tips with nearby places to see, things to do, and food to eat that are perfect additions to your map.
Next, I head to Pinterest and enter my destination in the search bar. This almost always brings up a mix of blogger-created "Top/Best Of" lists, and photographs from Instagram, 500px, or Flickr. Here's where the work begins. I'll look through all of the top results and save every single suggestion along with descriptions and images. Even if I'm only mildly interested in a location, I save it.
Finally, I utilize Google Search. Looking for "Must See in [City]" or "Must Eat in...," "Must Do in...," "Must Photograph in...," etc. will not only result in suggestions based on the most popular results, but it will also lead you to highly curated and popular travel websites like Tripadvisor, Atlas Obscura, National Geographic, and Conde Nast Traveler.
Once you've got a heavily populated map, it's always a good idea to ask friends and family for suggestions on Facebook. This is a great (and sometimes the only) way to find out about those undocumented hidden gems.
Jessica's Favorite Travel Photography Gear:
Jessica's Favorite Photography Gear:
I like to keep my gear fairly lean while I travel because I absolutely will abandon my camera in the hotel room if even the thought of carrying it around for an entire day starts hurting my shoulders. The best camera is the one you have on you, and after a couple of days of carrying heavy gear I'll want to default to my iPhone out of convenience. However, since investing in ergonomic camera straps and a proper camera bag for travel this isn't as much of an issue. I'm still adverse to lugging around a backpack since I prefer to blend in in a new city in order to experience it as authentically as possible, but my Peak Designs Everyday Backpack has been a game changer for traveling with my gear (and sparing my shoulder unnecessary pain) since it slides on to my roller bag's handles.
My go-to gear for a casual day exploring a city is my Canon 5D Mark IV with the ultra-thin pancake 40mm, the Peak Design clutch, one extra battery and a full battery in the camera, and a case of external CF cards. This setup typically stays in my shoulder bag until I see something I'd like to capture. If I know I'll be visiting a location where I need a more versatile lens, I'll switch to the 24-70mm with the Peak Designs Slide Strap, and I'll keep the camera slung around my neck or shoulder; ready to be used at a moments notice.
At the end of each day, when I'm getting ready for bed in my hotel room, I plug my portable external hard drive into my laptop and will backup all of the CF cards both directly to my laptop and to my external HD. Since I travel with six 32-64GB cards I avoid formatting any of them for reuse. I typically only capture still images, so the cards don't fill up fast. Once a CF card is full, I'll place it face down in my waterproof CF card travel case and will keep it with me while out and about. This creates 3 backups of my images, one of which is with me at all times. You never know if there will be a flood or fire in the hotel room while you're gone. Yes, I am that paranoid about my backups.
It took me years of trial-and-error to build this system and gear setup, so it won't be the perfect fit for everyone, but hopefully this gear guide can serve as a starting point for you to begin customizing your ideal travel photography experience!
ENJOY!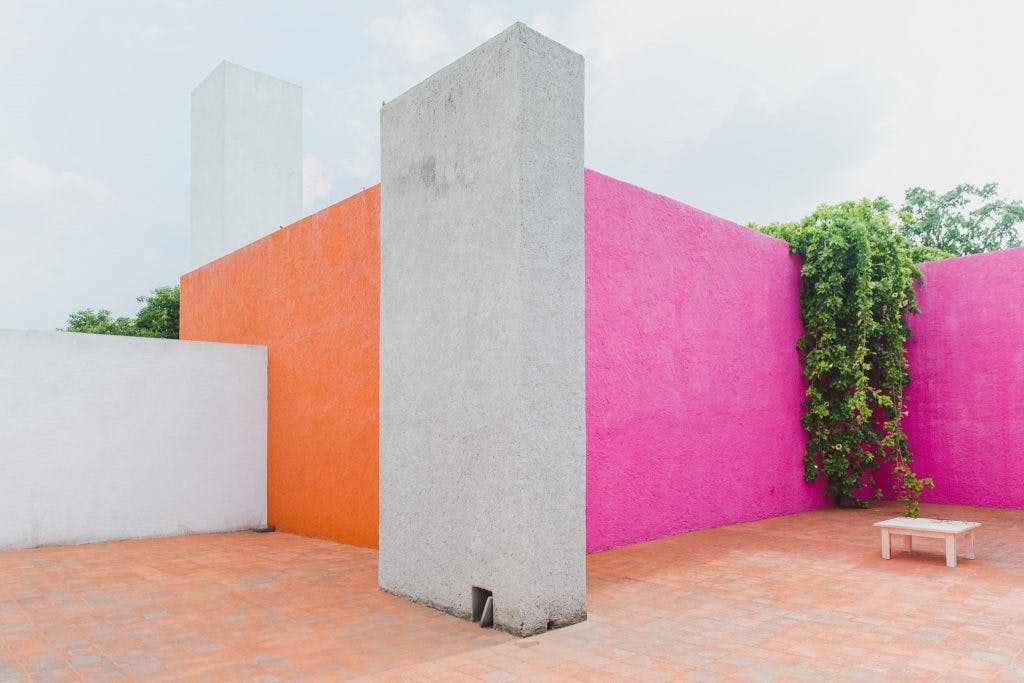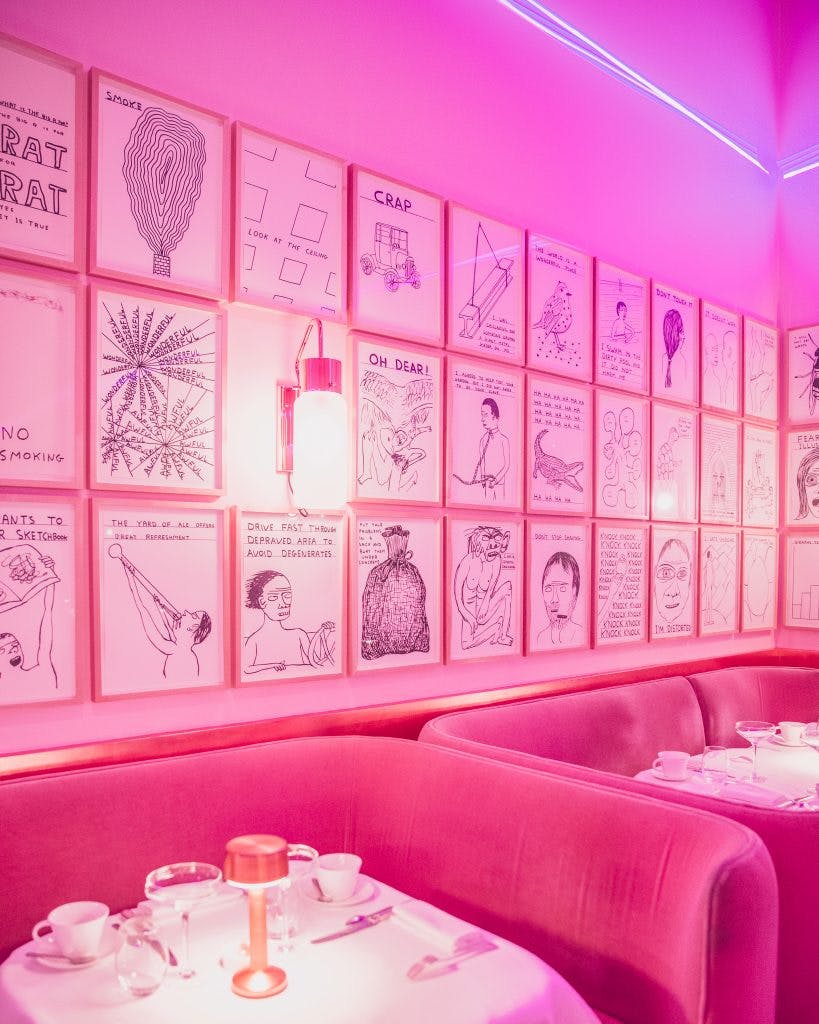 Louis Barragan House and Studio, CDMX; and Sketch, London by Jessica Zollman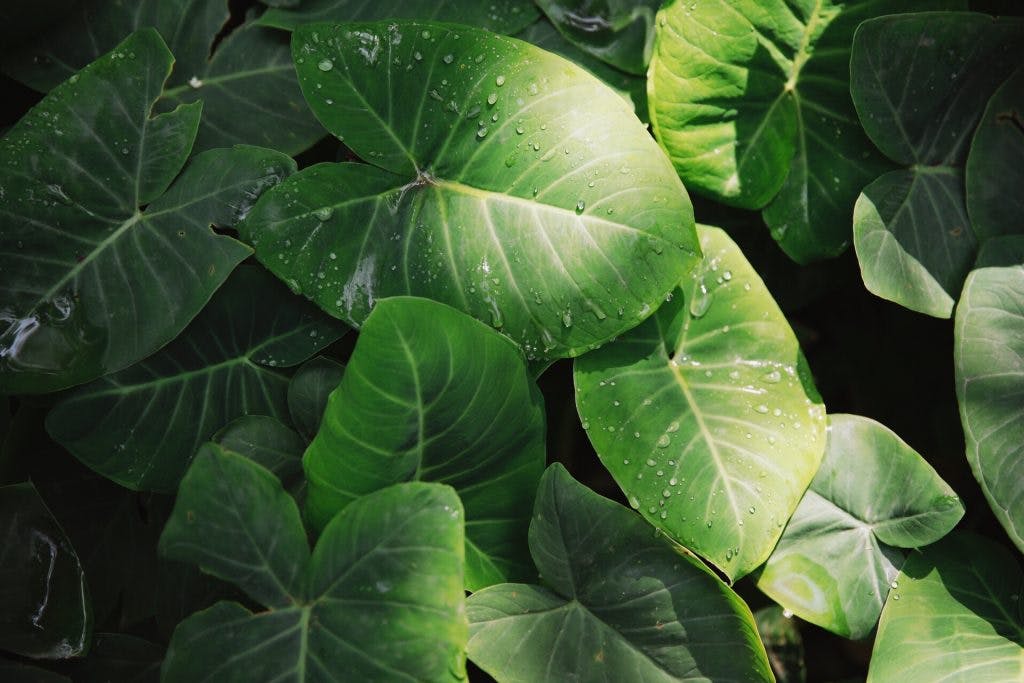 Parque Mexico, CDMX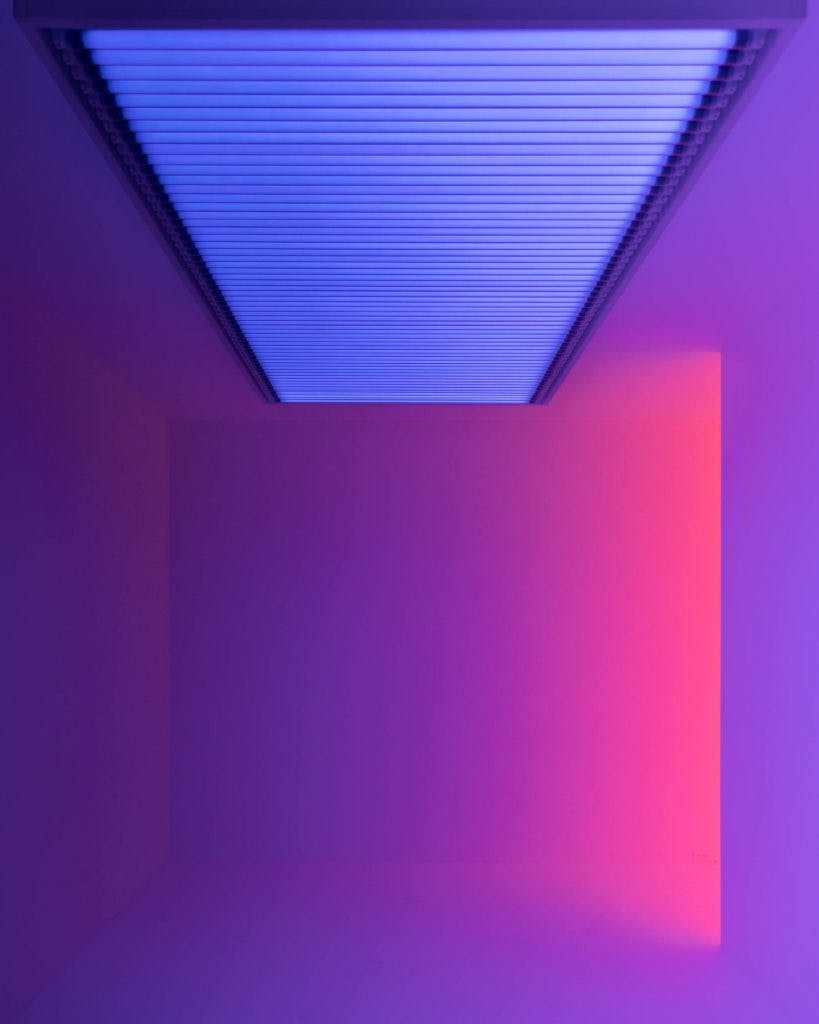 Carlos Cruz-Diez's Chromo Saturation at the Palm Springs Art Muesum