15 Travel Essentials to Take on Vacation
Don't leave for a trip without packing these top travel products!
Traveling over the past few years has been a little different than what we're all used to—in fact, it's essentially been nonexistent. As the world slowly reopens, people are starting to take much needed vacations all around the globe. Some travelers are visiting the coastline in search of scenic beaches, others are venturing off to European cities, like the romantic capital of France or the historic town of London. Those who are choosing to stay stateside can get inspiration from our roundup of 2021's most photogenic locations in the U.S.
Regardless of where you are in the world, make sure you're referencing our guide on how to find the best photo spots near you using the Explorest app. You'll find everything you need on the app, including exact GPS coordinates, activities to do nearby, recommended photography equipment and more.
And in addition to deciding on where you want to travel, you'll also have to pick what to bring along on your trip. What do you pack after spending months cooped up at home, you might ask? Below, we've put together a list of the 15 essentials that'll allow you to travel with ease, comfort and style! Your trip awaits...
1. Luggage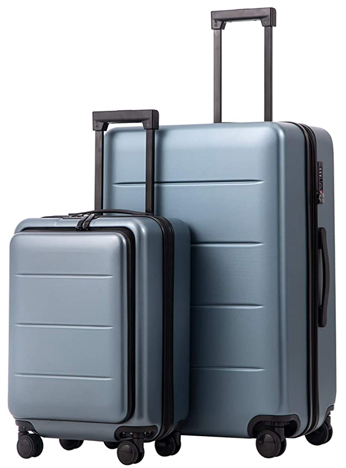 This convenient carry on set is the perfect pick for a quick trip—but don't let the size fool you. The two suitcases are an ideal option for longer vacations, too. The premium features, like a laptop compartment in the front and interior sections that zip, allow you to pack like a pro and fit everything you need into carry-on sized bags. Extra space without the extra hassle of checking a bag!
2. Packing Cubes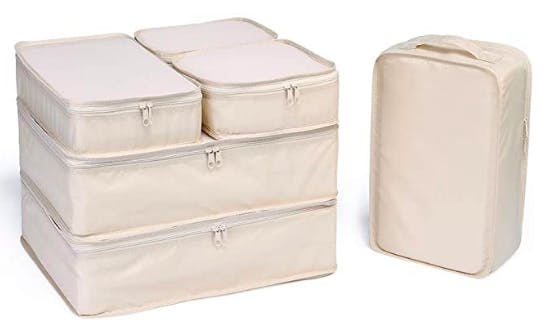 The best way to keep an organized suitcase is with packing cubes, especially if you'll be dealing with different climates on a multi-destination trip. This 6-pack set of nylon cubes features two large, one medium and two small sizes, as well as an additional shoe bag, so you can fit more into your bag without compromising space.
3. Passport Cover and Luggage Tag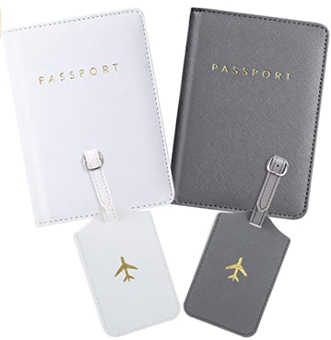 Bringing along so many different things when traveling can get overwhelming. Having a passport cover and luggage tag will guarantee that you'll be able to keep track of your belongings and spot your documentation easily when it's time to pull out your passport.
4. Universal Adapter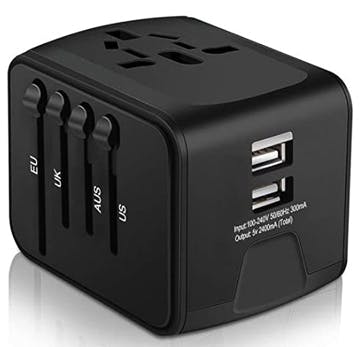 One of the most common things people forget when they're taking a trip to another country is a universal power adapter. This small device is compatible with most USB ports, like Apple, Sony and Nokia. Take it with you on your next journey and you'll never have to stress about a dead battery.
5. Portable Charger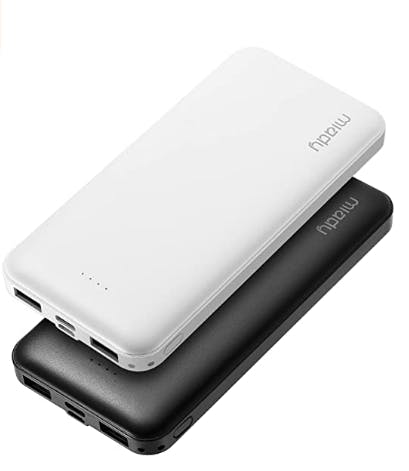 Just like the aforementioned universal travel adapter, these portable chargers will ensure you're never without power. Since they work on the go, you won't have to worry about finding a convenient outlet to plug your devices into. Bring the compact chargers anywhere with you for reliable, fast charging capabilities that can provide up to two days worth of power.
6. Reusable Water Bottle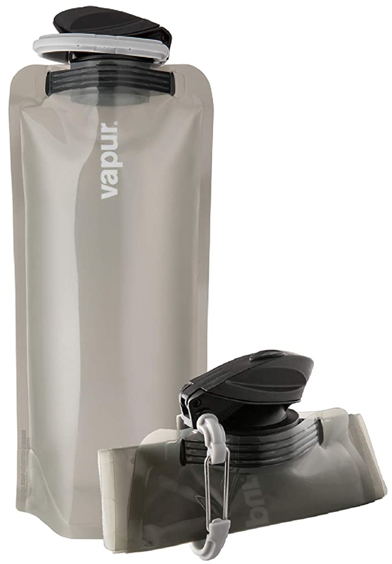 The greatest thing about this reusable water bottle (besides being eco-friendly!) is that it's foldable, meaning it can be carried virtually anywhere. Each BPA-free bottle holds .50 liters of liquid and it's also freezable and dishwasher safe. We'll "Cheers!" (with ice-cold water) to that!
7. Travel Bottles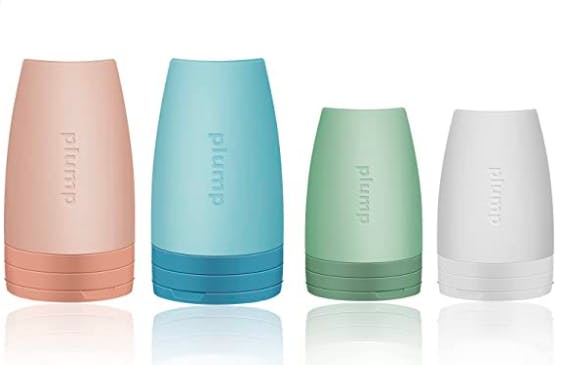 Stylish and sleek, these leak-proof travel bottles are TSA-friendly and refillable. Stash them in your carry on and stay worry-free that they won't break or spill in your luggage. Bonus points for the minimal design and cheerful colors, too.
8. Sleep Mask
Out of all the positives of traveling, jet lag is one of the few negative aspects of making your way around the world. An efficient way to combat a restless night is to regulate your sleep schedule and a blackout face mask will help you fall asleep in a new environment, such as a hotel, while you adjust to your destination's time zone.
9. Luggage Scale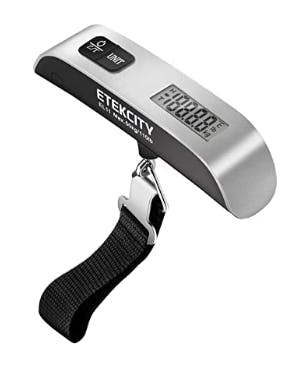 If you're traveling to a populated city, chances are you could buy something on your trip. Whether it's a souvenir, locally-made clothes, a home decor memento or something else worth bringing back, the extra baggage could (literally) weigh you down. Enter your secret weapon: a digital luggage scale. Monitor your new merchandise and then use the scale to weigh your bags before heading to the airport. Paying $10.99 for this gadget is definitely worth it to avoid those airline charges for overweight luggage!
10. Travel Journal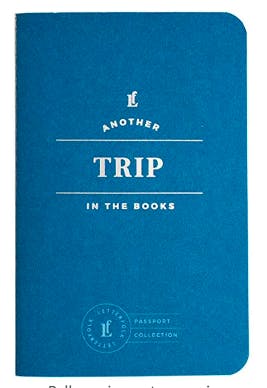 Other than using Explorest to mark your most-loved places and photo locations, we also recommend having a travel journal with you so you can jot down a restaurant name, funny story or memorable anecdote from your trip. Looking back on the writings will remind you of your past experiences and you can reference back to the journal if you return to where you've previously traveled.
11. Masks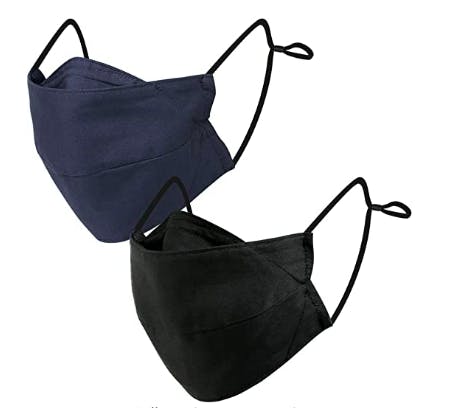 By now, we've all become accustomed to wearing masks when we travel. It's not the most luxurious accessory, but for the foreseeable future, it seems like masks will be mandatory in certain locations. Our biggest tip when buying masks is to stay away from synthetic materials and opt for 100% cotton. Cotton masks are not only easier to take care of (you can machine wash them), they're also less irritating on your skin for long periods of traveling from one place to the next.
12. Headphones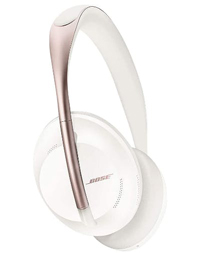 For optimal relaxation, noise-canceling headphones do the trick. These ones from Bose are wireless, too, so when you're navigating through an airport or walking the streets of a city, you don't have to go through the trouble of untangling the cords. Watch a movie, listen to your favorite soundtrack or catch up on a podcast and let the noise drown out your travel stress.
13. Camera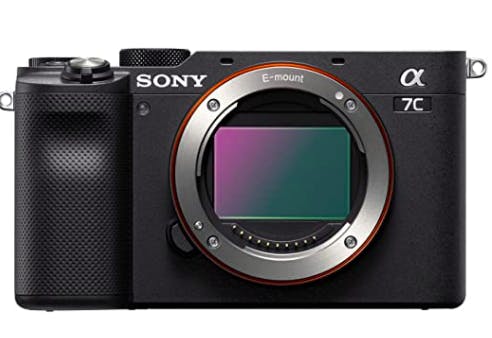 As a photography and travel app our opinion might be biased, but we truly believe a trip wouldn't be complete without a camera to capture the memories. You can snap away pictures on your phone if that's more your style or you can bring along camera equipment and start honing in on your photo skills, like our talented team of international content creators do. A digital camera, such as this Sony, is small enough to fit anywhere and it'll still produce high-quality shots along your voyage.
14. Mobile Hotspot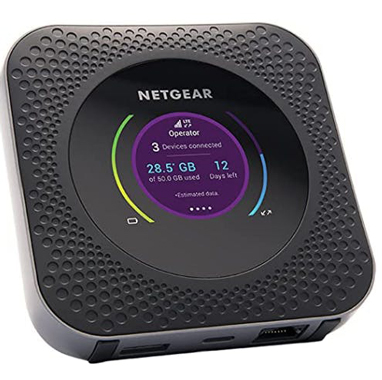 Use this mobile hotspot router to connect up to 20 devices to WiFi. You can communicate with friends, get directions or research desirable destinations to visit in the area. With the hotspot, you won't feel disconnected from the rest of the world while you're away and you'll gain an extra level of safety knowing you have a reliable connection if you need it.
15. Reusable Bag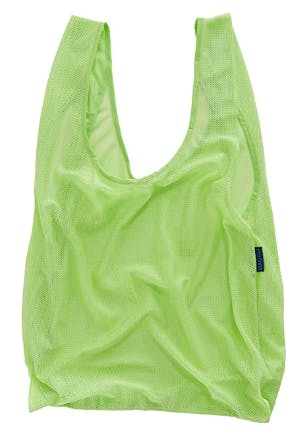 BAGGU is widely known for their reusable totes and for good reason. Their eye-catching colors and patterns brighten up any travel wardrobe and since they fold into a 6x6 inch pouch, you can put the bag in your pocket until you need to use it. Once it's open, the bag holds up to 30 pounds and the lightweight fabric makes carrying things around a breeze.