Why We Started Explorest
Our Story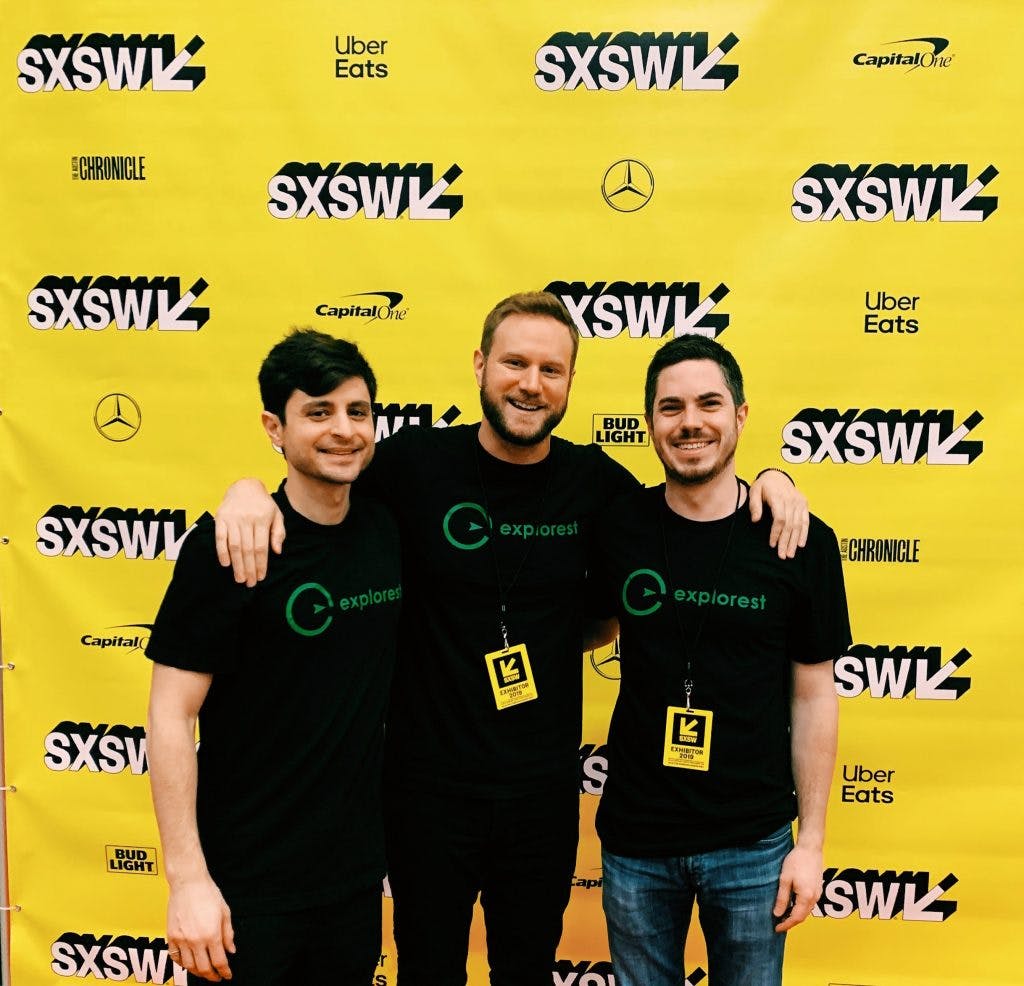 It's no coincidence the co-founders of Explorest are also the co-founders of the River Stick Gang; aka the "RSG" — an annual camping trip amongst close friends started by Justin and Michael in college. Each year they spend a week-long trip *exploring* new national/state parks around the country. Their shared passion for exploration — and a tequila-induced business brainstorm at a friend's wedding in Mexico — is what ultimately sparked the idea for the app. As a photographer, Michael was seeking a way to eliminate the research and time it takes to figure out where to shoot in unfamiliar places. Justin, having just wrapped up a project to launch Vietnam's first digital bank, was eager to start his next venture.
Sure, Yelp and TripAdvisor can tell you where to go — but why wasn't there any advice on where to shoot? Considering there are one billion users on Instagram — shouldn't it be easier to figure out where to take those Insta-worthy images?
Just think about it: when you're on vacation, the last thing you want to do is to waste days poking around Instagram or Facebook, trying to figure out where to capture the best images. Instead, you want to immerse yourself in a fascinating new culture, chow down on local eats and well, explore.
Inspired by the concept of making photo-worthy hotspots more accessible to both experienced photographers and those who take pictures casually, we decided to develop an app that would answer two questions everyone's asked while scrolling through social media:
Where was this picture taken?
….and how do I get there?
Since launching Explorest in July of 2017, we've been answering these queries for wanderlusters around the globe. We also decided to do what most entrepreneurs — and travelers — do: dive right out of that comfort zone. We left our full-time gigs and have been dedicating one hundred percent of our energy to Explorest.
Because we are firm believers that great businesses require resilience, commitment and patience, we have taken our time to launch new places, ensuring our resources and in-app experience is thorough, reliable and of course, provoking enough to entice you to book a trip! We are excited to offer an exclusive, extensive guide on where to take incredible images across California, New York, United Kingdom, Singapore, Hong Kong, Shanghai, and Michigan — with more to come!
Each day we wake up excited to hear from someone who used Explorest to enrich their travels. From those who use the app to expand their portfolios to those who utilize the ability to have a more beautiful (and stress-free) vacation, we know we are helping people to create lasting memories.
We hope with Explorest, you will continue to expand your worldview, be bold enough to venture to unknown places, and most importantly, look back on your travel photos knowing you not only had the best time ever — but you captured the best shot, ever, too.
Stick with us as we continue to launch new destinations — and make travel photography easier and more accessible. No filter needed.
Happy trails,
Michael & Justin
Co-founders of Explorest