Here's Our Favorite Photos Of the Week
From California to Singapore.
It probably comes as no surprise that we are a bit obsessed with photos here at Explorest. We have the great pleasure of sorting through countless — read: hundreds — of images day-in and day-out from our talented collection of photographers. Try as we might to not pick favorites, sometimes an image comes along that makes us pause. From landscape masterpieces to Instagram-worthy portraits, here's what we are crushing on this week in the app.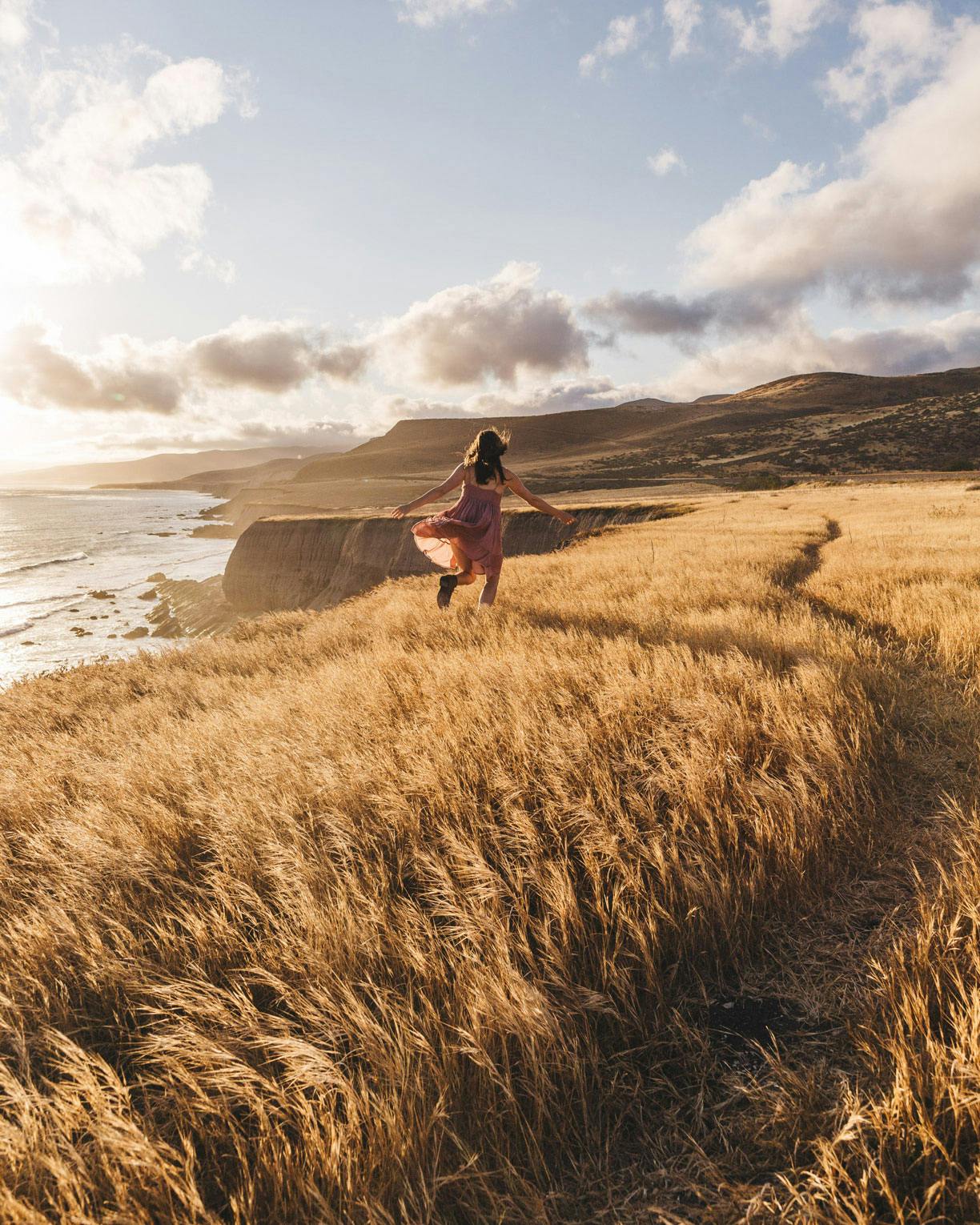 credit: @bradromano — discover this location in the Explorest app
Walking into the sunset
Where: Cliffside of Jalama Beach Country Park in Lompoc, CA
Where is she headed, and where has she been? This dreamy sunset image allows the reader to make his or her own assumptions on the main character. With the light gently touching her back and her gaze into the unknown, we especially love that you can't see her face in this shot. In wanderlust photos, this is the way to go since people want to imagine themselves in a traveler's shoes. 
Pro tip: You'll be walking around cliffs so be careful!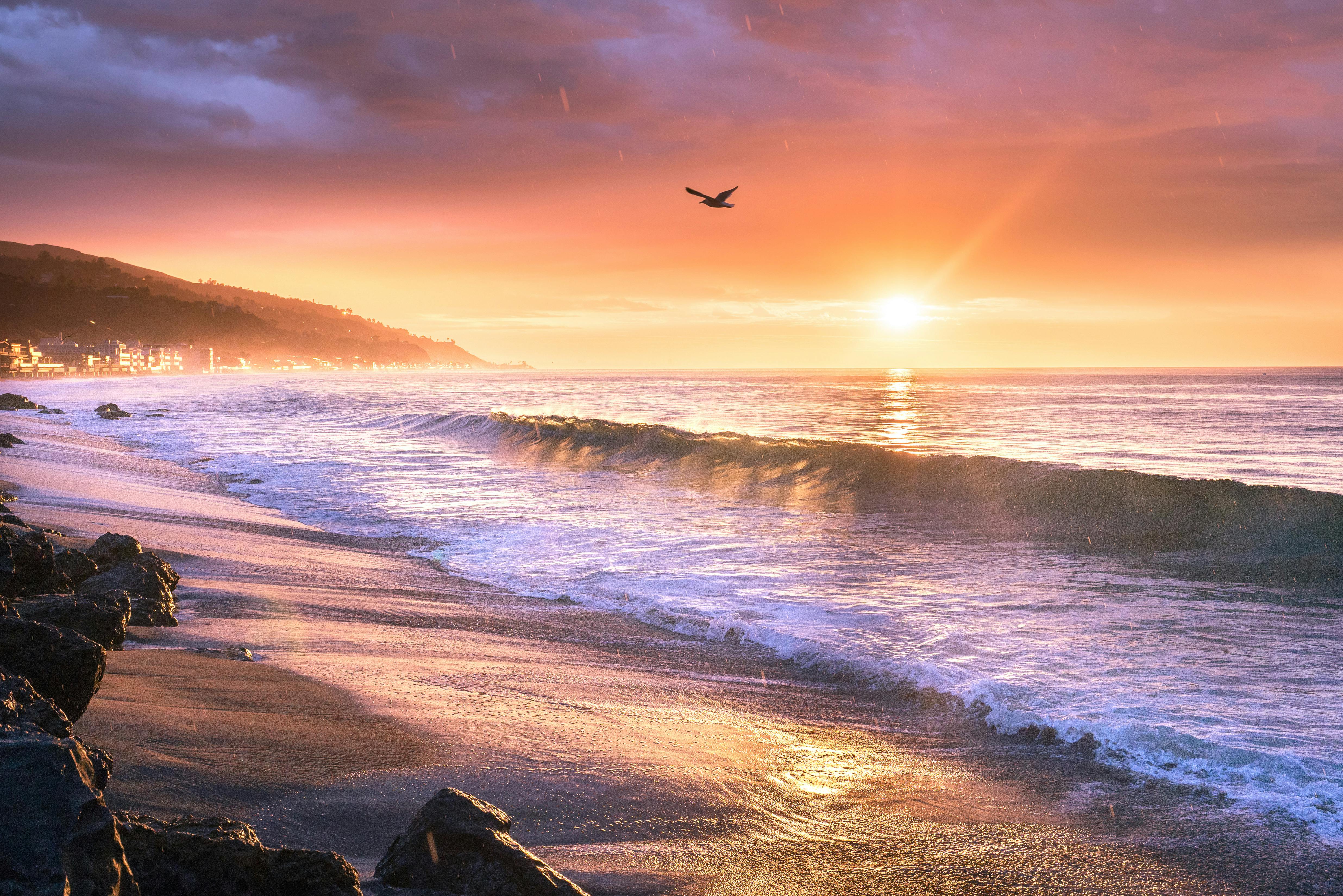 credit: @erubes1 — discover this location in the Explorest app
What a sunset
Where: South Malibu Pier Coastline in Malibu, CA
As one of the most iconic destinations in this small, but glam, seaside town, this sunset image gives us all of the feels. If you're jet-setting to this segment of the Golden State for the first time, spend the day walking along the shore, the boardwalk and sipping on bubbly. To get this shot, you'll probably need to stick your toes in the water, and given the cold Pacific temperature, a bit of liquid courage will help.
Pro tip: You may get wet, so bring an extra set of clothes.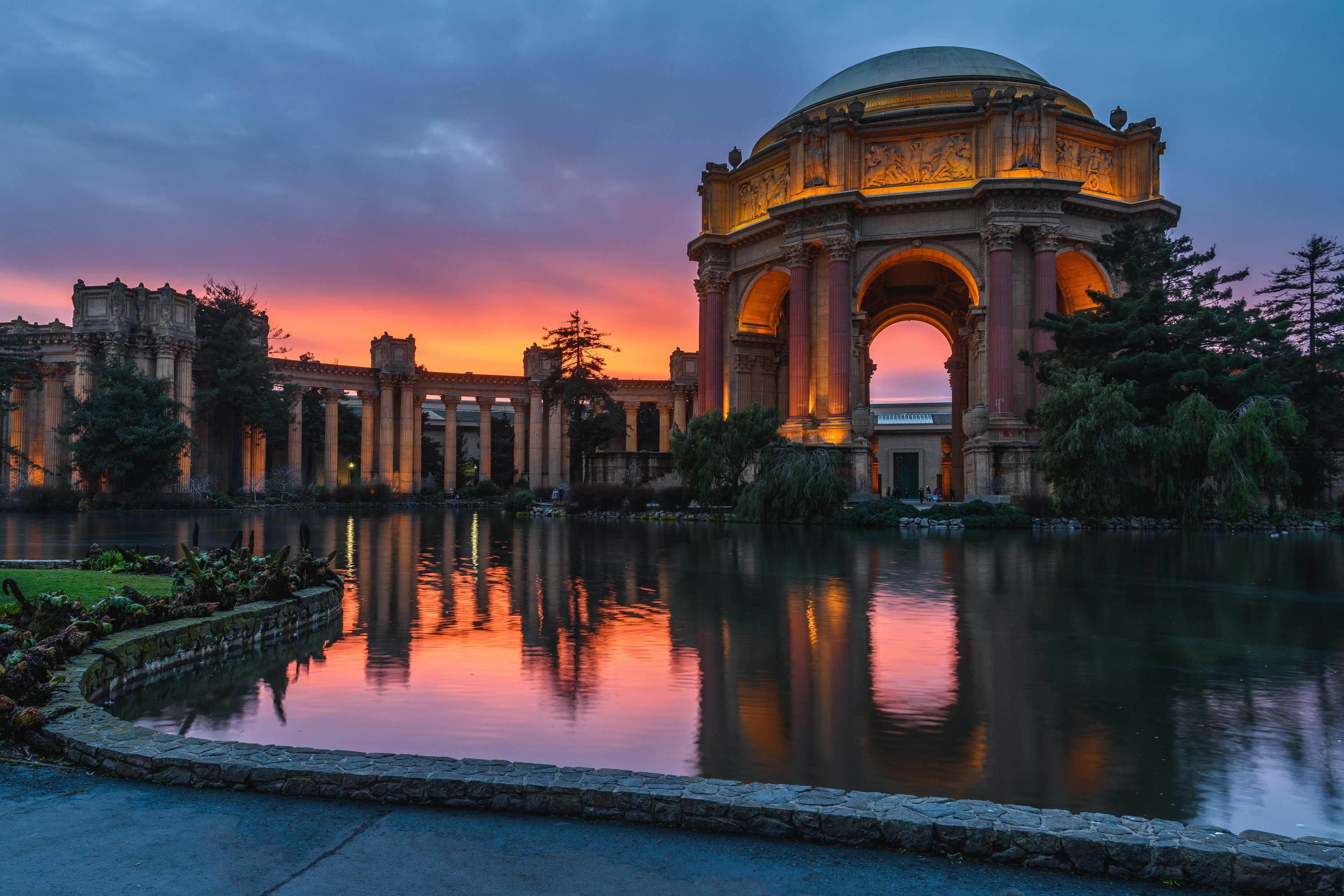 credit: @michaellaxphoto — discover this location in the Explorest app
Worthy of a frame
Where: The Palace of Fine Arts in San Francisco, CA
If you visit the Bay Area, you'll definitely make time for this unique part of town. Buzzing with things to do, things to eat and things to see, consider sticking around until sunset so you can try and mimic the glamour of this Cali town. You may need to give tourists time to die down before you can capture the no-ripple smoothness of the water. 
Pro tip: Give yourself time here to watch the sun fold; patience is key. A beer helps.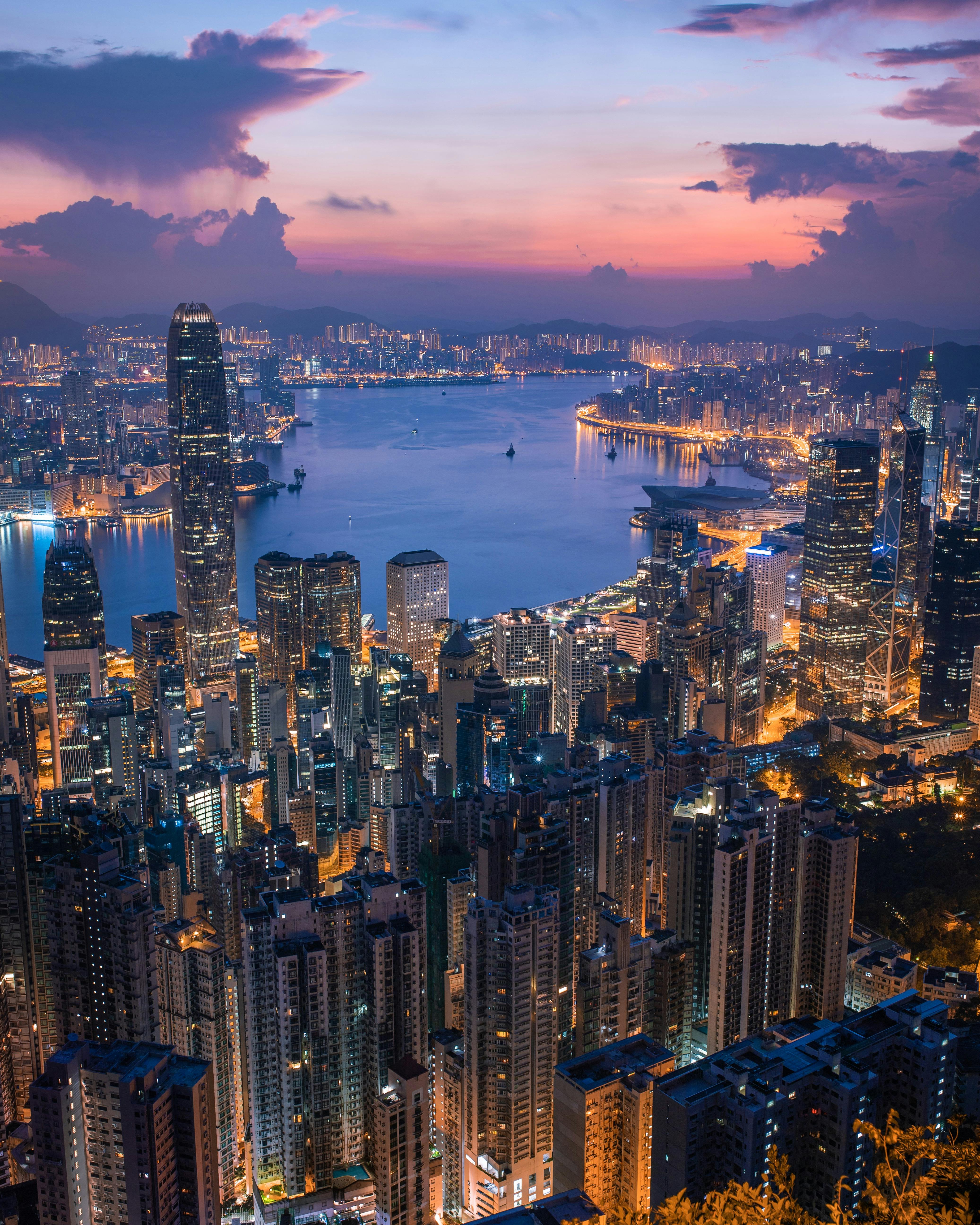 credit: @nicholasku_— discover this location in the Explorest app
Skyline for days
Where: Lugard Road View of IFC Building at The Peak, Hong Kong
There's one thing for sure: Hong Kong is full of surprises. Like this gorgeous vantage point that's, wait for it, free! Though you will have to test your hiking skills with a short jaunt, it's worth the bump in heart rate to capture the scene. (Just don't tell your mom what you did.)
Pro tip: To capture this shot, you have to climb up the rocks behind the road. Please be careful since it can be slippery during the rain.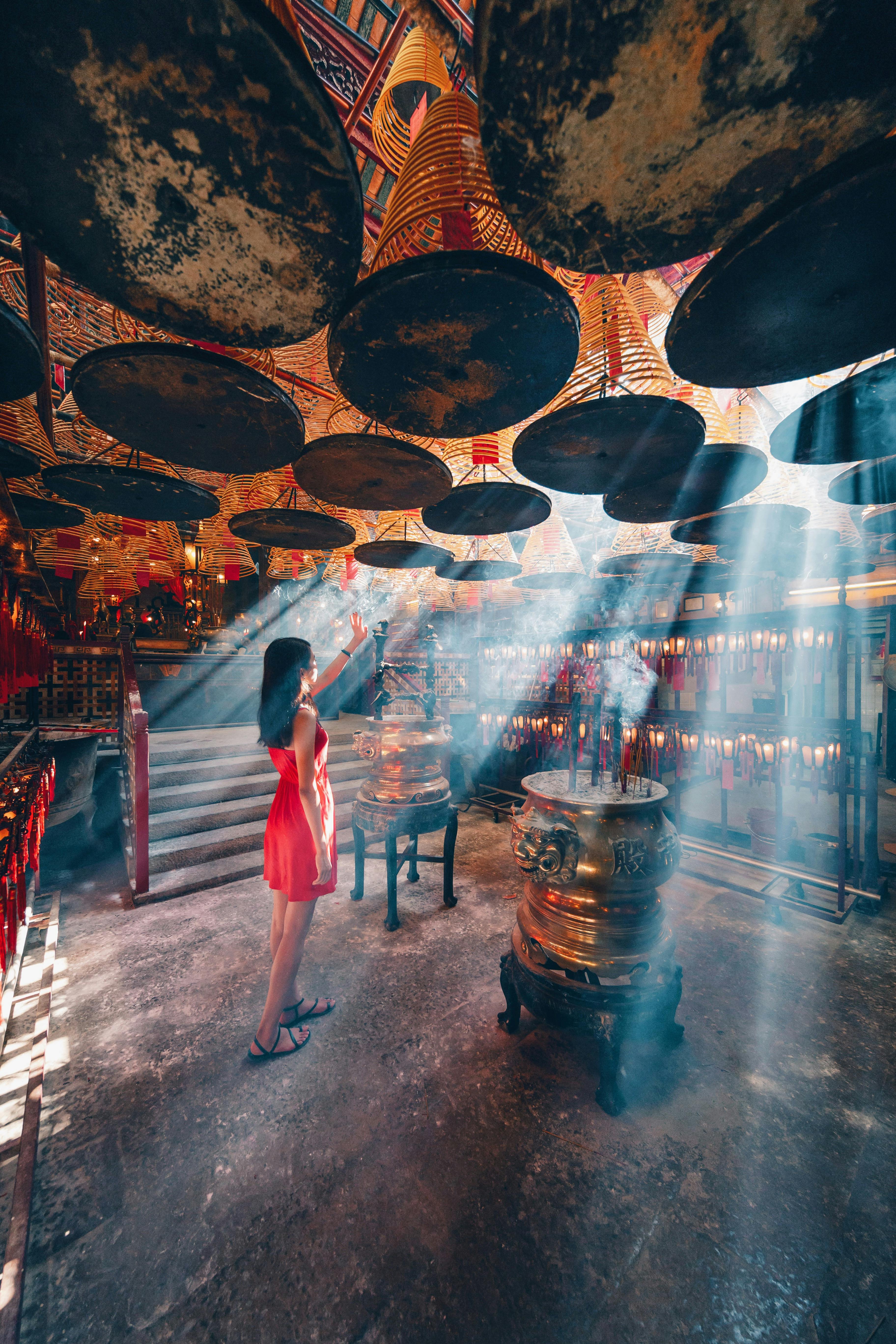 credit: @dchantie — discover this location in the Explorest app
Jaw-dropping culture
Where: Man Mo Temple Incense Coils in Central, Hong Kong
For many jet-setters, the permission and invitation to be part of the world and its culture is motivation enough to book another flight. Though Hong Kong is an international hub for business and development, it's also ripe with centuries of culture. Make sure to gander by this traditional Chinese temple that was built to worship the god of literature and martial arts to experience the intense aroma of their sacred incense.
Pro tip: Be respectful of the people worshipping at this temple that's still in use today. 8-6 pm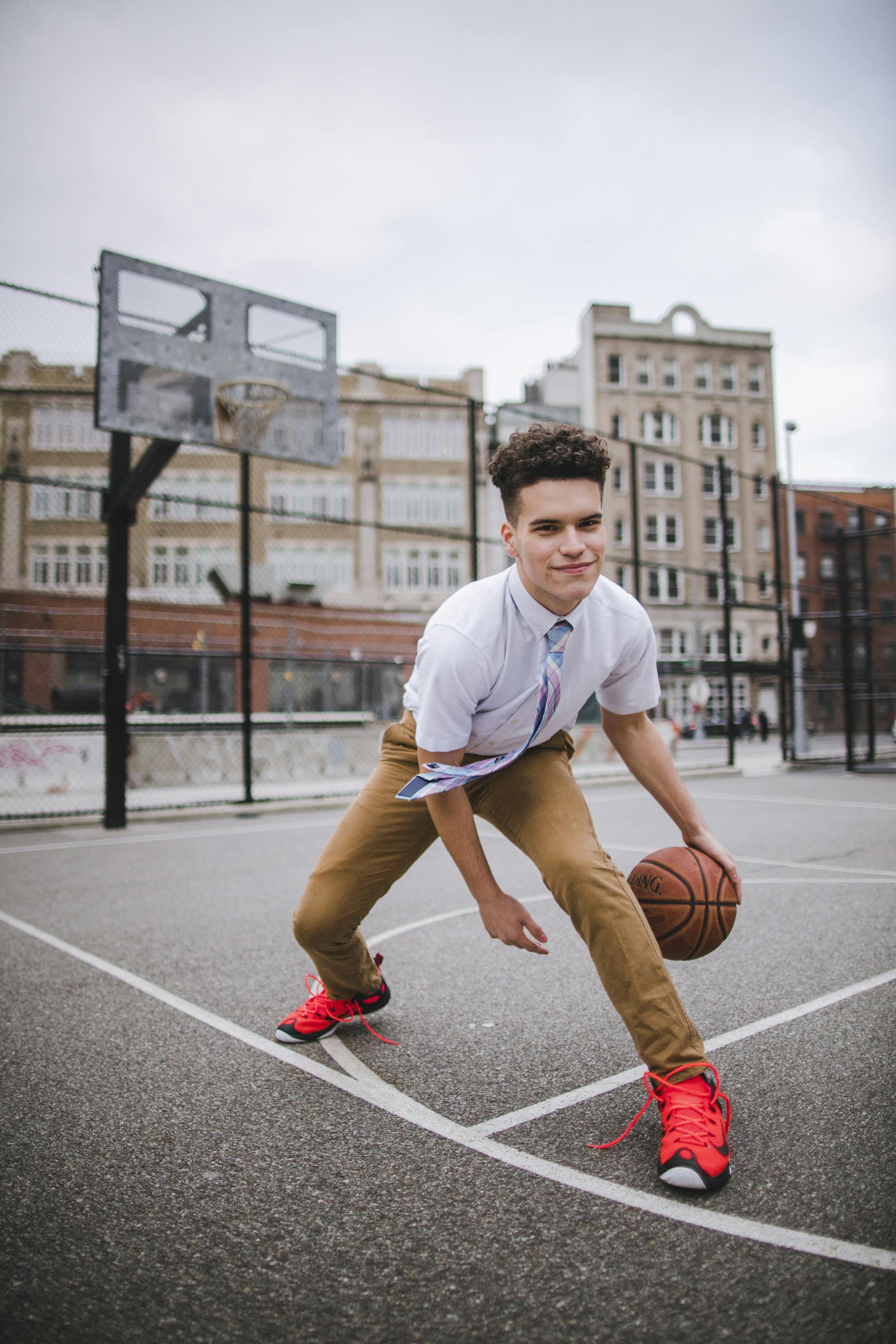 credit: @jermcohen — discover this location in the Explorest app
He shoots, he snaps
Where: Corporal John A. Seravalli Playground in New York, NY
If there's one truth about the Big Apple it's this: it never stops moving. From the chaotic avenues downtown to the hidden, slower streets uptown, the city always feels alive. When you're visiting, try and capture the personality of this one-of-a-kind urban jungle. Though you probably want to ask permission before you post an image of an under-18 kiddo like this one, but if you take a good one, he'll probably think you're 'dope.'
Pro tip: Here, taking as many photos from up top or down low, works in your favor.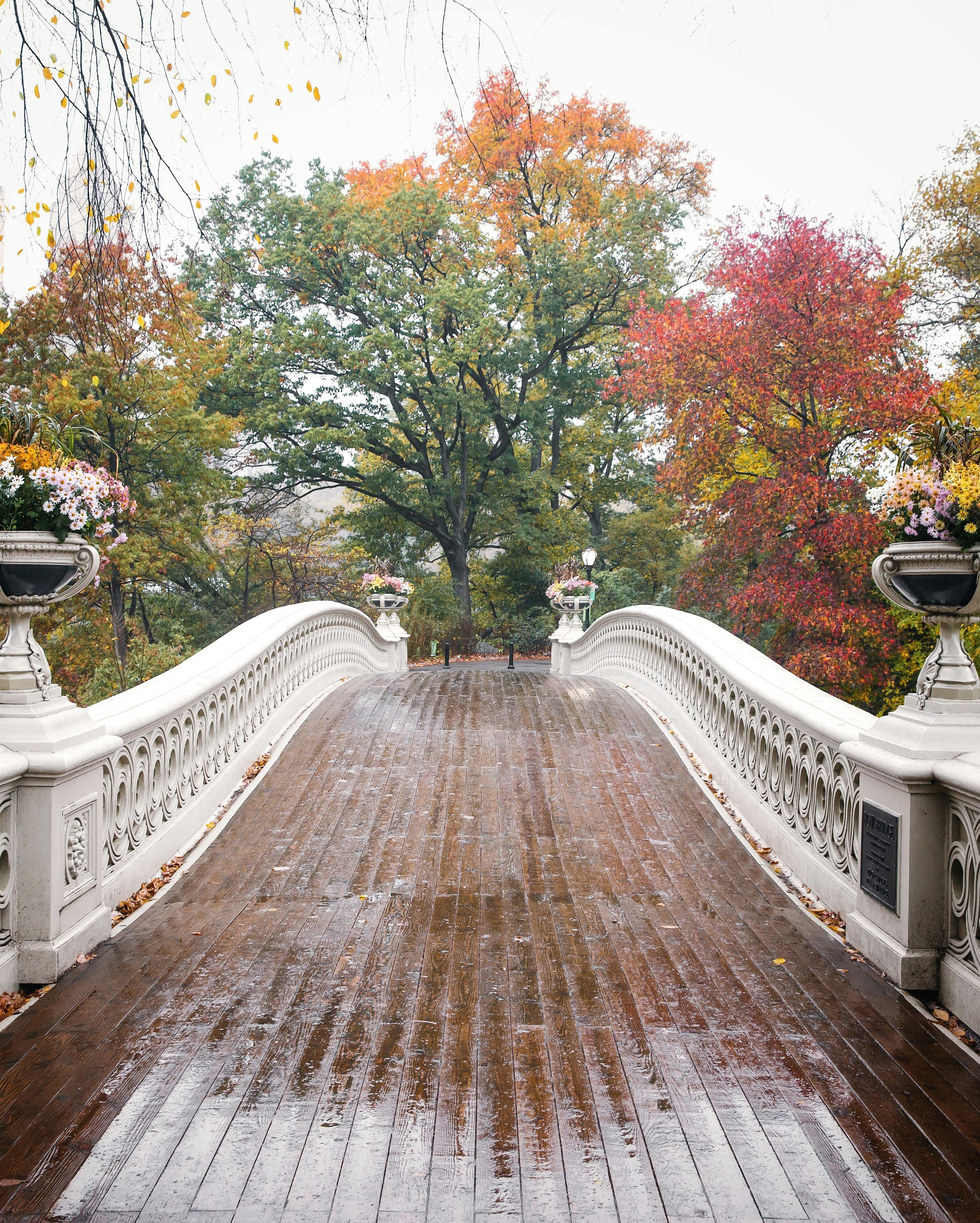 credit: @gmp3 — discover this location in the Explorest app
The grandest park of all
Where: Central Park Bow Bridge, New York, NY
As the romantic center stage for nearly every comedy known to Hollywood, Central Park is one of those oases that attracts locals and visitors alike. As an escape from the concrete terrain, there are so many landmarks to set your sights on: the reservoir, the museum, you name it. The Bow Bridge is one of those that can't be missed either, and this shot gets it right.
Pro tip: How do we put this? Getting up at the crack of dawn may not be fun, but considering NYC is always busy AF, you really need to get this people-free frame.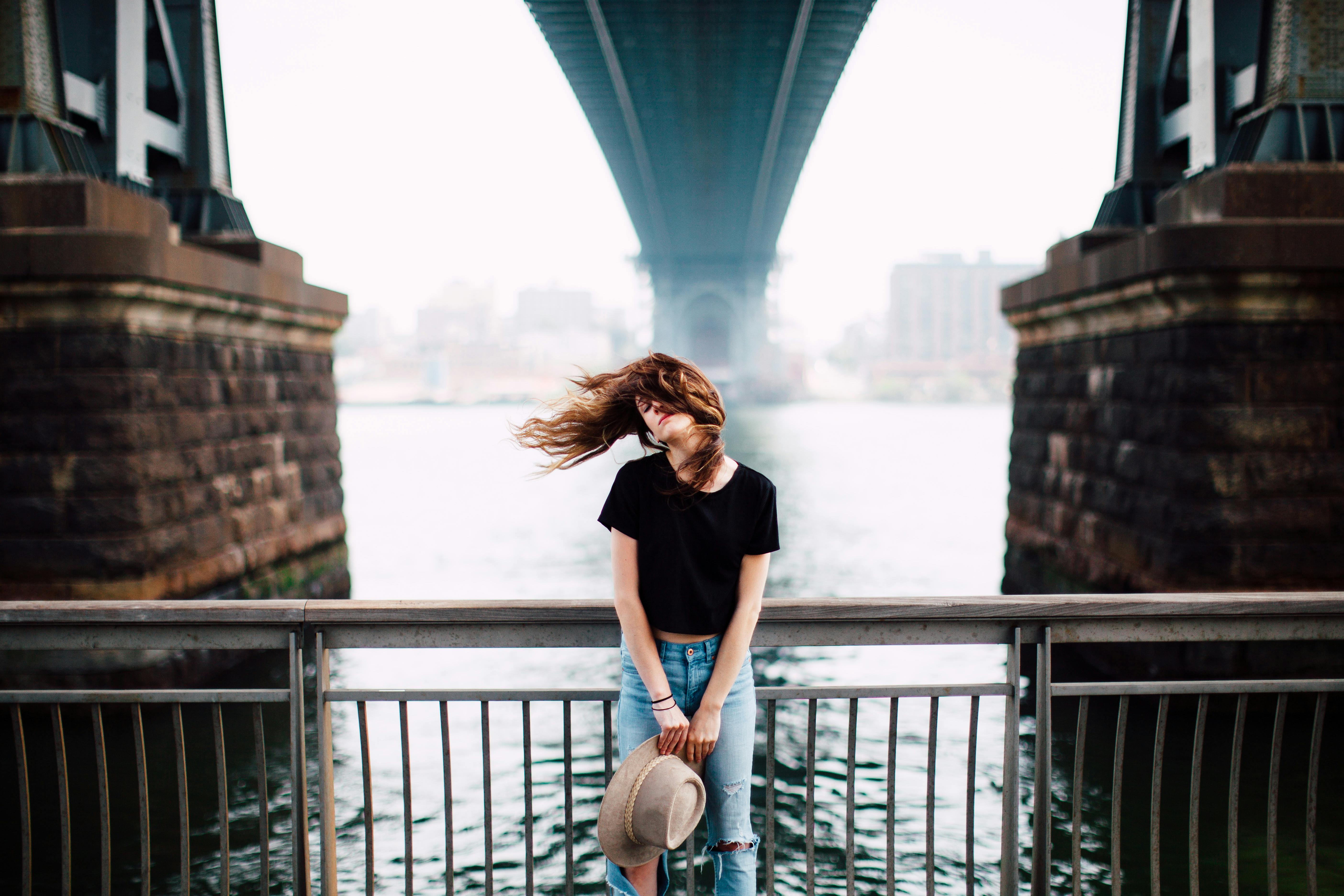 credit: @tutes — discover this location in the Explorest app
East side, baby
Where: East River Promenade, New York, NY
Instead of walking along the Hudson near the High Line, cross Manhattan to the other side where hipsters call home. Full of locally-owned shops and restaurants, graffiti and the under-30 crowd, this neighborhood is always buzzing. To get in exercise or to commute sans-train, the East River Promenade is a popular spot. As you stroll along, you can capture the view into Brooklyn, just like this cool image.
Pro tip: Focus on being centered in between either side of the bridge to take full advantage of symmetry.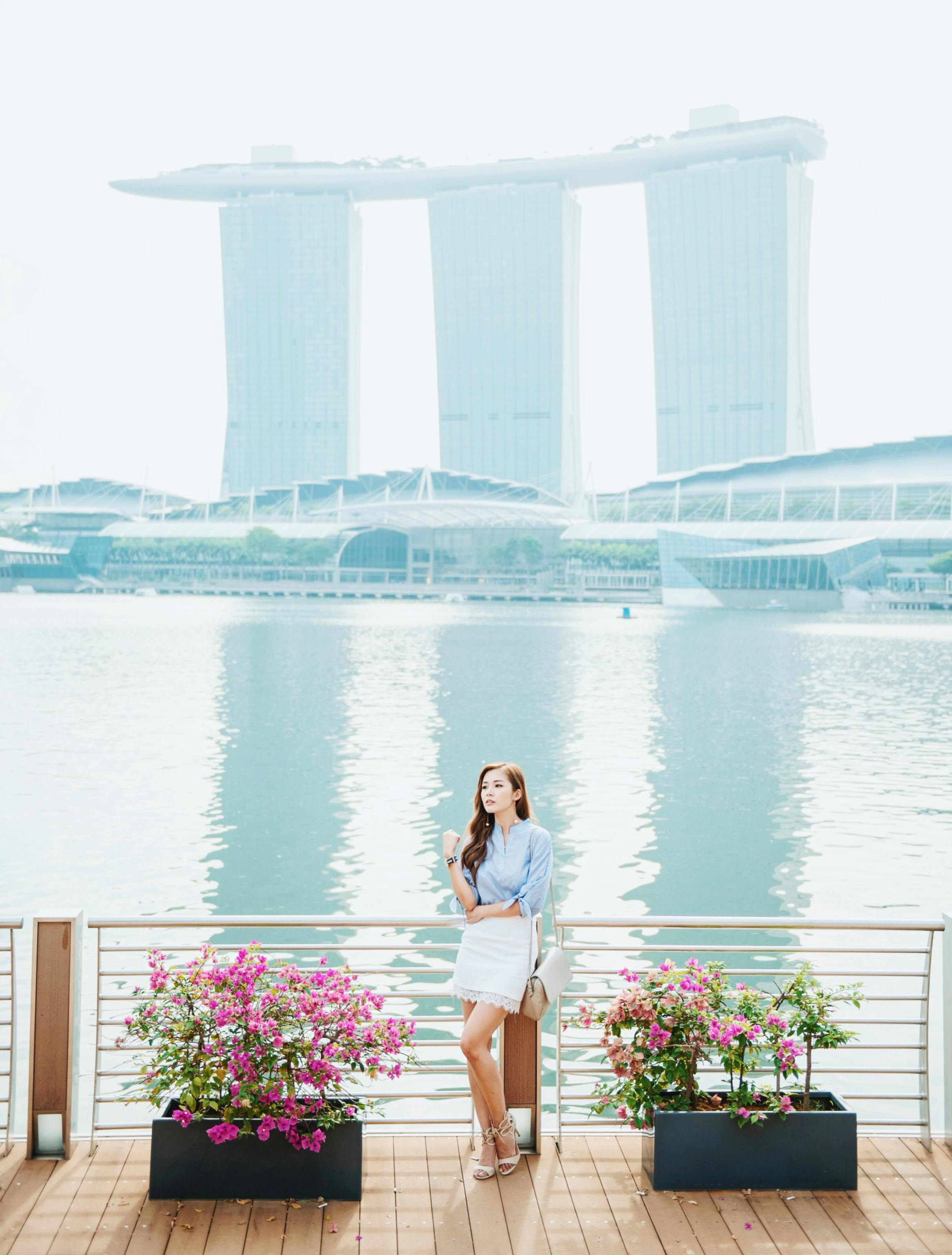 credit: @beautifuladieu — discover this location in the Explorest app
Singapore in Spring
Where: Fullerton Pavilion in Singapore
Spring in any part of the world is enjoyable but in Singapore, it begs to be photographed. With cherry blossoms floating through the air and the sun slightly less humid, we love the softness this image offers. Ideal for honeymooners and solo travelers alike, this one is easy-peasy to capture.
Pro tip: As cheesy as it sounds, the more you match your clothing to the scene around you, the better you will blend in and compliment the colors.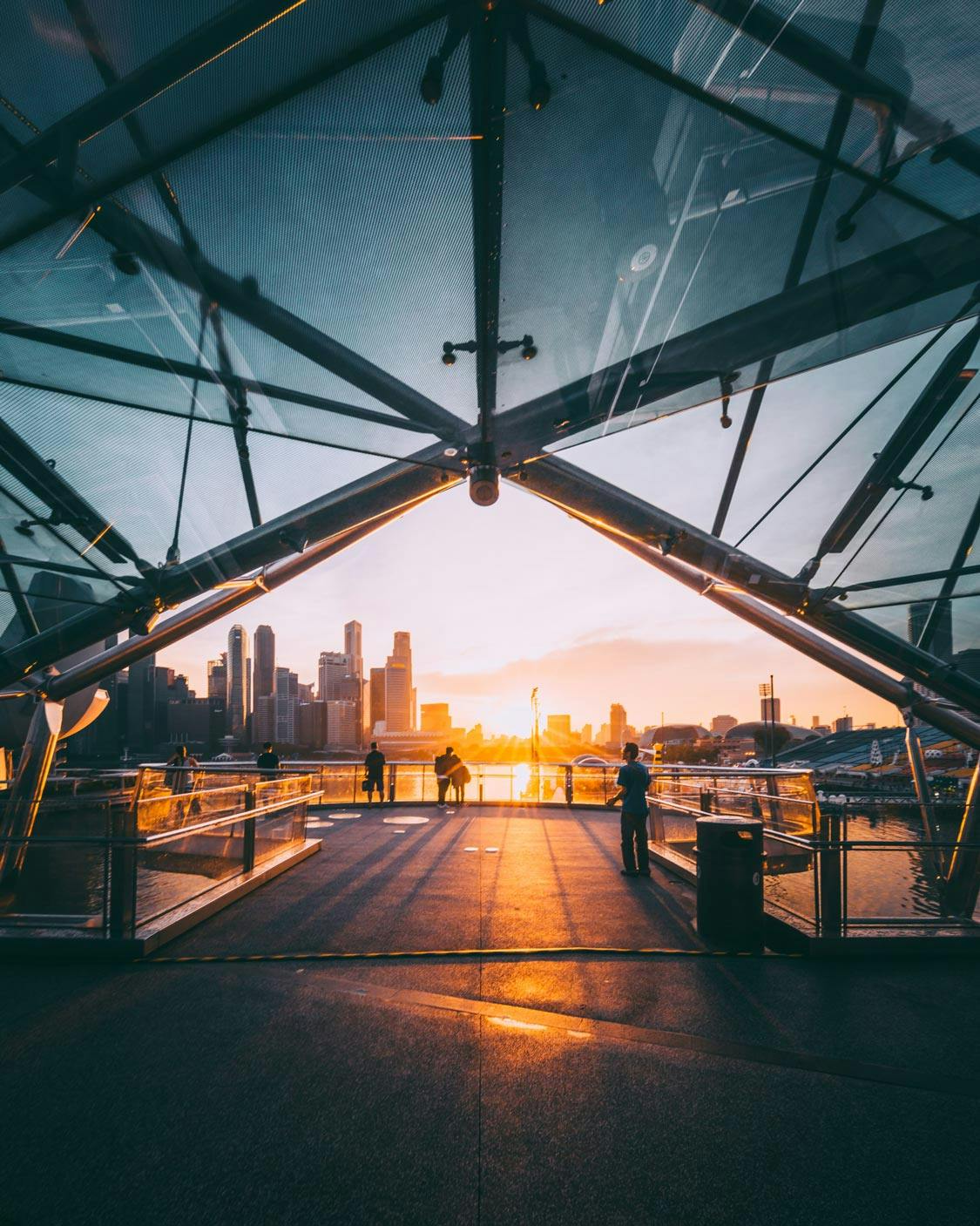 credit: @jethoon — discover this location in the Explorest app
Golden hour
Where: Helix Bridge Sunflare in Singapore
Here's another image where patience is your best tool. As you wait for the crowds to pass, the sun to set and the moment to be just right, consider this a short break in your sightseeing expedition in Singapore. For such a busy town, you may enjoy the pause before the storm more enjoyable than anticipated. Plus, those romantic undertones? They're dreamy.
Pro tip: Go way back.