Boo! 10 Places to Take a Spooky Photo
Don't be afraid to visit and take pictures at these locations!
Fall is one of the most comforting seasons. The weather cools down, you get to swap out your breezy summer clothes for something a bit warmer and the leaves change from bright greens to crimson reds, golden yellows and deep oranges. And despite all of the warm and fuzzy feelings fall brings, the season also has a much darker side. Halloween, a holiday that celebrates spirits rising from the dead, is at the end of October, the autumnal sun begins to set at an earlier hour and everything around you starts to seem a bit more macabre.
For those who don't shy away from Spooky Season, we invite you to celebrate with our list of the ten best places to take a spooky photo. These international locations are just as photogenic as any other, but beware: they'll have you shaking in your boots!
Download the Explorest app and see what other scary spots lurk nearby. After browsing through thousands of photo locations all around the world, we can guarantee that your photography skills will get so good, it'll be scary!
Kilchurn Castle
In the countryside of Scotland sits Kilchurn Castle. There's still an air of regalness on the grounds of the 15th century-built property, but ever since the castle was abandoned in the 1700s, it's become more hauntingly beautiful than palatial. The structure has crumbled into a decay of stone that's resulted from the many years of neglect and you can visit the site to experience how years of history seem to have simply vanished, leaving their stories of greatness in the dust.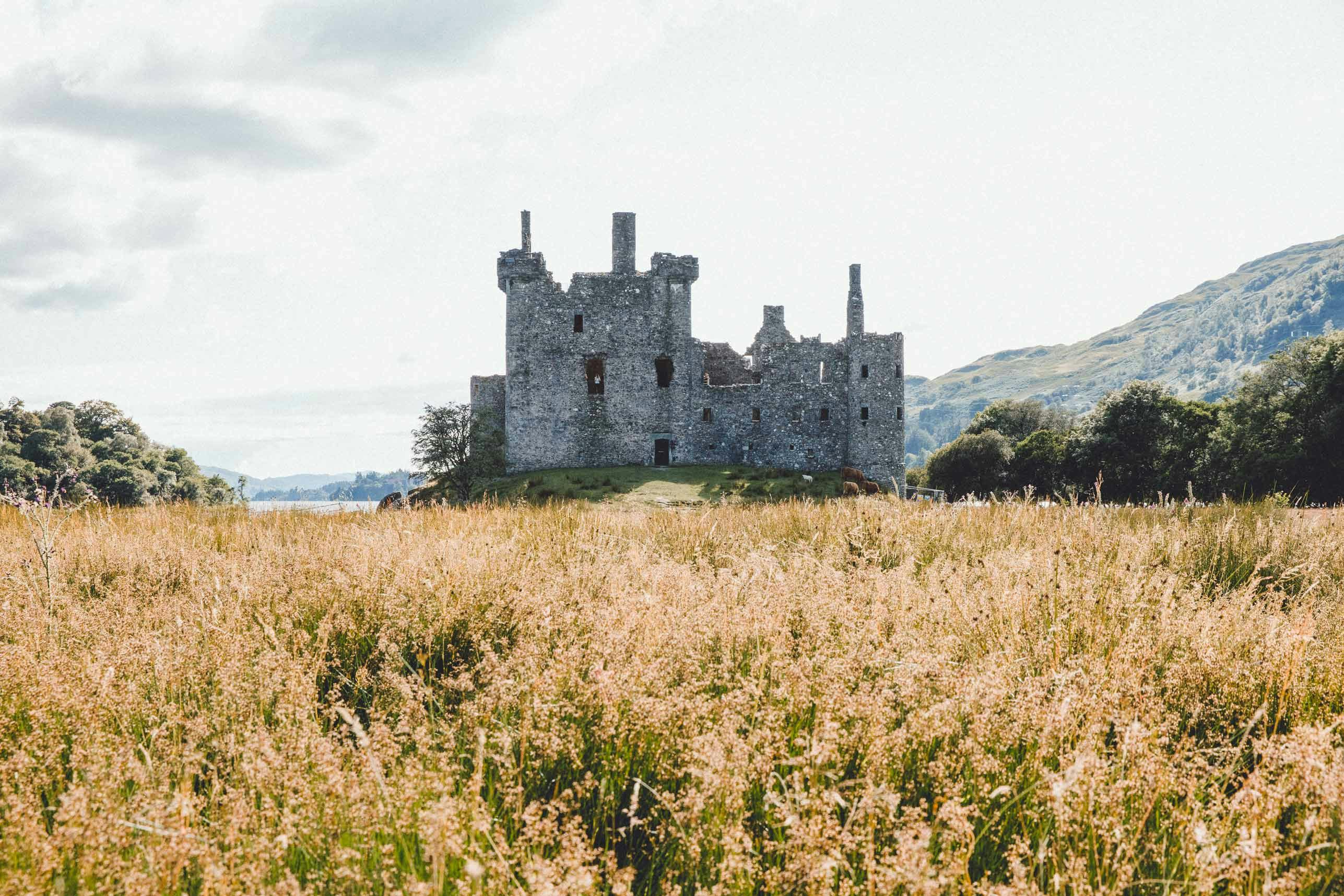 credit: @samalive — discover Kilchurn Castle on the Explorest app
Hong Kong Supermarket
The plastic vail inside New York's Hong Kong Supermarket is the perfect example of a spooky photo location hiding in plain sight. At first glance, there's nothing scary about this grocery store, but with a little creativity, you can create a ghostly silhouette of a figure behind the veil (brilliantly executed by the talented @monaris_). It's an image that'll stick with you and have you wondering, "What other photo spots can be transformed into a mysterious shot?".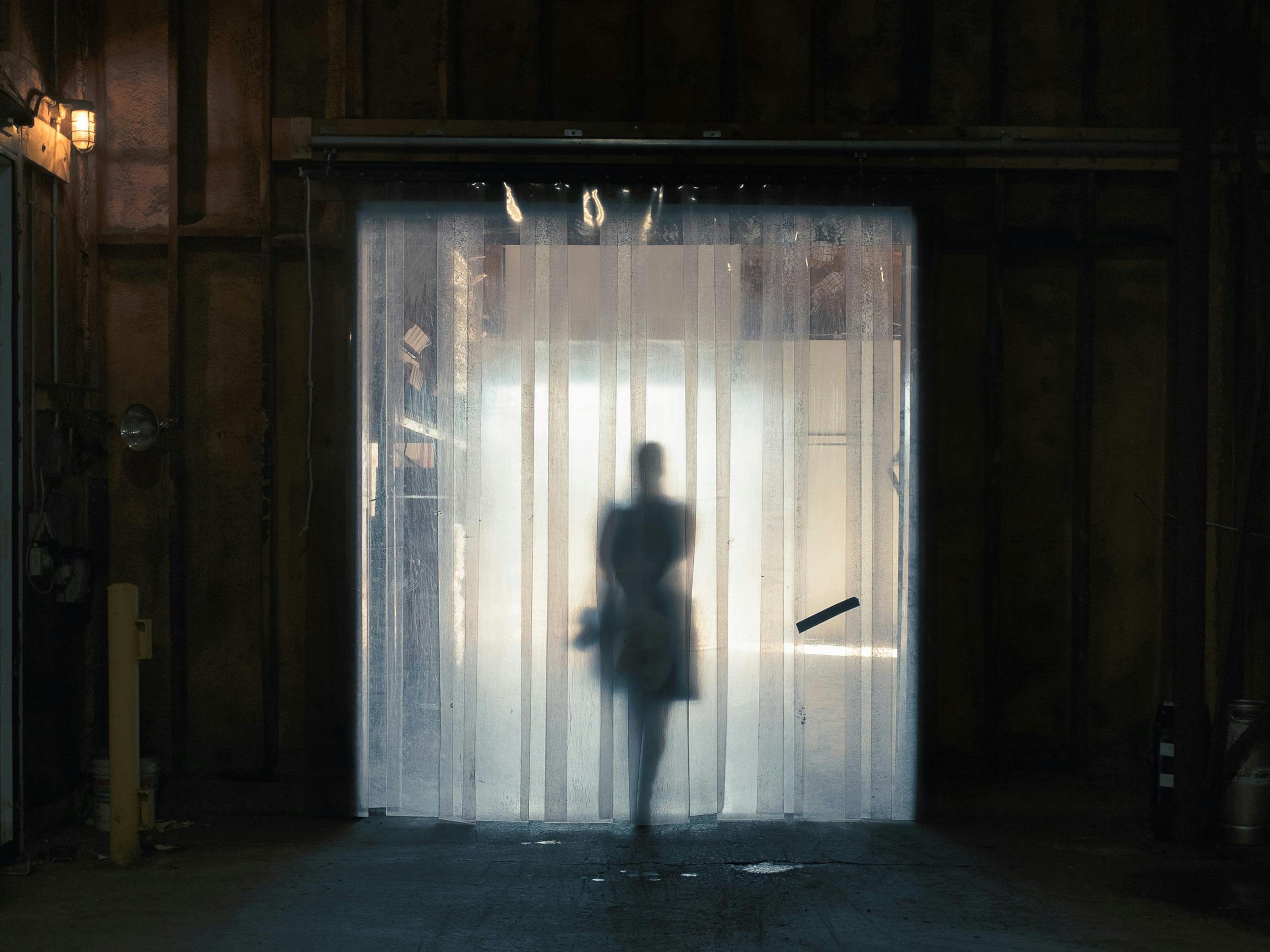 credit: @monaris_ — discover The Plastic Veil in Hong Kong Supermarket on the Explorest app
Fremont Troll
Some may say Seattle's Fremont Troll is more whimsical than frightening, but with the 18-foot creature climbing toward you under the Aurora Bridge, you'll feel a hair-raising sensation of fear. Artist Steve Badanes sculpted the troll in 1989 and took inspiration from the Billy Goats' Gruff fairytale, which tells the story of an evil troll that torments three goats trying to cross over his bridge. Snap a pic of the beast squatting underneath the bridge, crushing a Volkswagen Beetle in his hand and you'll capture a spine-chilling image that'll scare even the bravest of souls.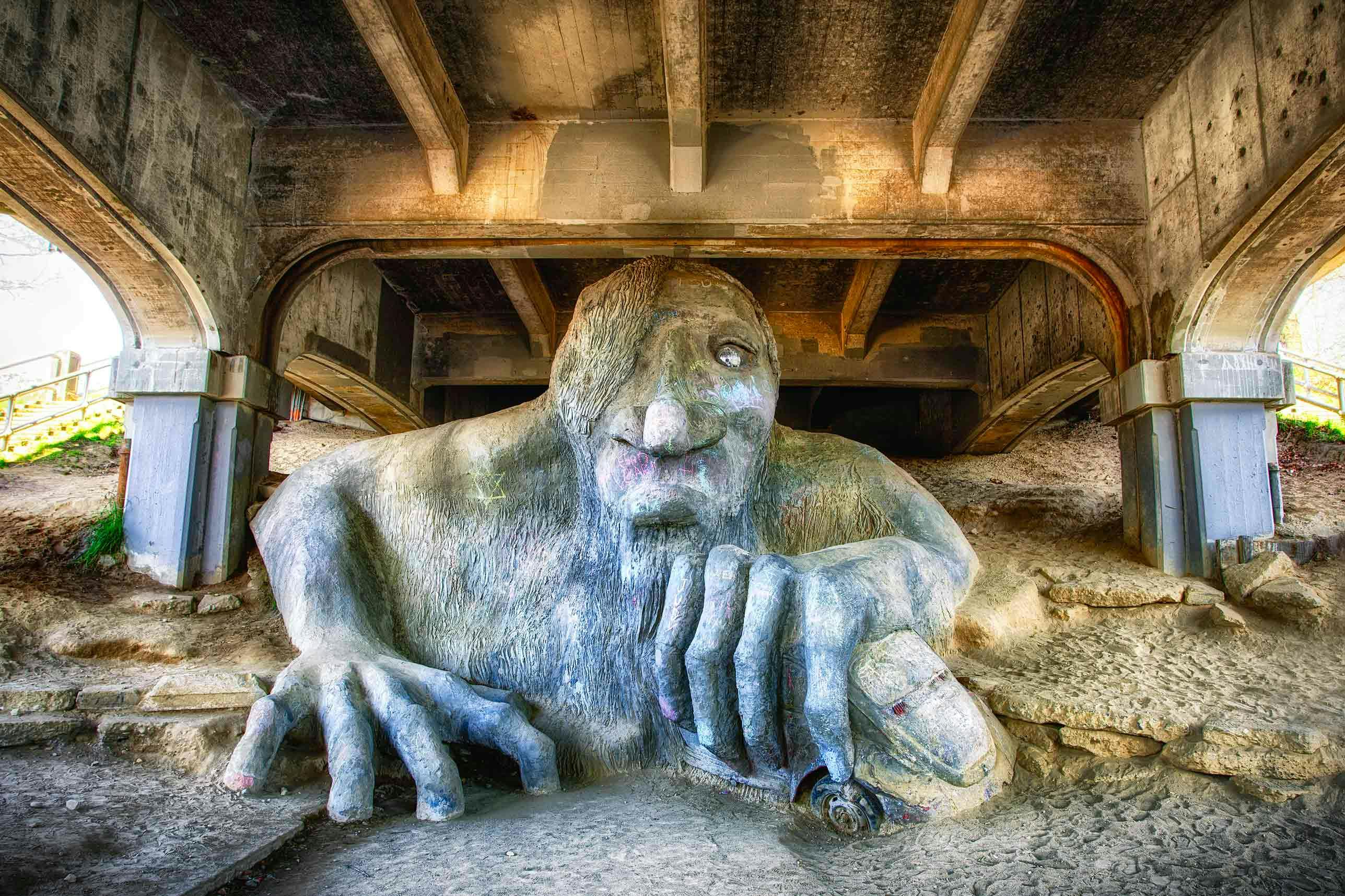 credit: @michaelmatti — discover Fremont Troll on the Explorest app
Ziegenrückstraße
The winding road of Ziegenrückstraße near the Saxon Switzerland National Park is an ideal place to capture a gloomy shot on an autumn day. The bare trees, typical overcast weather, and amber leaves along the forest floor evoke an ominous sense of mystery as if the end of the road leads to somewhere sinister. Are you fearless enough to see where Ziegenrückstraße leads? As harrowing as it may seem, we promise this spooky photo location is worth a visit if you're in Germany.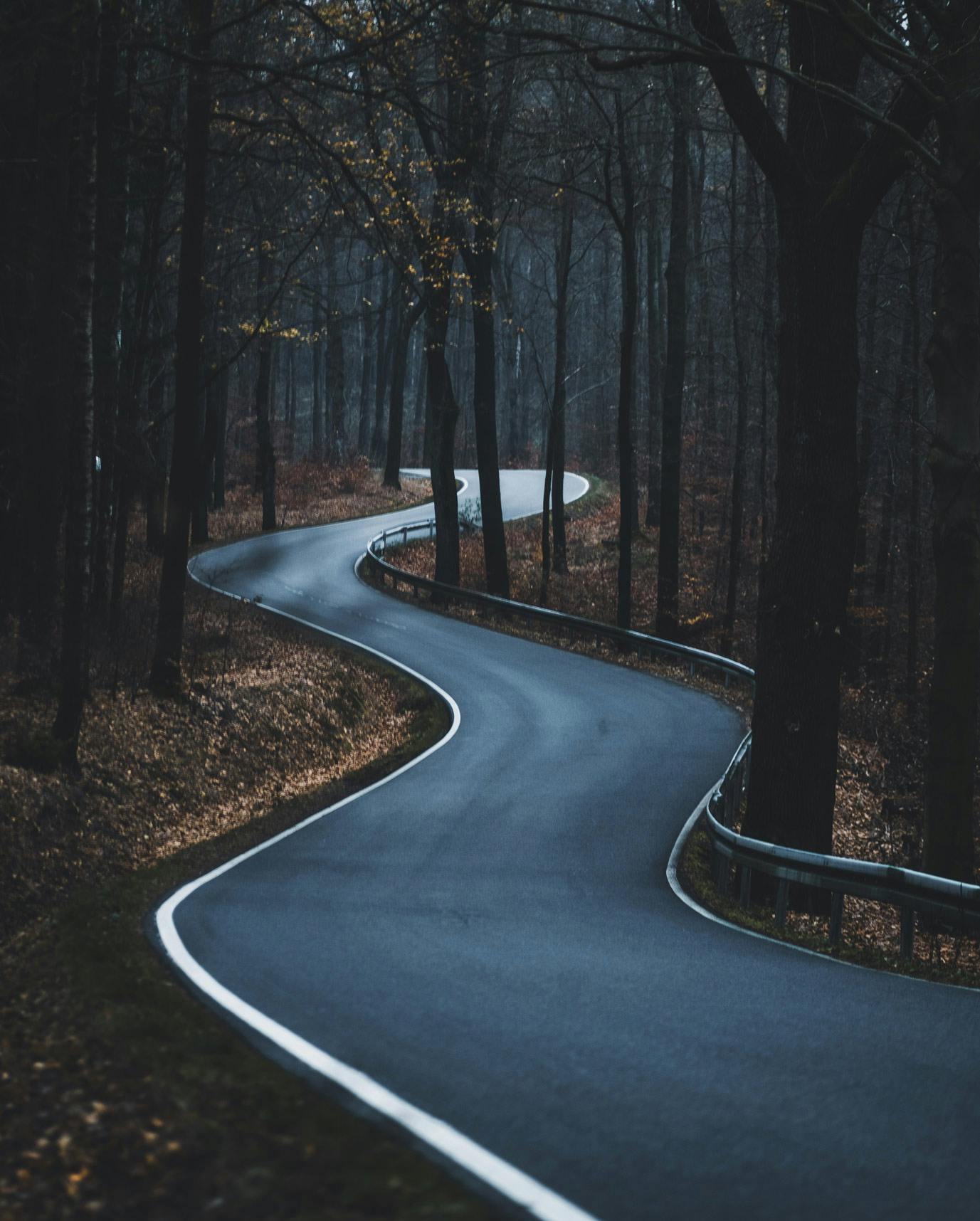 credit: @kuhrmarvin — discover Ziegenrückstraße on the Explorest app
Stara Plyarna
Located in the Czech Republic, this spooky structure was originally built for the production of acetylene gas. Today, it serves as a restaurant and hotel where visitors can enjoy the hand-carved sandstone blocks and a shingled roof that's surrounded by seasonal foliage. But here's where it gets really scary: the grounds of the hotel are rumored to be haunted by a ghost whenever there's a full moon! There are stories of paranormal happenings at Stara Plyarna and guests come from near and far to try to catch a glimpse of the infamous ghoul. Plan a vacation and stay at the hotel inside one of their quaint rooms—if you dare.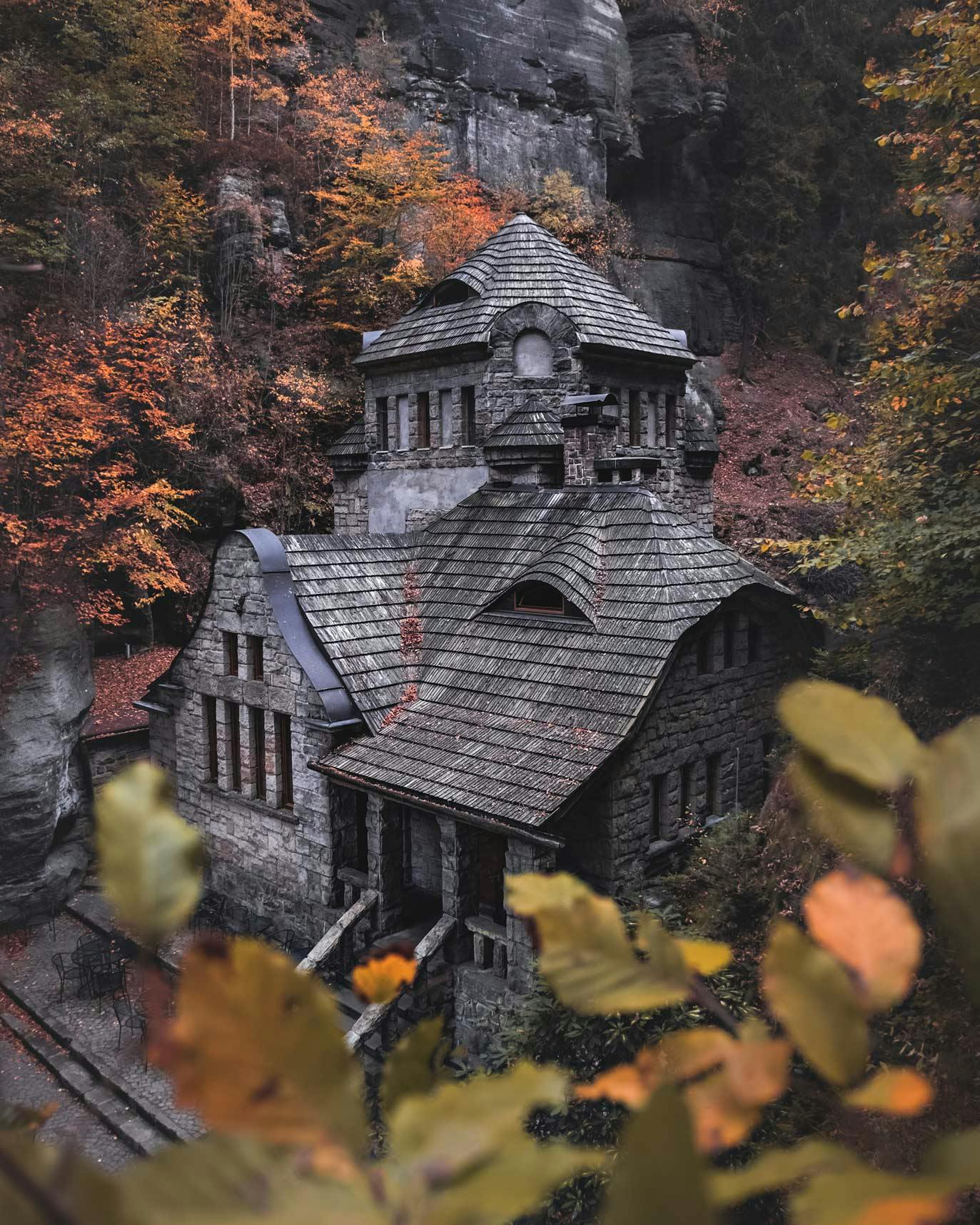 credit: @ericreinheart — discover Stara Plynarna Restaurant & Hotel (Historický Objekt Bývalé Plynárny) on the Explorest app
Kasson Road
The blood-red leaves, mystifying fog, and skeletal trees along Kasson Road in Maple City, Michigan paint an eerie picture of fall. Autumn isn't always this grim in the Midwest, but they don't call it Spooky Season for nothing! Drive along the rugged road and take in the seasonal sights surrounding you—this location looks quite different in the spring and summer when it's covered in blossoming greenery.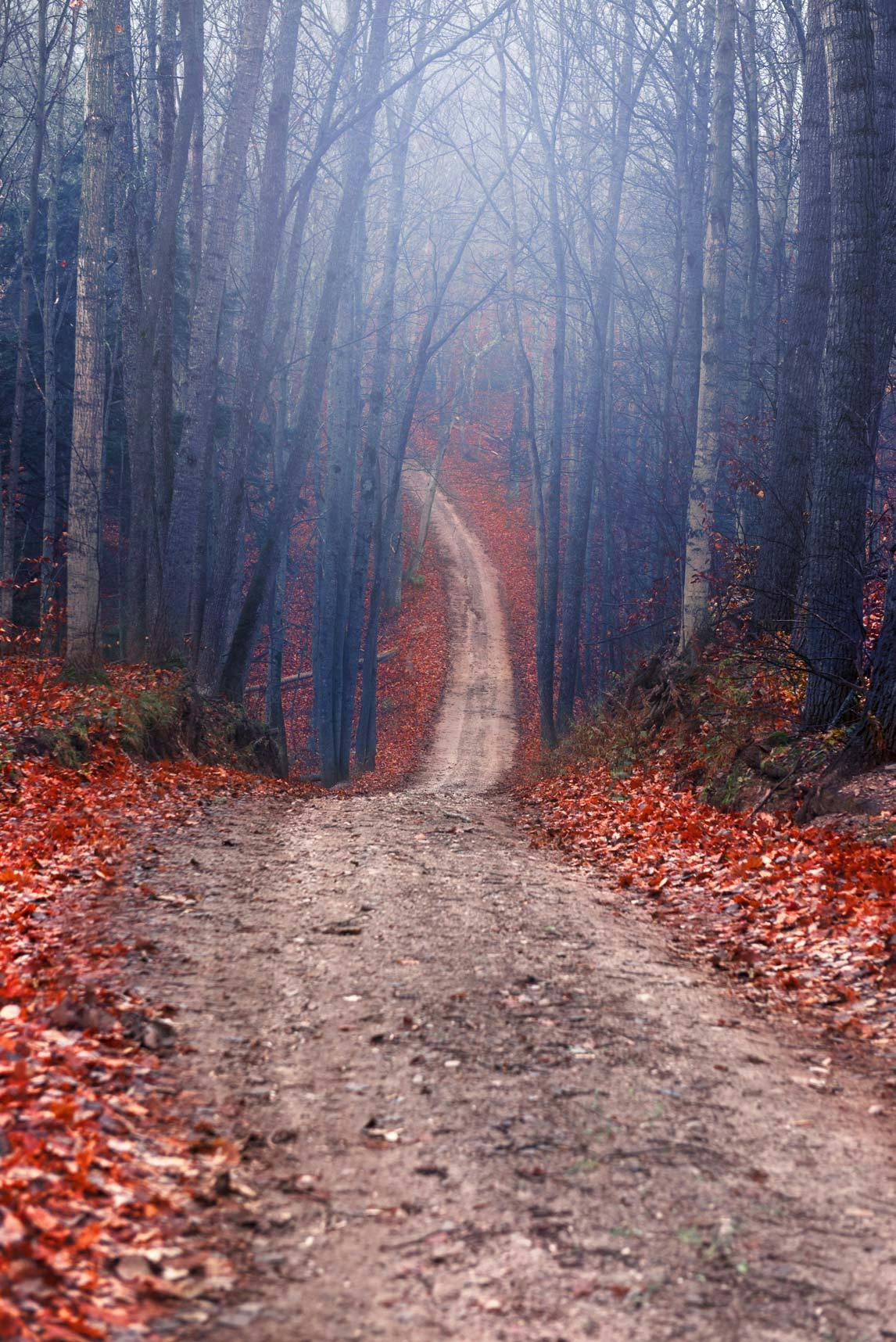 credit: @snaphappymichigan — discover Kasson Road view of Curvy Valley on the Explorest app
Paragon Linkbridge
Channel an otherworldly vibe at the Paragon Linkbridge in Singapore. What makes this photo spot a bit unsettling isn't where it's located, and rather the way in which it's composed. The tilted frame and the gravity-defying pose that the model's in elicit a feeling of mind-bending, supernatural powers. Like the plastic veil in the Hong Kong Supermarket, this bridge is another example of a spooky place hidden in plain sight.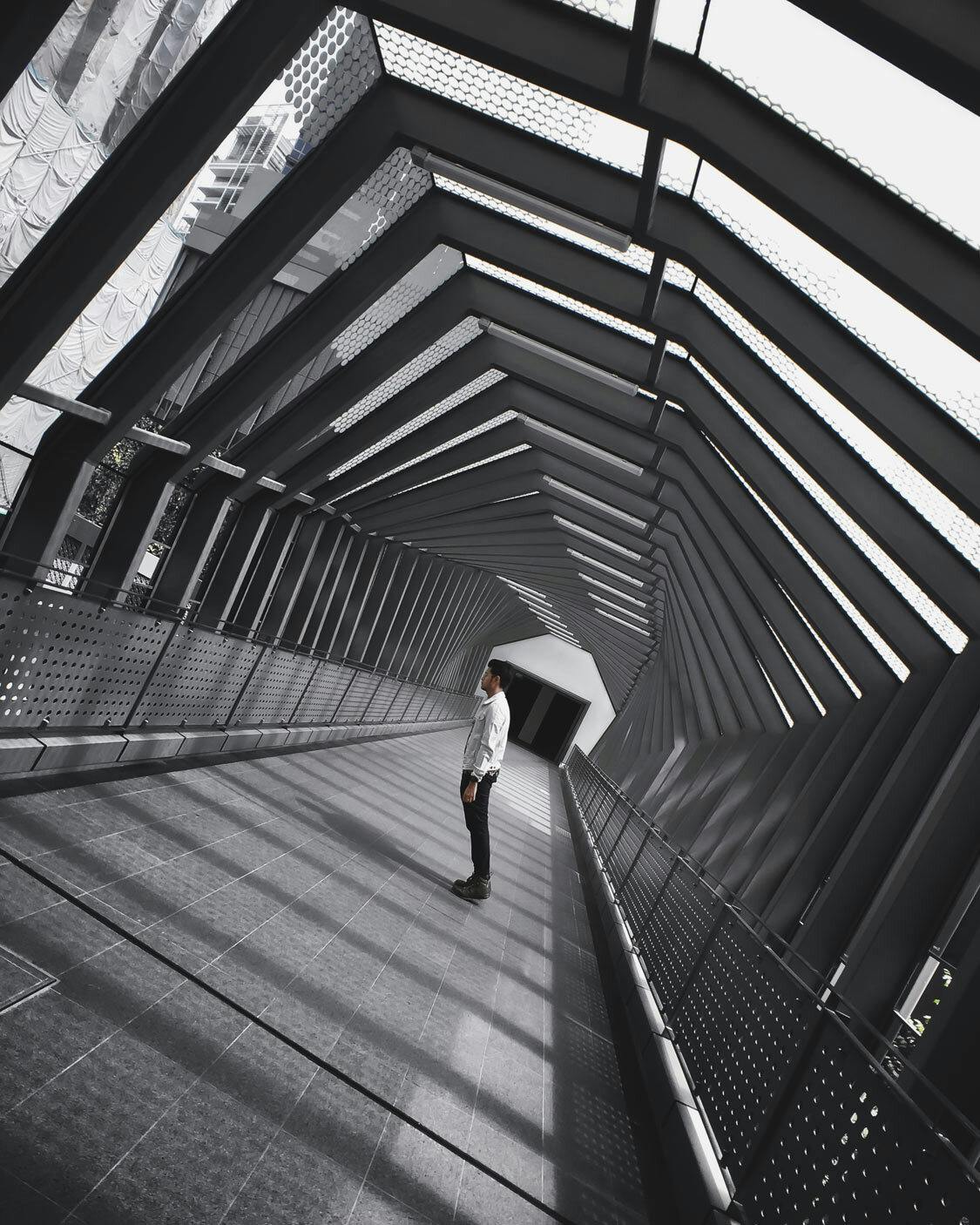 credit: @yaisyusman — discover Paragon Linkbridge to Cairnhill on the Explorest app
Grand Lower
Underneath Downtown LA's S Grand Ave is the grittier Grand Lower. The street above you will block out most of the natural light, resulting in a prime spot to take a spooky photo that doesn't depict the usual sunny disposition of Southern California. Grab a friend and have them wear a black hoodie that resembles a witch or warlocks wardrobe. Another tip at this location is to get low and shoot up toward your model. They'll appear larger and create a more demanding presence.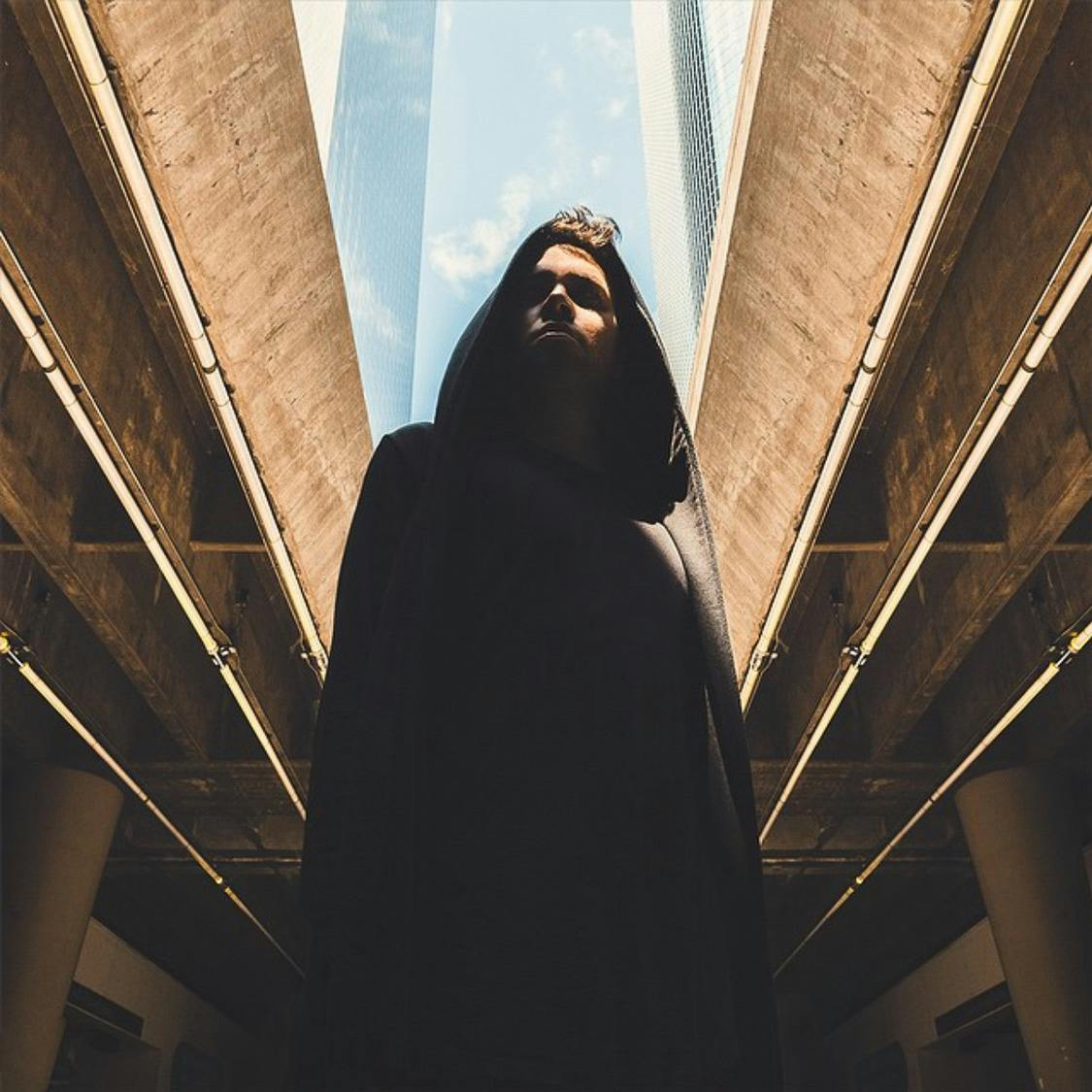 credit: @scottborrero — discover Grand Lower Look Up on the Explorest app
Findlay Road
Findlay Road on The Peak is a lush pathway that turns uncharacteristically bleak on a misty day in Hong Kong. Walk along the road and immerse yourself in a dream-like state as the thick fog floats through the air. With a model, you can capture a hazy representation of the famous pathway and photograph a spooky photo spot that'll have visitors stopping in their tracks.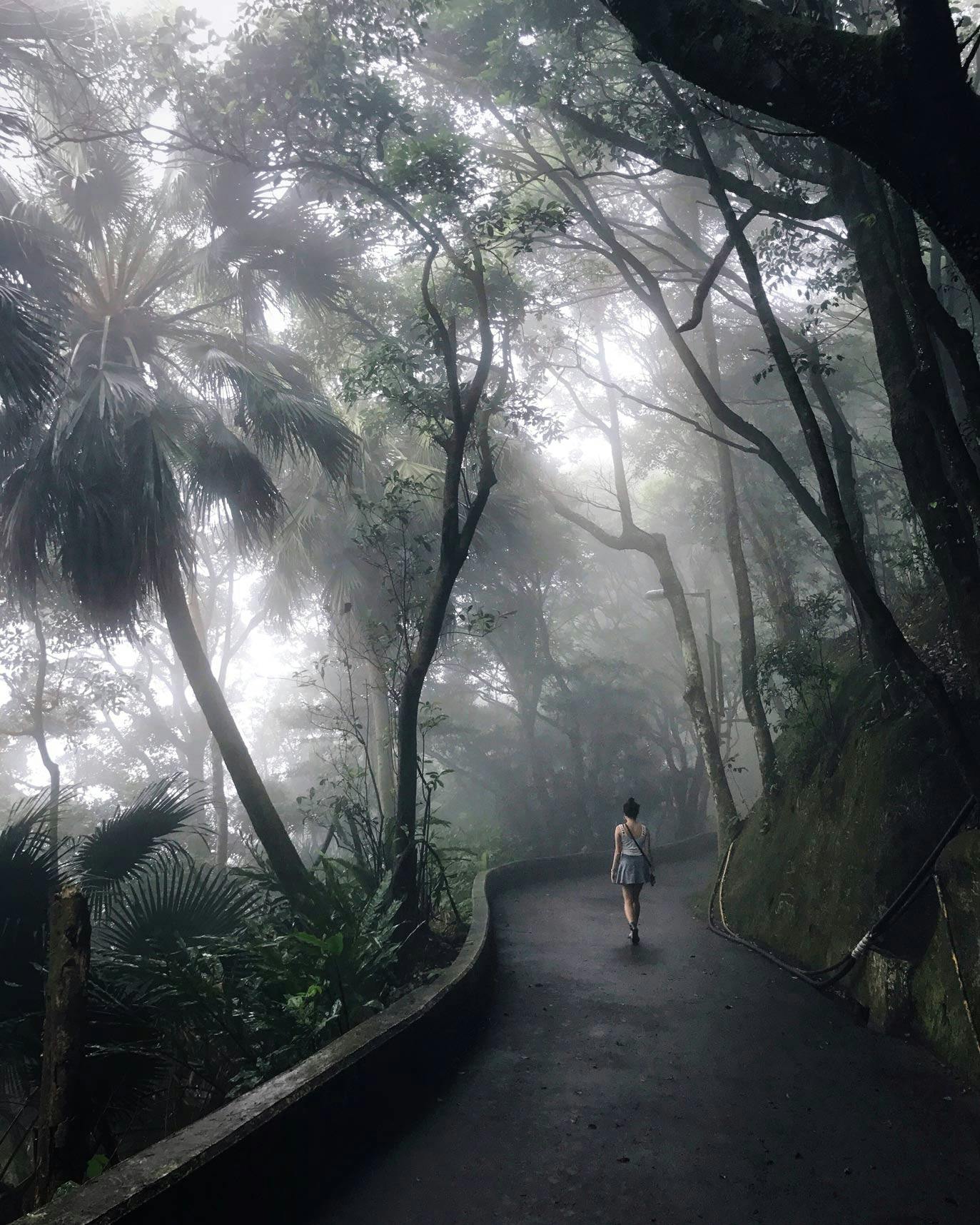 credit: @joethommas — discover Findlay Road on The Peak on the Explorest app
Old Westbury Gardens
Old Westbury used to be the residential estate for Phipps heir John Shaffer Phipps, but in 1959, the mansion was converted into a public museum. Now, visitors can come and tour the grounds to get lost in the soul-stirring historic gardens. The canopy of foliage that looms overhead not only makes for natural coverage from harsh sunlight, it also creates a more mystical scene that transfixes those who walk through the pathway of the larger-than-life forest.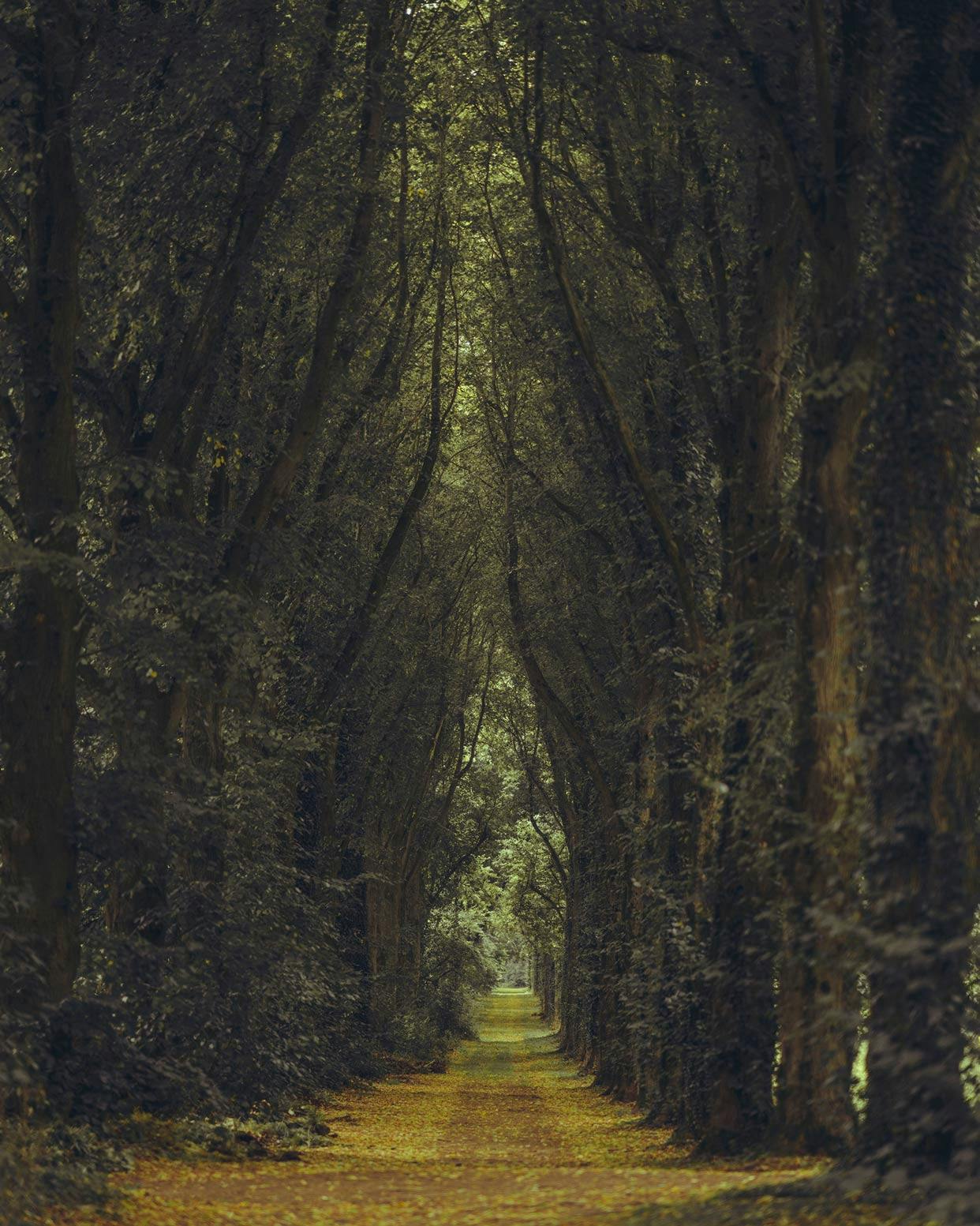 credit: @oveck — discover Tree-lined Path at Old Westbury Gardens on the Explorest app
If you're looking to discover new photo spots, download the Explorest app today. We provide insider recommendations to help you capture your travels, near and far.