We're Back With Our Favorite Photos of the Week
From New York to Hong Kong
It probably comes as no surprise that we are a bit obsessed with photos here at Explorest. We have the great pleasure of sorting through countless — read: hundreds — of images day-in and day-out from our talented collection of photographers. Try as we might to not pick favorites, sometimes an image comes along that makes us pause. From landscape masterpieces to Instagram-worthy portraits, here's what we are crushing on this week in the app.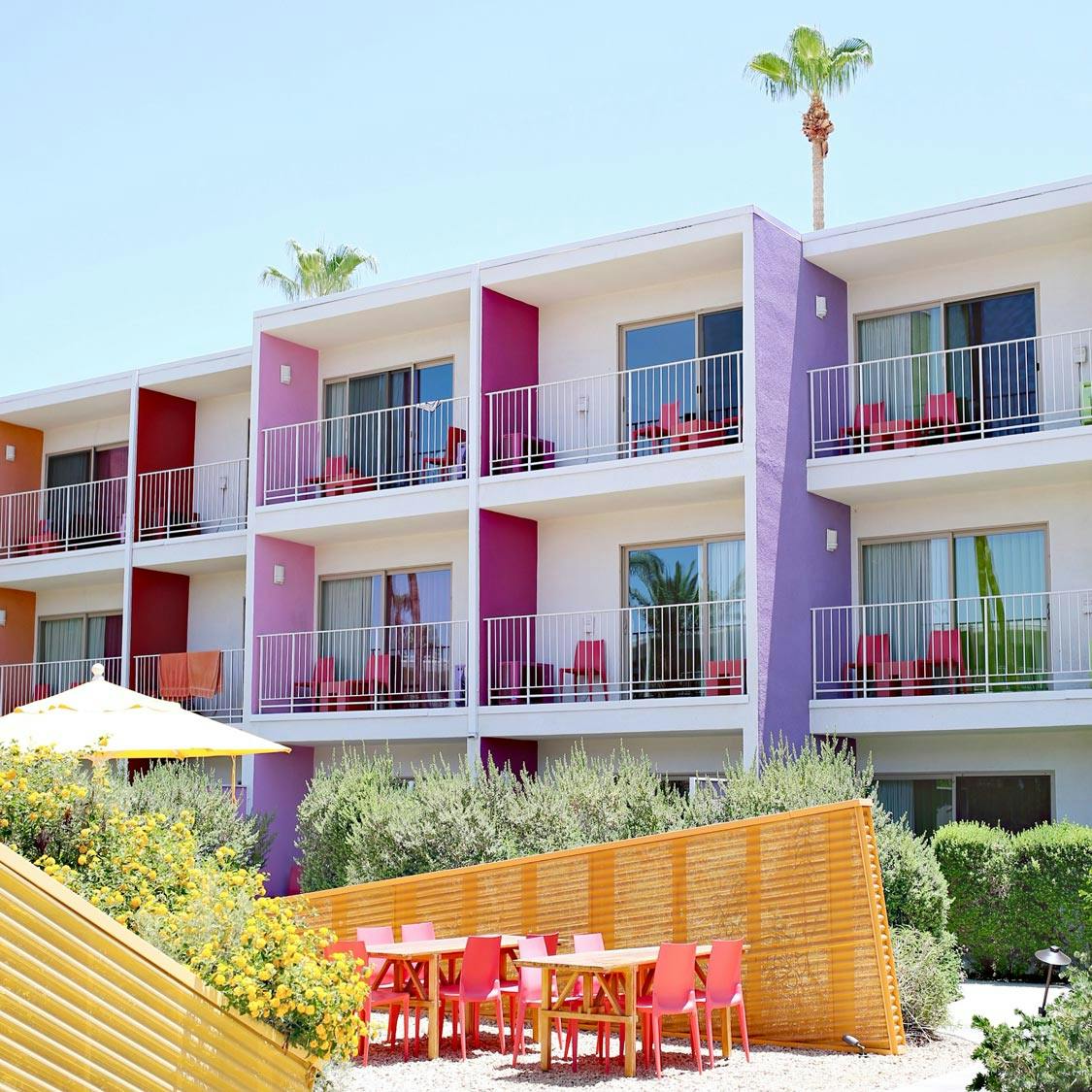 credit: @jayzombie — discover this location in the Explorest app
Any vacancy?
Where: The Saguaro Palm Springs Courtyard Facade in Palm Springs, CA
It might be a tad surprising that a hotel could top our list — but when you see this beauty, you'll change your tune. As a luxe part of the state, Palm Springs has an impressive amount of hospitality architecture and the colors of this vibrant building make it worthy of your attention.
Pro tip: The hotel is cool with a quick snap — but if you want to set your friend up for an epic photoshoot you should probably talk to the front desk. Or, slip 'em a Jackson.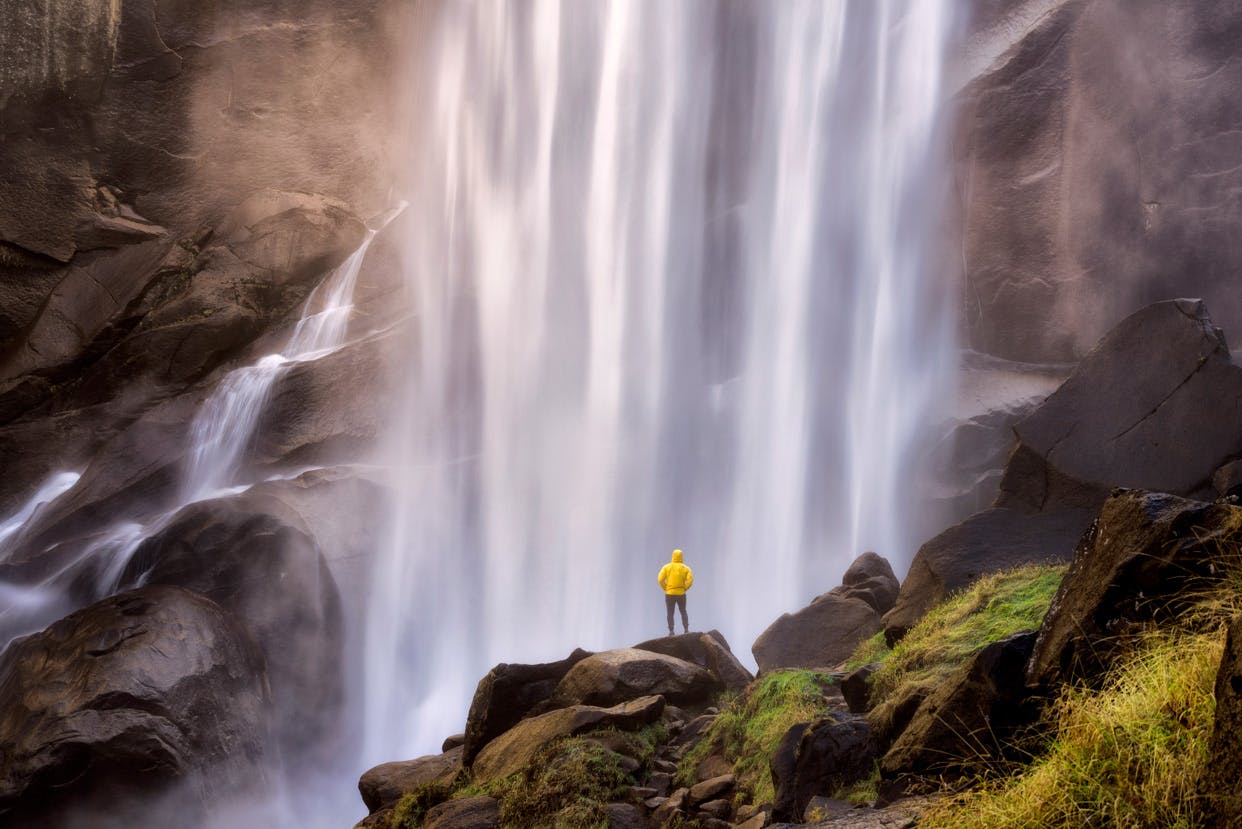 credit: @nickif24 — discover this location in the Explorest app
One man, one mighty waterfall
Where: Mist Trail View of Vernal Falls in Yosemite National Park, California
You'll need to hike two miles to reach this amazing vantage point but once you hear the roar of one of the biggest waterfalls in the state, you'll be glad you did. It's not the most glam of experiences — think slippery paths, wet clothes and mud — but it's one of the rare opportunities to capture Mother Nature in her finest.
Pro tip: The park entrance fee will cost you a cool $30, and the location is dangerous during certain times of the year. Avoid in the winter since ice can cover the stones.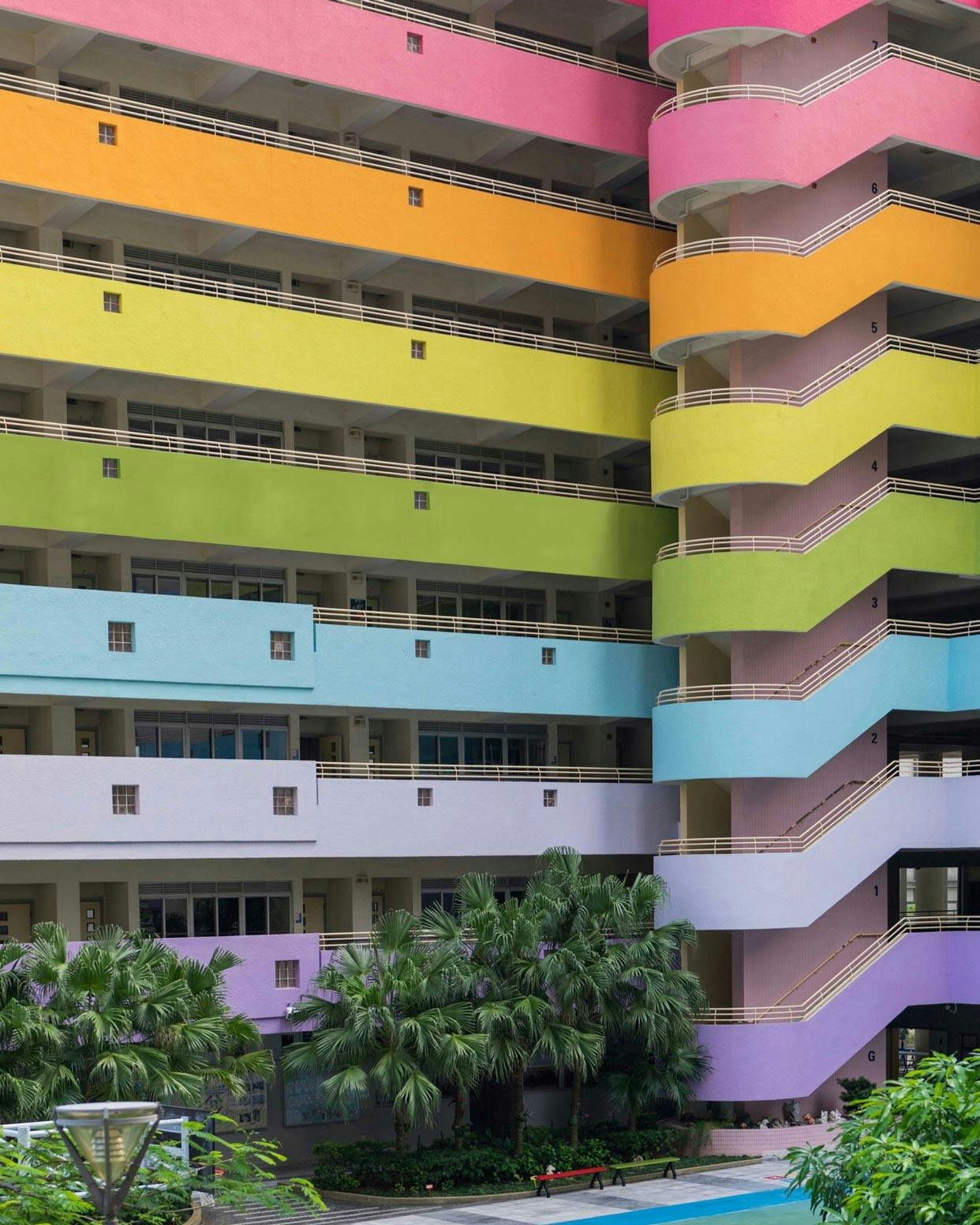 credit: @flosslai — discover this location in the Explorest app
Rainbow buildings.
Where: Footbridge View of Sham Shui Po Government Primary School's Facade in Cheung Sha Wan, Hong Kong.
Diverse and dynamic, there are many shades to the legendary city of Hong Kong. Madness and stressed commuters dance around you but if you stop and look for the rainbow, you'll find it. And hey, it might even be in the form of this beautiful facade. 
Pro tip: Take a view shots — wide and short to figure out the best glimpse.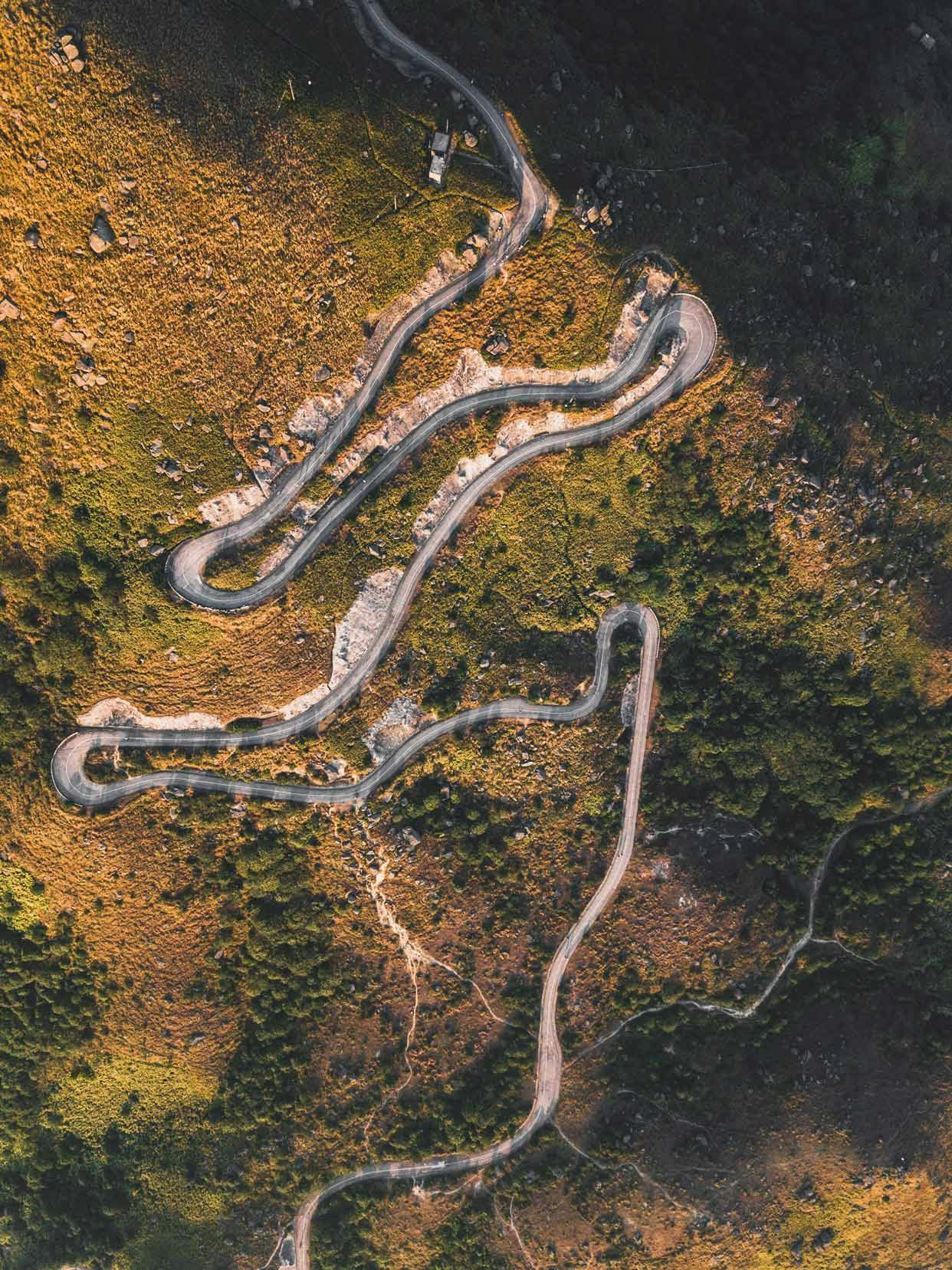 credit: @timothyma___ — discover this location in the Explorest app
Road much traveled.
Where: Tai Mo Shan Road in New Territories, Hong Kong
Drone lovers rejoice: this image could be yours. What we love about the perspective is how it tells the story of this countryside town outside of the big city from afar. Just think about how many have trekked this path, in search of inspiration, a job, a person — or all three.
Pro tip: Winds are strong here and cow manure is plenty, so you'll need to be mindful to look up… and down.
credit: @timmy727 — discover this location in the Explorest app
Instagram-ready
Where: Victoria Park Centre Court in Causeway Bay, Hong Kong
There aren't many places in Hong Kong that write out the name itself, so this random spot has become quite popular. For an above shot like this one, a drone is your best bet. You can lay down, stand up, do a pose like this one or whatever you like to show off your current location.
Pro tip: As with any must-visit area, this court attracts crowds so coming super-early will give you time to nail it.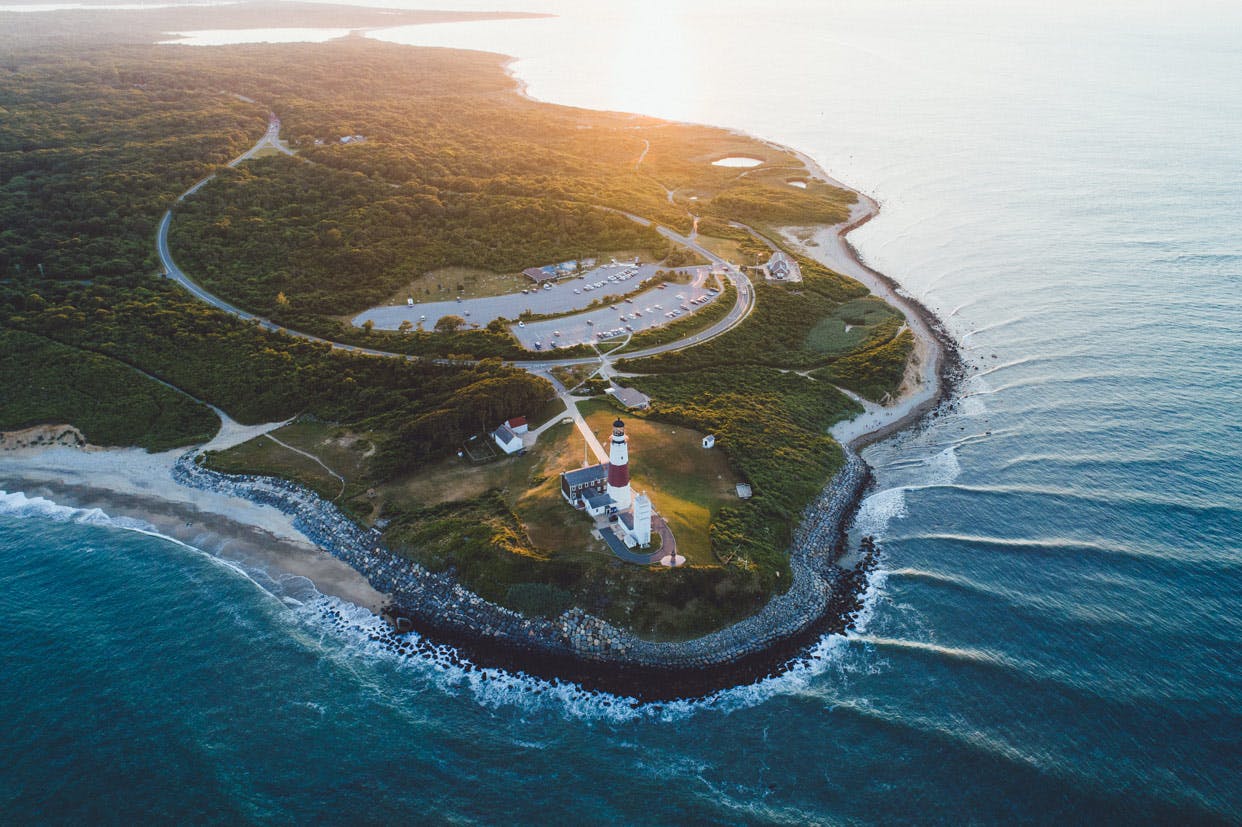 credit: @samalive — discover this location in the Explorest app
Gatsby's inspiration.
Where: Montauk Lighthouse Museum in Montauk, NY
The shores outside of the Big Apple — like the Hamptons and Montauk — are where many writers and artists from decades ago retreated to find inspiration. That's partly why we feel nostalgia looking at this image of the Montauk Lighthouse. Just think of the many people who ventured here long before you packed a bag to see the lights of Manhattan.
Pro tip: You'll need a drone to get this shot — and you'll also need to be mindful of the high winds of the area. After all, when it's breezy, the battery in most drones dies quickly.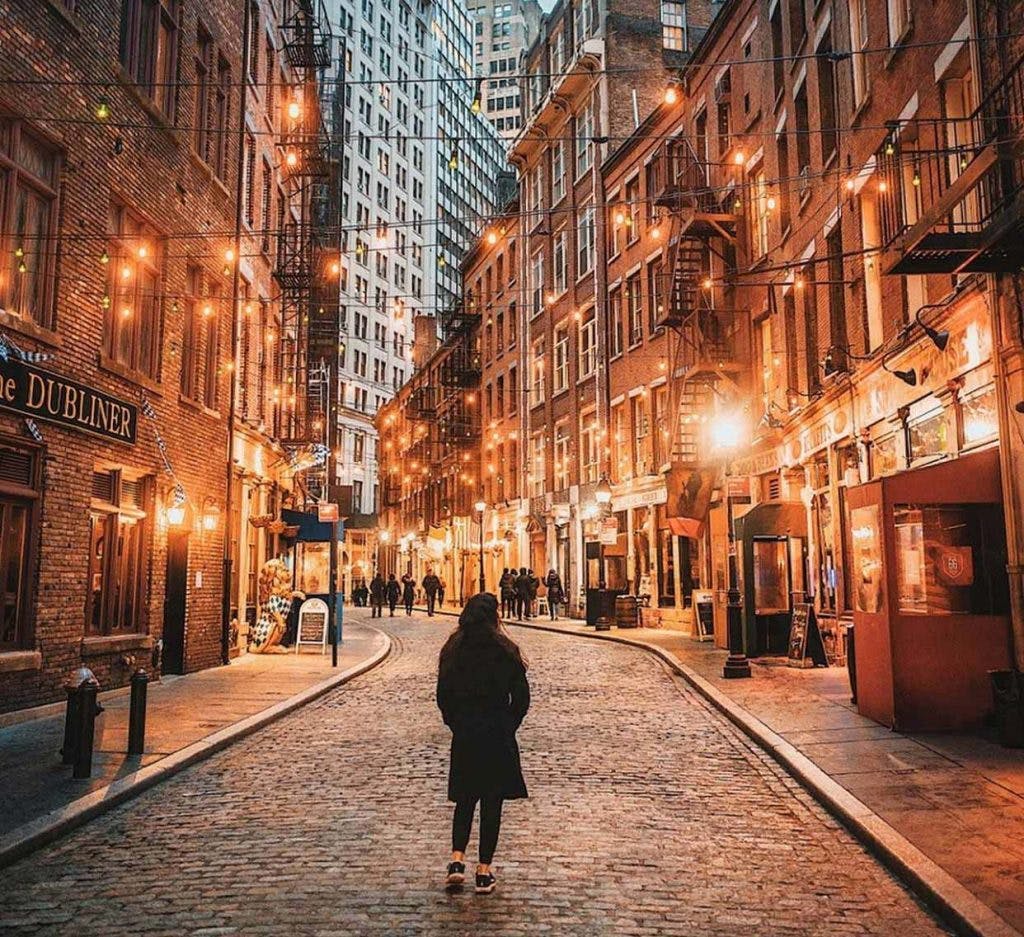 credit: @joethommas — discover this location in the Explorest app
The city sleeps.
Where: Stone Street, New York, NY
Though there's a rooftop hang on the Upper East, a poolside DJ party in Meatpacking and a rave in Brooklyn, if it's past 8 p.m. in the Financial District, the city is sleeping. As an area of time that's sleepier than the others since it's primarily for business, you can manage a quiet, peaceful New York City image like this one. 
Pro tip: We suggest heading to Stone Street in the winter or spring only, since outdoor tables in the summer and fall bring in the crowds.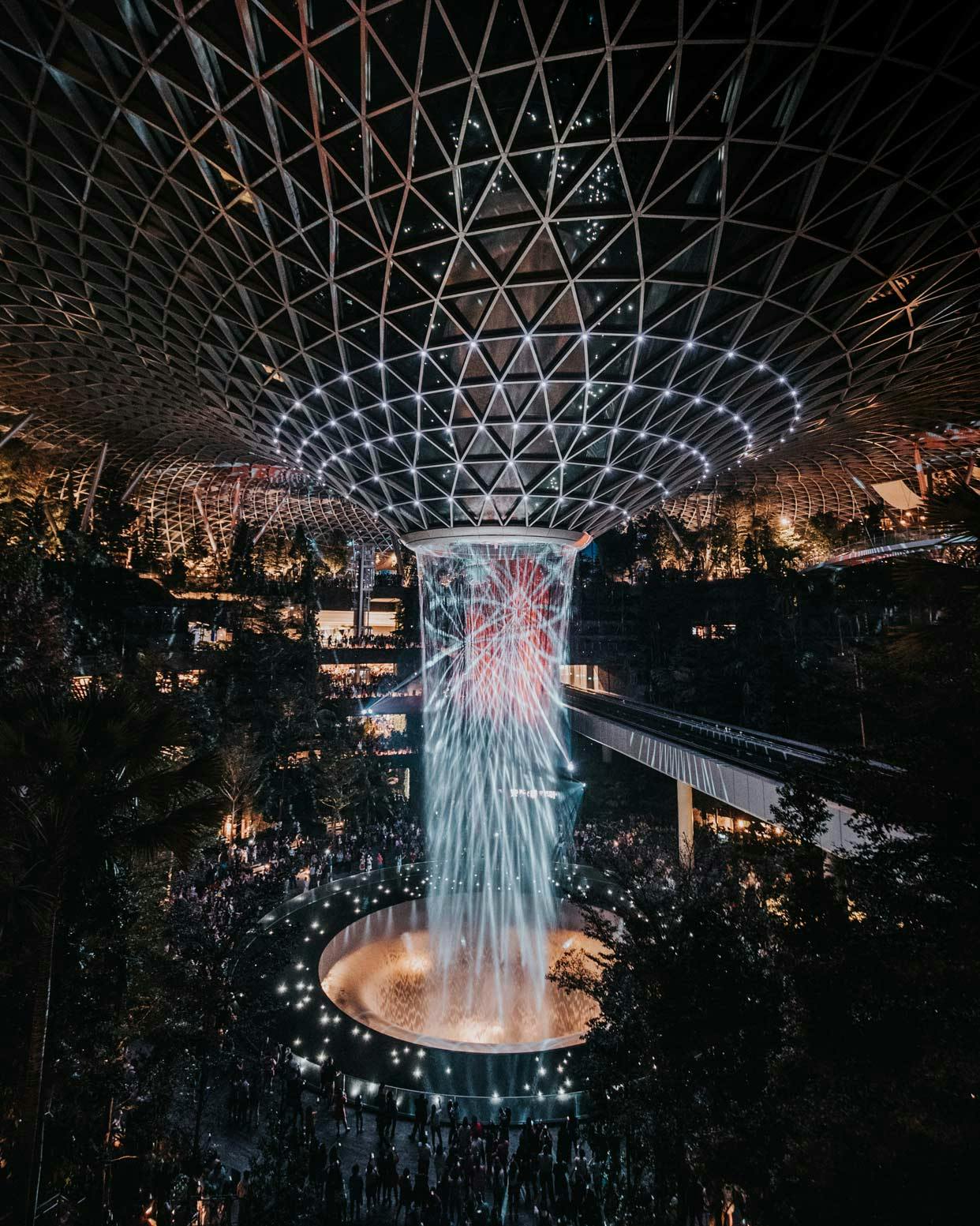 credit: @yk — discover this location in the Explorest app
A grand arrival.
Where: Jewel Waterfall at Changi Airport, Singapore
If you've never been to this airport before, you probably didn't know there was a jewel waterfall smack-dab in the middle. Now that you do, you'll definitely want to scale to the top floor so you can look down and admire the array of colors and the impressive design.
Pro tip: Check out the times for the light show for the best experience.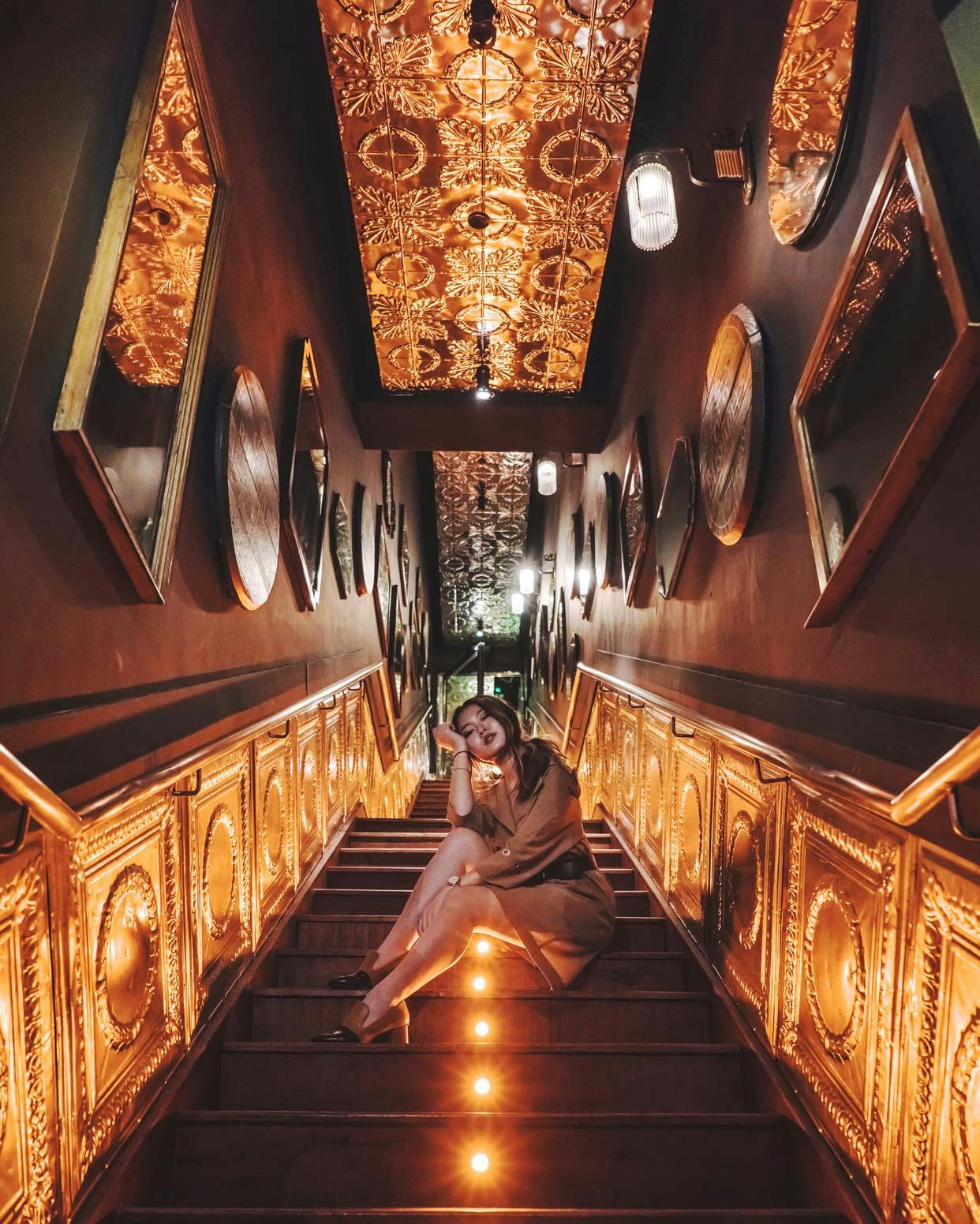 credit: @j9ryl — discover this location in the Explorest app
Romantic interlude
Where: McGettigan's Clarke Quay Stairway in Singapore
Is it a five-star luxury hotel? A high-end mall? A Michelin-star restaurant? Nope, nope and nope: it's a pub! With muted colors, warm textures and sexy touches, this image adds mystery to Singapore — and makes for a pretty stellar Instagram post.
Pro tip: As more people learn of this staircase, the pub has grown tired of photographers. Go fast, click away and get out. Or ya know, buy a beer and try again.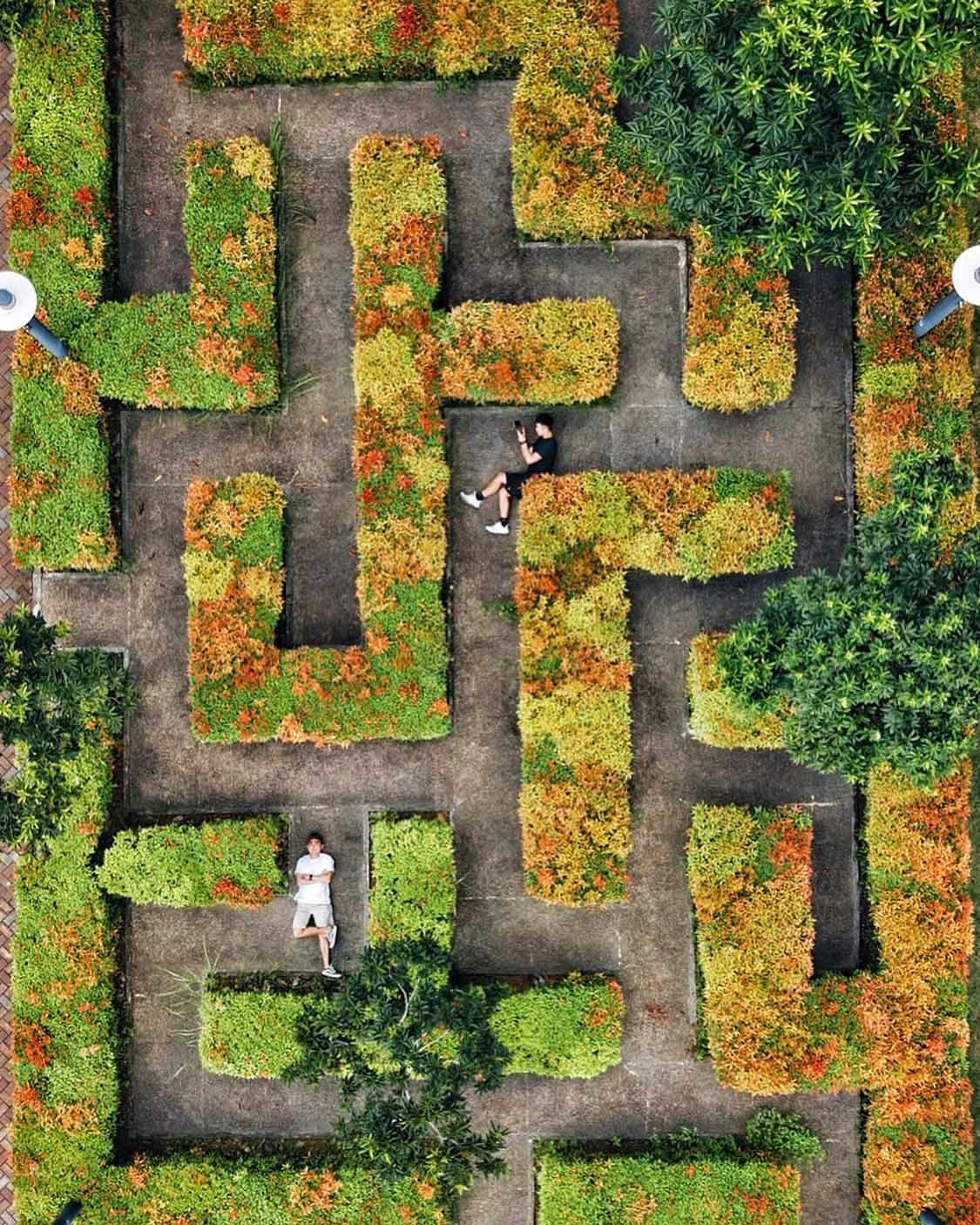 credit: @jsnjnr — discover this location in the Explorest app
Don't get lost.
Where: Tampines Rectangle Maze in Singapore
You won't be able to capture this mystifying maze without a drone — but if you have one, you gotta test it out. From high above, the colors of the garden set against the white pebbles makes for a beautiful shot you won't believe is taken in Singapore. 
Pro tip: You need a permit for drone — and it doesn't come cheap. Make sure to follow the rules to avoid a fee.