Introducing Explorest on Android
Since launching in 2017, we've built a community of more than 185,000 people exploring 1,600+ of the world's greatest places. Today, we're excited to take the next step in growing our community by bringing the Explorest App to Android.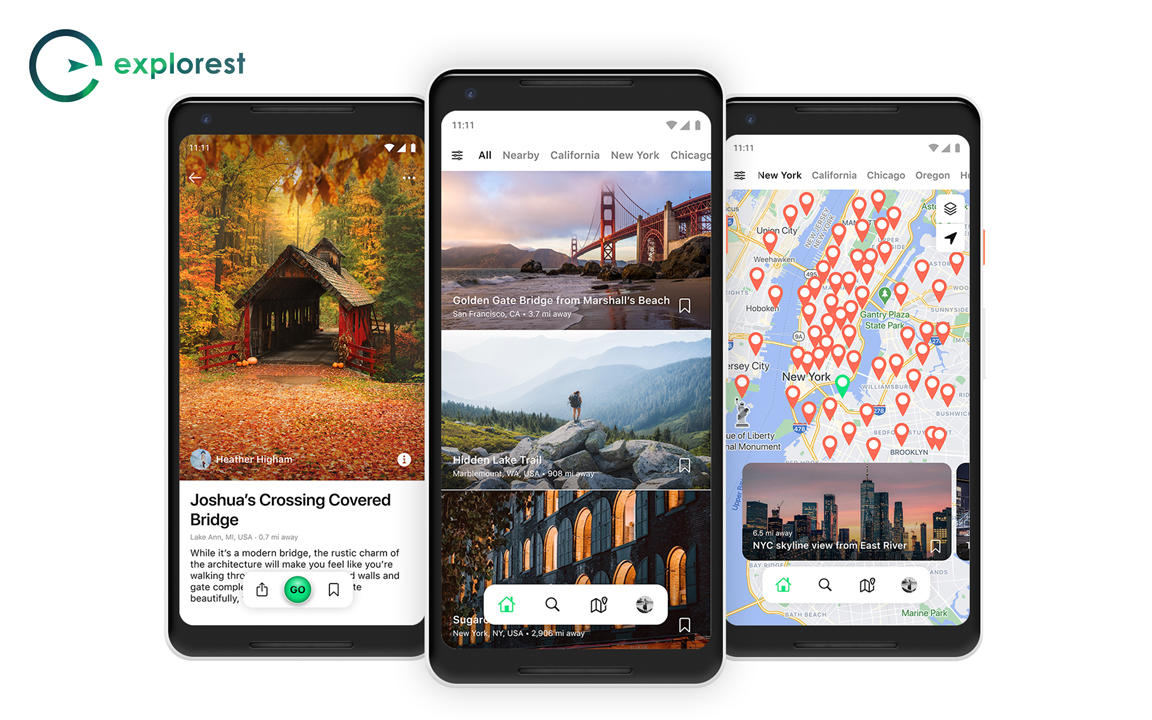 As we grow and our community expands, our values hold strong. Our locations are curated not just by great photographers, but by people who care deeply about their craft and their communities. While we expand our curators and locations around the globe, we'll maintain that focus on community, craft and care. And, as always, we remain deeply committed to sustainable travel and exploration. From our partnership with Leave No Trace to the ways we bring our own community together to protect and care for the environment, responsible exploration will always be a core part of our mission.

2020 has been a difficult year for so many of us. As many travel plans have been put on indefinite hold, we're learning to turn our curiosity back to our surroundings and seek out joy wherever we can find it. When you want to discover something new, but you're not sure where to go or how to get started, Explorest is here to help you quickly find inspiring opportunities to engage with the world around you — and through the discovery of something beautiful and new, we connect with the joy that helps us all feel alive.
Explorest for Android is available today on Google Play for devices running Android 5.1 and above.