2021's Most Photogenic Locations in the U.S.
Where to find the best photo spots this year.
Described by Forbes as "every Instagrammer's dream", Explorest is the app to find the world's best photo locations. From expert tips on how to take photos to where you can find hidden gems across the globe, the Explorest app is a must-have for photographers of any level. Even those who just want to virtually escape can scroll through our curated locations and bookmark places they want to visit in the future.
Speaking of the future, now that the world is beginning to open back up after a devastating year, we've been eyeing the most photogenic places in the United States for quite some time. With 2020 (thankfully) behind us, 2021 is all about traveling to new places and crossing coveted destinations off of your bucket list.
Below, we've created an epic roundup spanning across five major U.S. cities that's sure to have the travel bug crawling back to bite you! The only question is: Where should you go first?
New York City
You might've heard the 2020 rumor that NYC is dead, but we're here to finally put that gossip to rest. With its Covid-19 numbers steadily declining, the city that never sleeps is waking up from its long, unanticipated slumber—the Big Apple is back and better than ever. Some of its newest attractions, like the man-made Little Island, have been beckoning locals and travelers to stroll through the manicured grounds and take in the waterfront sights of the Hudson River. Other locations, like the popular Vessel at Hudson Yards and The Edge observation deck on the 100th floor of 30 Hudson Yards have been waiting patiently waiting to welcome back visitors since they closed last year.
If the East Coast is on your radar this year, we recommend visiting NYC and starting your explorations at the three featured locations. After visiting Little Island, Vessel and The Edge, you can also check out our list of the 15 best places to take pictures in the city—the fun truly never ends in Manhattan!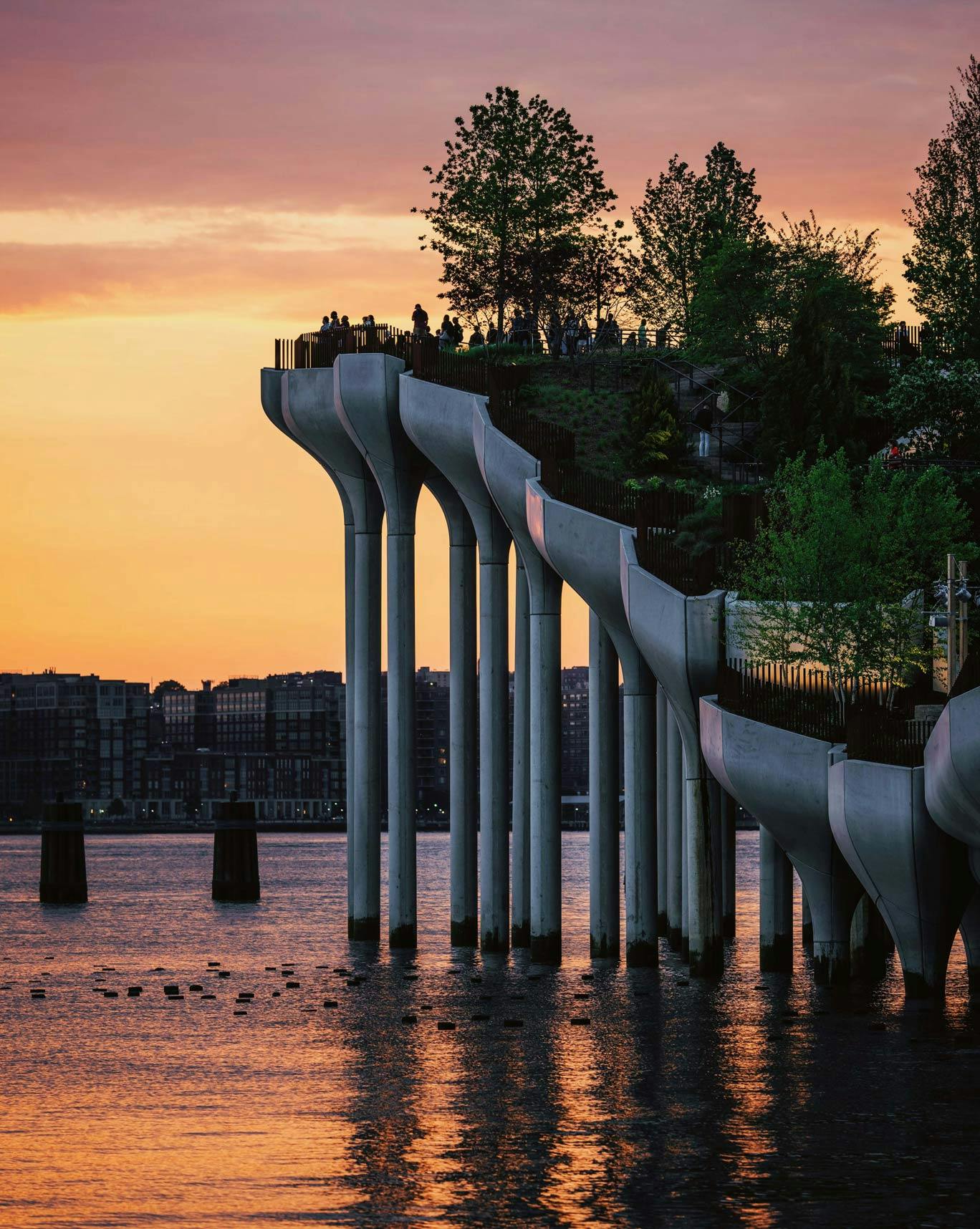 credit: @joethommas — discover Little Island (sunset) on the Explorest app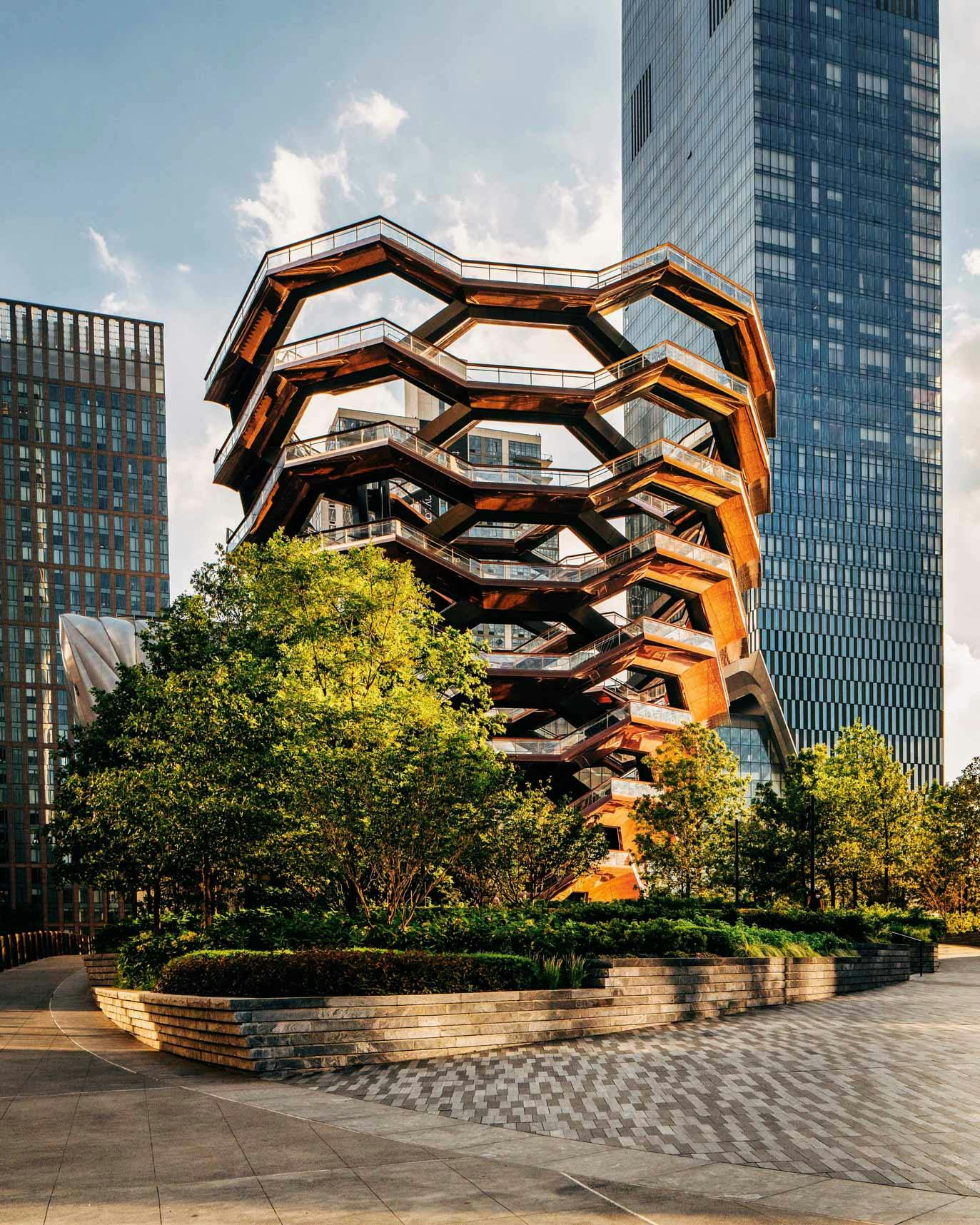 credit: @joethommas — discover Vessel at Hudson Yards on the Explorest app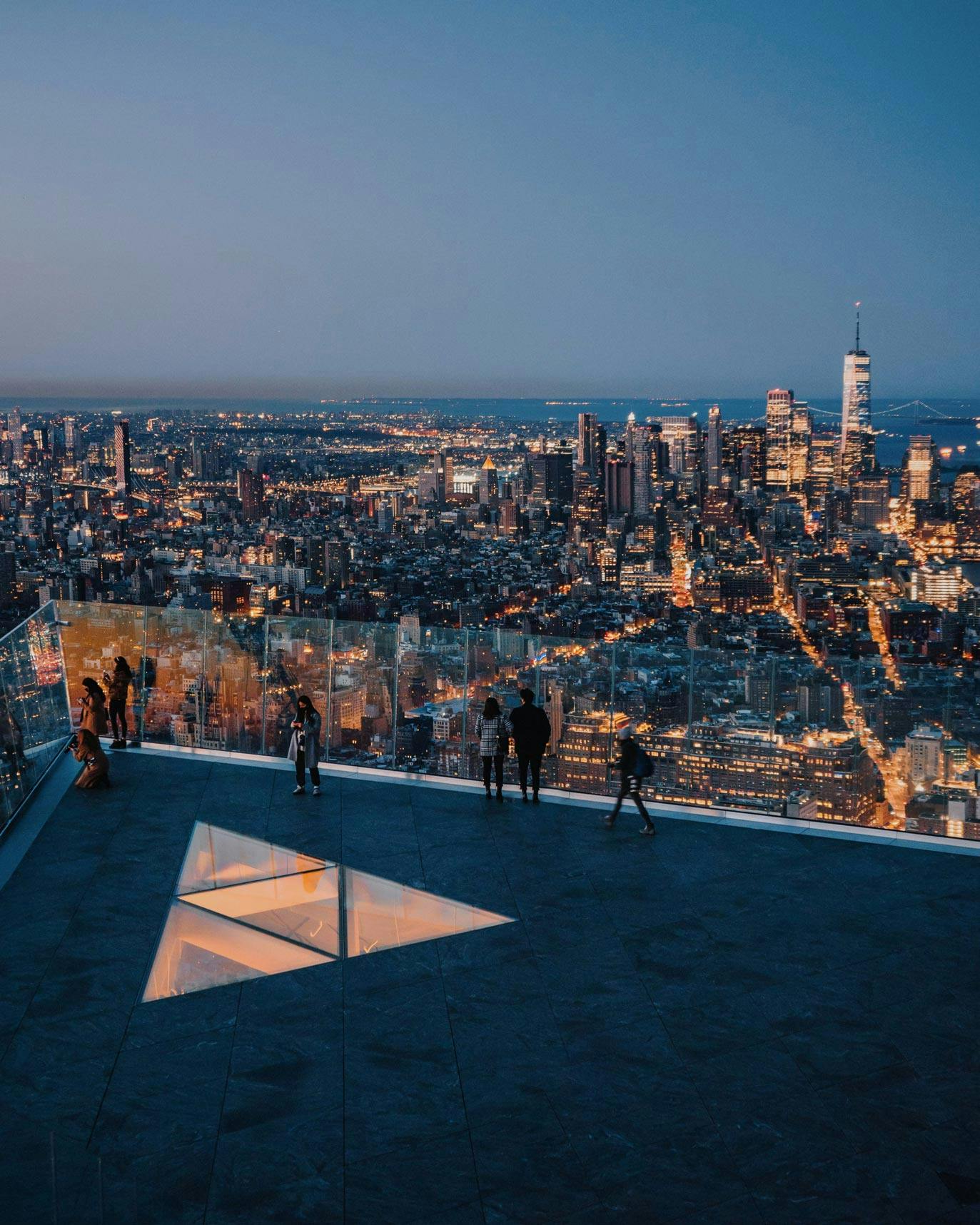 credit: @joethommas — discover The Edge view of Manhattan Skyline on the Explorest app
Los Angeles
On the west coast of the U.S., Los Angeles has some of our favorite photo spots of 2021. We normally advise anyone in or visiting LA to make a stop at the beach, but the palm tree-lined city is also full of photogenic locations that are inland of the Pacific Ocean. Also, after a year cooped up inside, Los Angeles is the perfect city to explore the great outdoors. The weather in SoCal doesn't change much throughout the seasons, so you can visit no matter the month and find similar conditions of sunny skies and fresh ocean air year round.
You can unleash your inner child and jump for joy at Bronson Cave, which is in Griffith Park, or take a stroll in Silverlake, where you'll be able to capture the vibrant paintings that are displayed on the stairs of Hyperion Avenue. On the off chance that the weather isn't pleasant, we recommend dining in at one of the many trendy restaurants (pro tip: make a reservation first!), like the Atrium in Los Feliz. Grab a booth and let the bright green velvet upholstery lift your mood and brighten your spirits until you want to venture outside again. Indoor or outdoor, LA offers an abundance of places that top our list of the most photogenic locations year after year.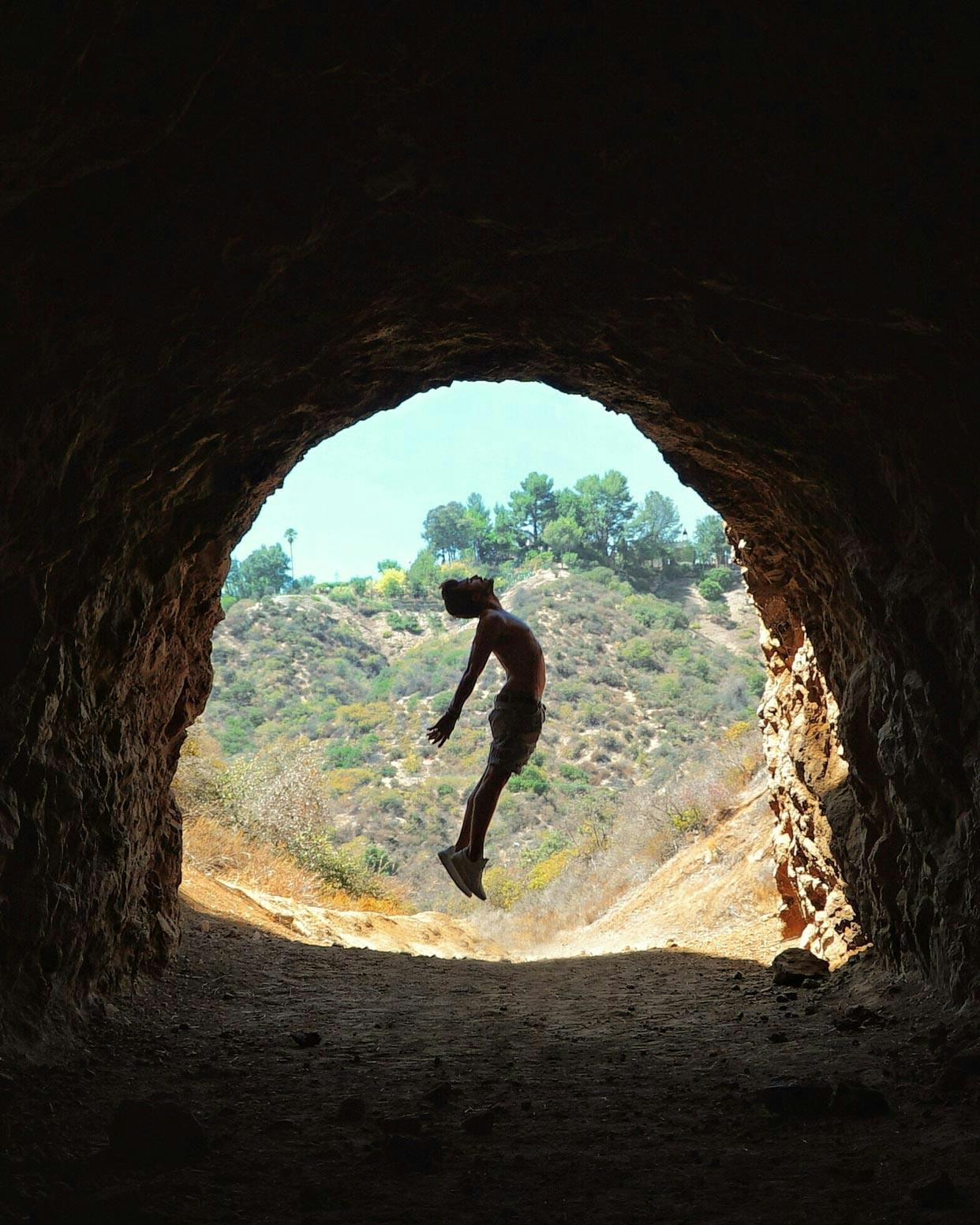 credit: @asenseofhuber — discover Inside Bronson Cave on the Explorest app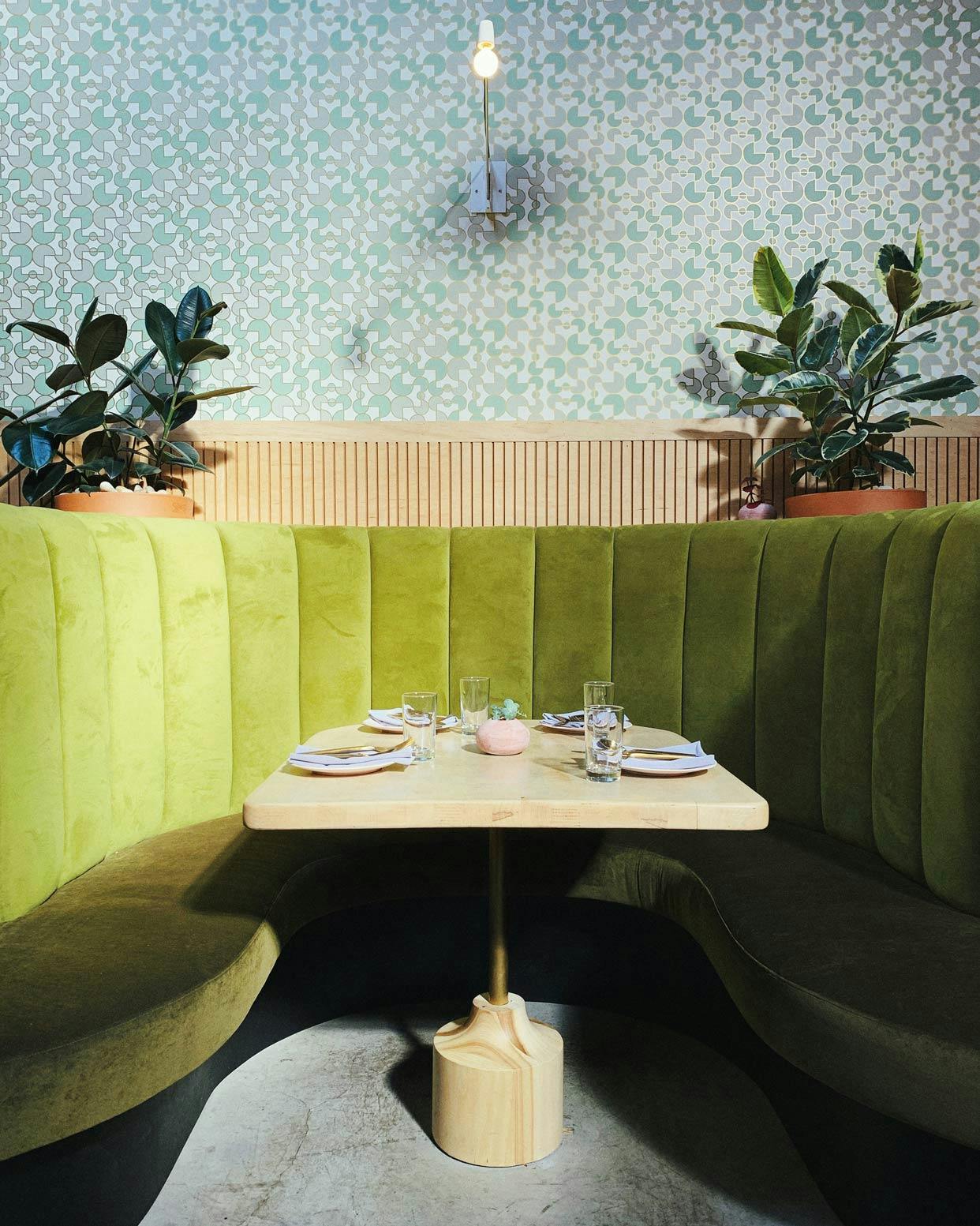 credit: @jayzombie — discover Atrium Green Velvet Booth on the Explorest app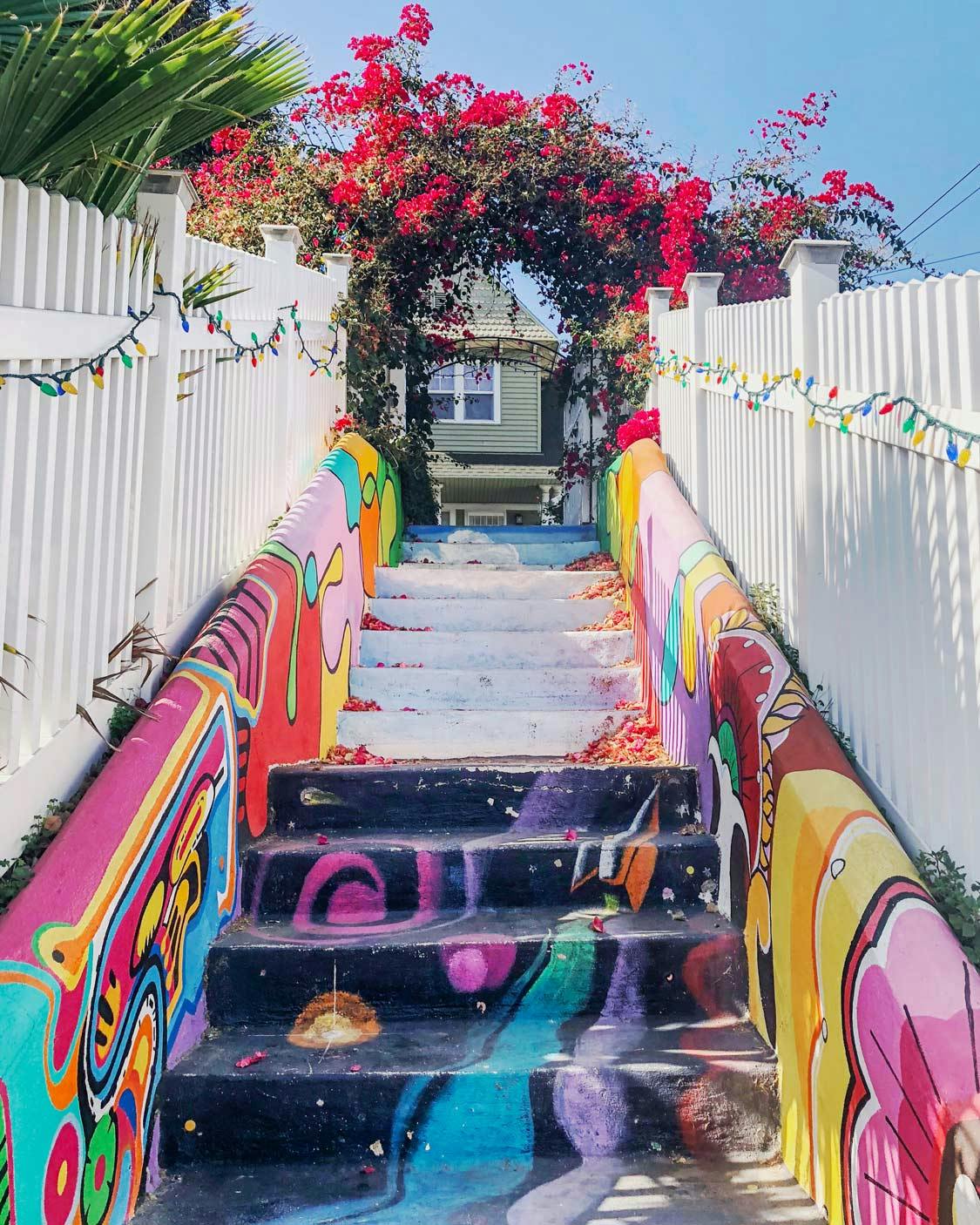 credit: @jayzombie — discover Hyperion Avenue Staircase on the Explorest app
Detroit
People come from near and far to experience the famous attractions of Detroit and the Motor City's one-of-a-kind energy welcomes anyone that visits. In 2021, the metropolis is brimming with photogenic locations—especially in the summer when there's no sign of the brittle winter weather. On a clear summer's day, the beaming sun reflects off of the Detroit River and makes the whole city sparkle with flecks of gold light that shine against the ripples of wavy water.
Our pick of Detroit's most photogenic locations evoke a carefree, yet powerful, approach to 2021. The first shows a talented skater at one of the city's skate parks, Riverside Skatepark. When he struck a pose mid-air, @camera_jesus was able to snap a moment of pure bliss—and if you visit the park, we bet you'll see a slew of skaters testing out their latest moves. Our second shot literally, and figuratively, serves as a larger-than-life fist bump to motivate visitors to have a more hopeful year than the last. It's hard not to feel inspired when you're standing under the 8,000-pound sculpture that honors the renowned, Michigan-born boxer Joe Louis, as the hand punches through the shot. The last featured image's location is highly unknown, even amongst most locals. Make sure to check it out in the app to find out exactly where this diamond in the rough resides!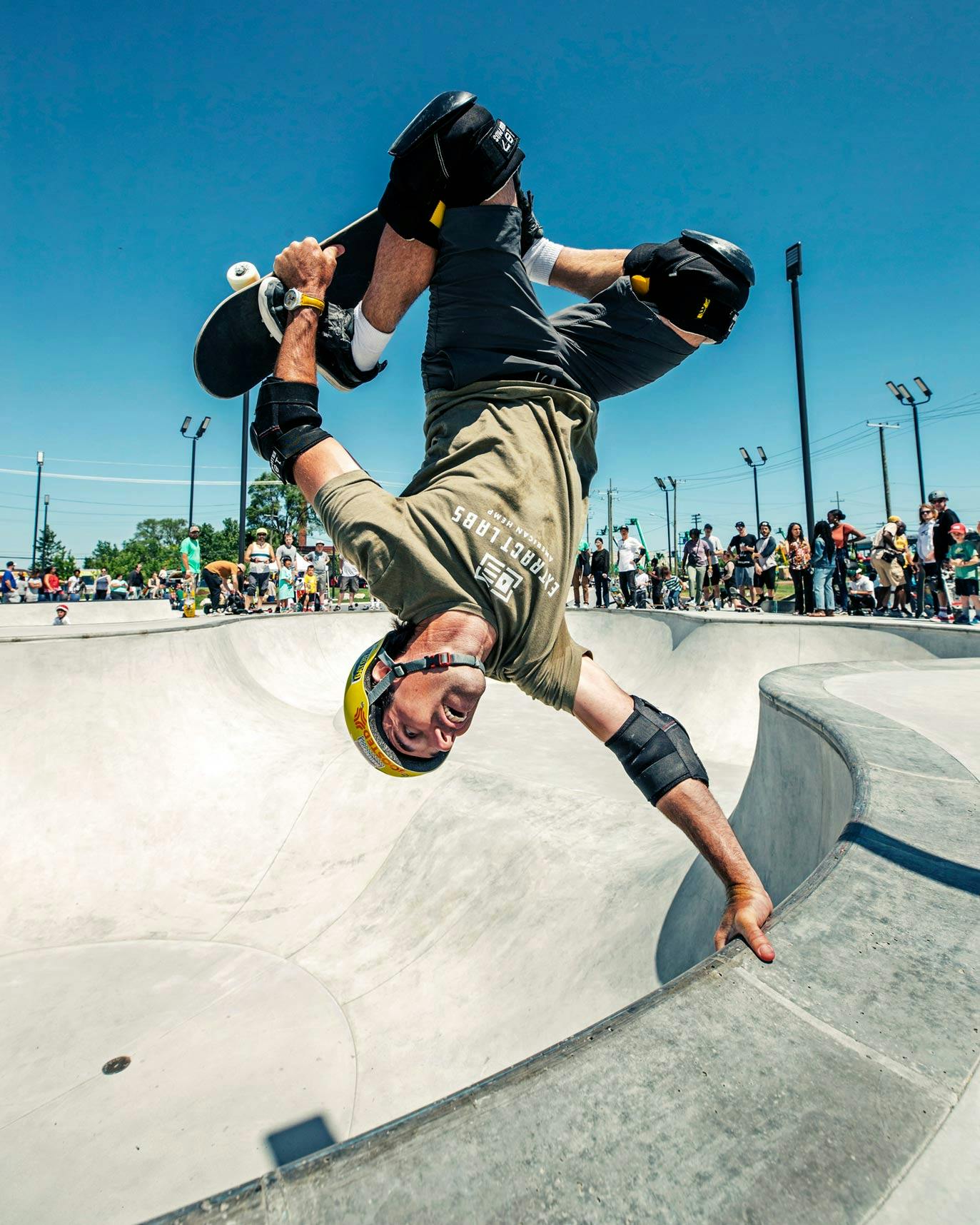 credit: @camera_jesus — discover Riverside Park Skatepark view of Skater on the Explorest app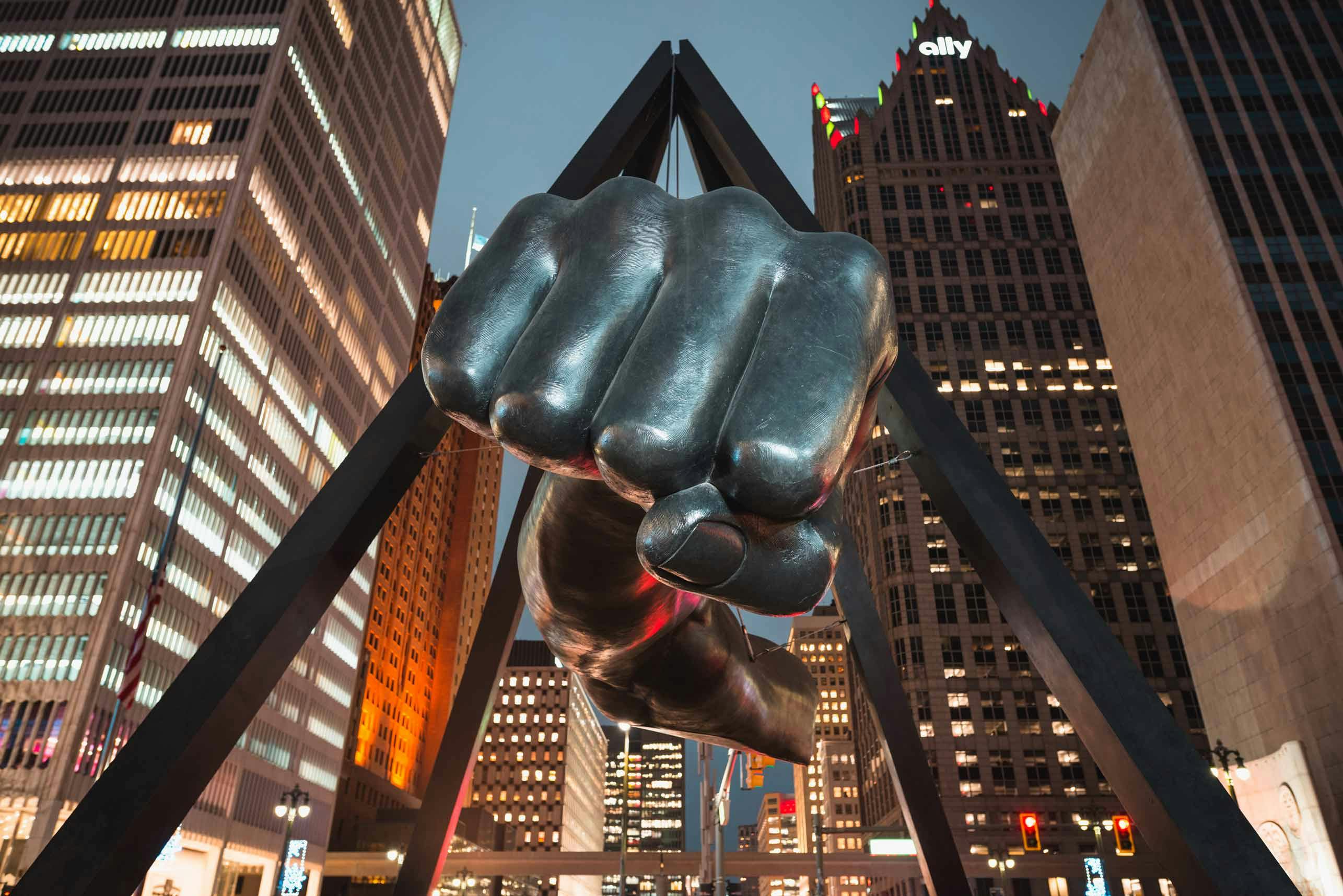 credit: @michaellaxphoto — discover Joe Louis Monument (The Fist) on the Explorest app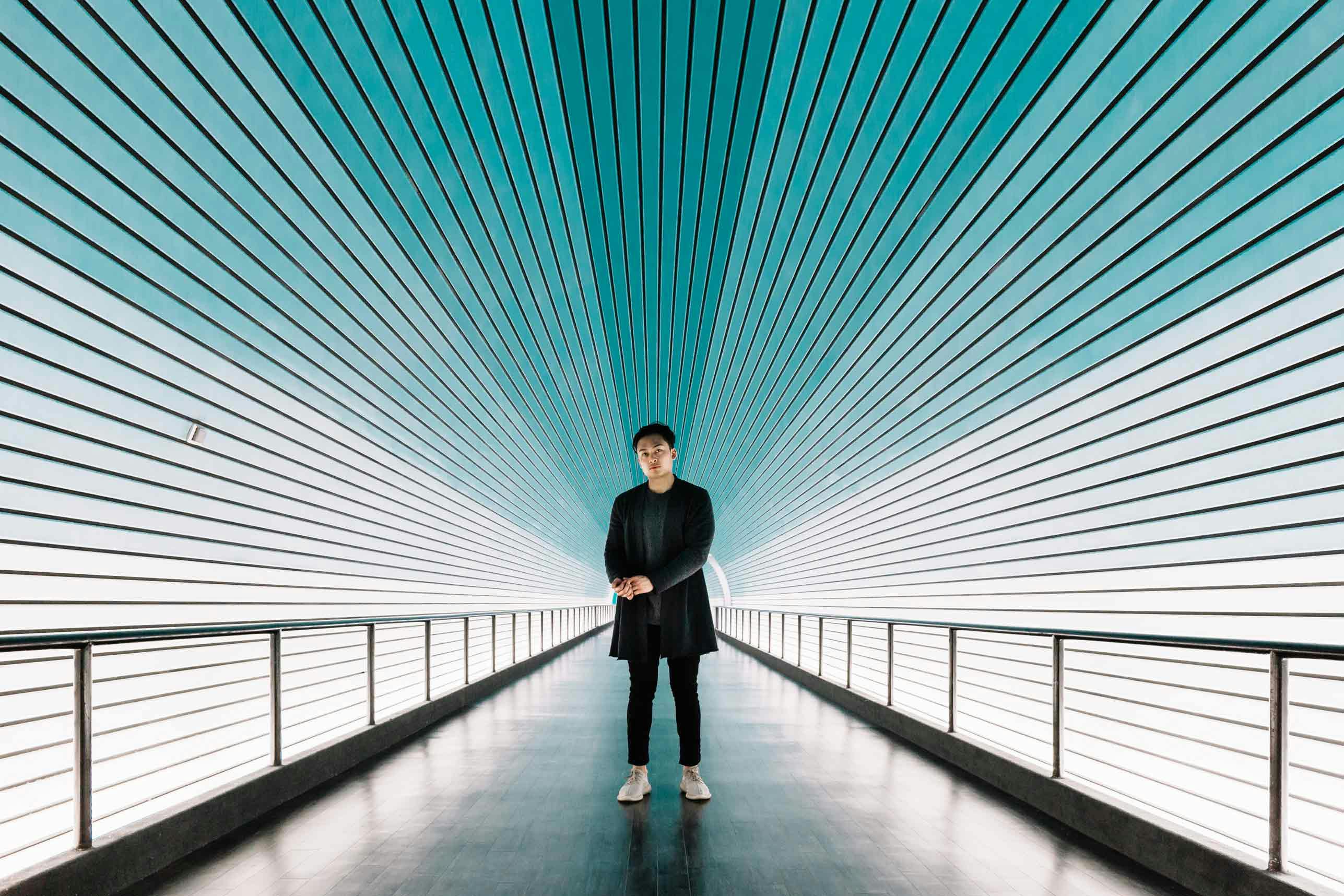 credit: @hayden_scott — discover Tunnel in DMC Detroit Receiving on the Explorest app
Chicago
Chicago has always been a popular city amongst explorers and below, we've rounded up three photos from local photographers @trashhand and @sdamiani that are some of the most photogenic locations to get creative with your camera. 2020 was a year of change as the U.S. endured a global pandemic, tense presidential election and much-needed demonstrations for equality, so what better way to flip the perspective in 2021 and start practicing more aerial photography? From a bird's eye view, you're able to capture cities, landscapes and more from a new vantage point and just like our perception of the world changes, so should our perception of photography. 2021 is the perfect year to start taking more risks with your photos! You could even take it one step further and opt for a helicopter ride above the skyline to discover height-defying ways to shoot from above ground.
If you're scared of heights (we don't blame you!), then play it safe by frequenting some of the Windy City's most delicious restaurants. Aba (see below) is a hot spot for foodies that not only serves up mouthwatering Mediterranean fare, it also features a sun-soaked skylight that's accented by greenery and bulb-style light fixtures. When you're eating in the space, you'll feel like you're in a peaceful greenhouse—a treat after not being able to dine indoors for so many months!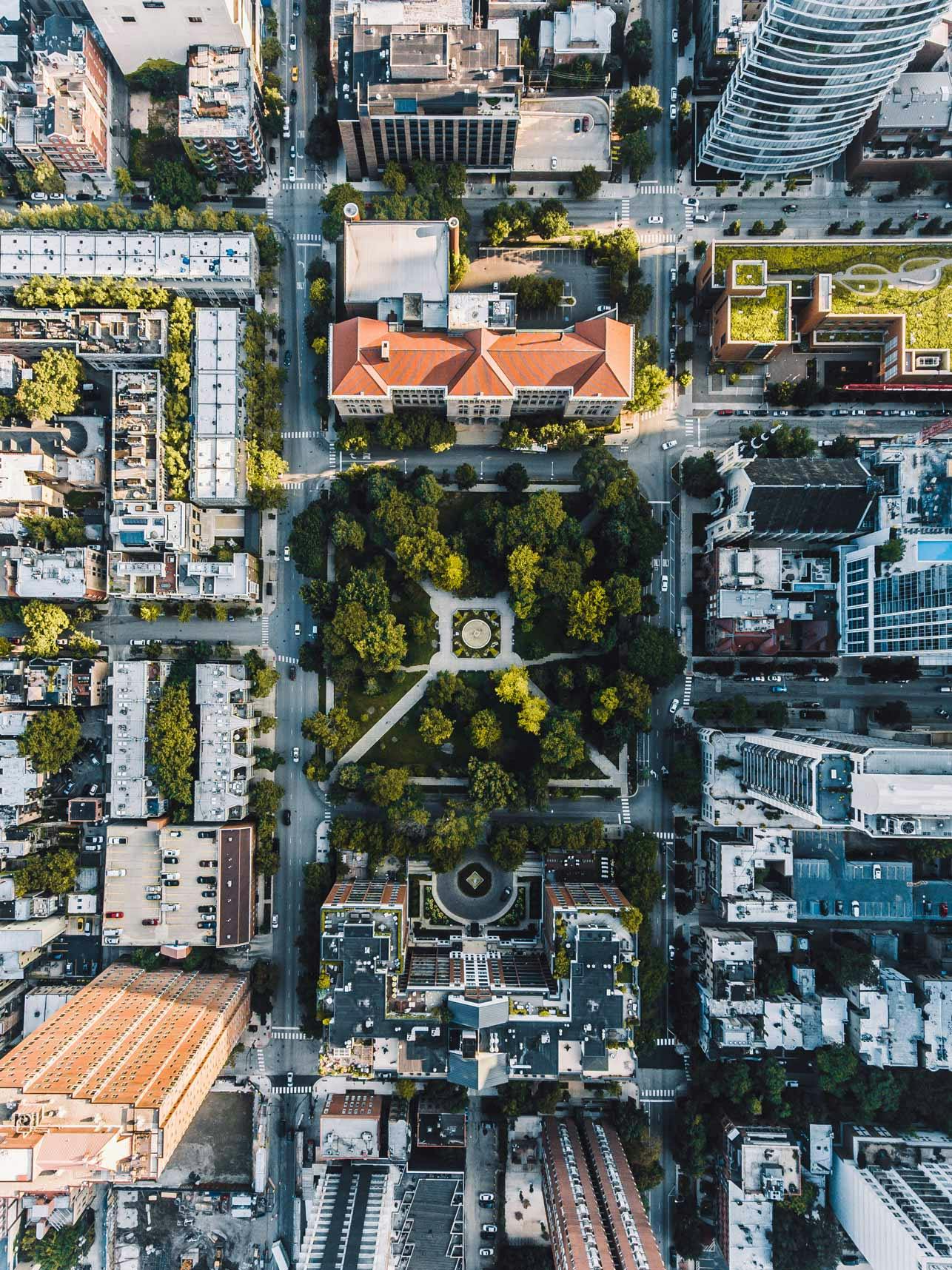 credit: @trashhand — discover Washington Park Look Down on the Explorest app
credit: @sdamiani — discover Aba Restaurant Indoor Dining Space on the Explorest app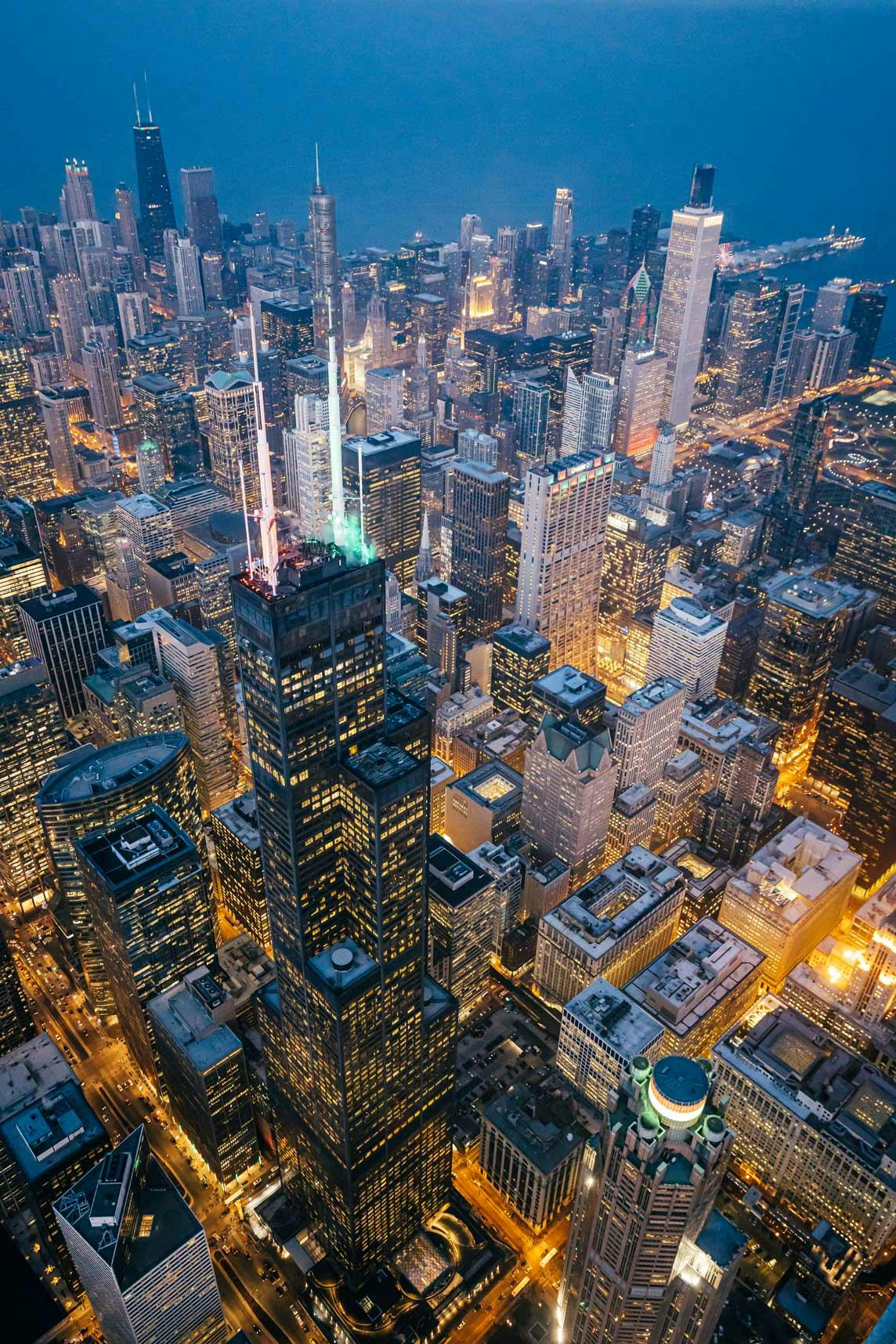 credit: @trashhand — discover Willis Tower & the Chicago Skyline from Helicopter on the Explorest app
Seattle
We've already shared our list of the best places to take pictures in Washington, which included photo spots across the entire state, but on its own, the city of Seattle holds an abundant amount of potential as a top contender of 2021's most photogenic locations. Seattle is the largest city in the Pacific Northwest and in 2020, it grew exponentially in popularity. With so many new residents, people are looking to explore their dwellings and see what the seaside city has to offer.
We recommend starting your photo journey in Downtown Seattle to snap pics of the staggering skyline. Then, head to West Seattle to see an entirely different view of the cityscape, including the 605-foot Space Needle and active volcano Mount Baker. If you're in West Seattle before sunset, you'll have a good chance of photographing a rose-colored sky that's complemented by the snow-capped landscape in the background—a stop-you-in-your-tracks sight to see in person and through the lens of your camera. Lastly, head back to Downtown Seattle and gaze up at the passing Seattle Great Wheel at Pier 57. Don't forget to take a ride once you got your shot, too!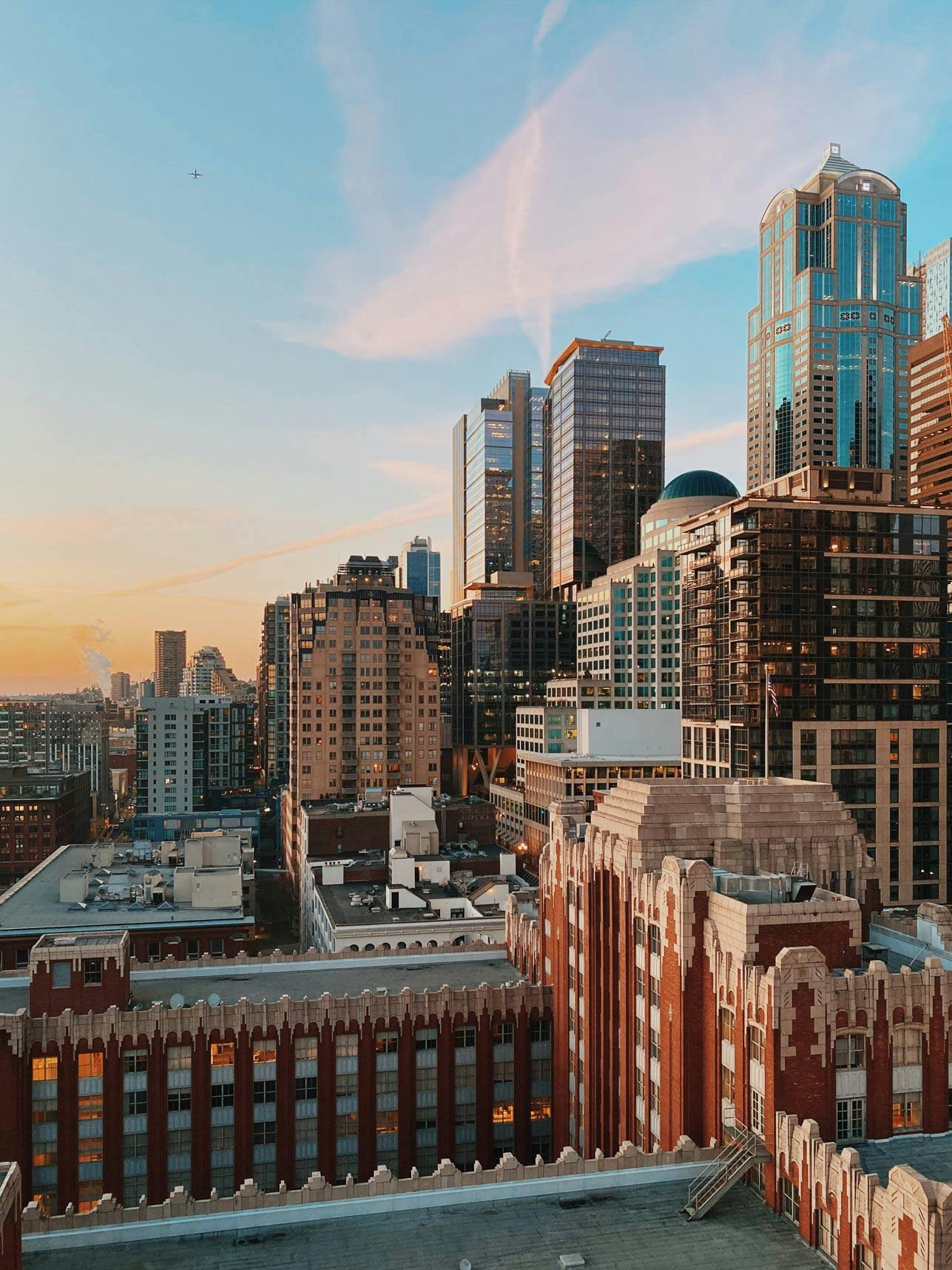 credit: @samhorine — discover The Post Apartments view of Downtown Seattle on the Explorest app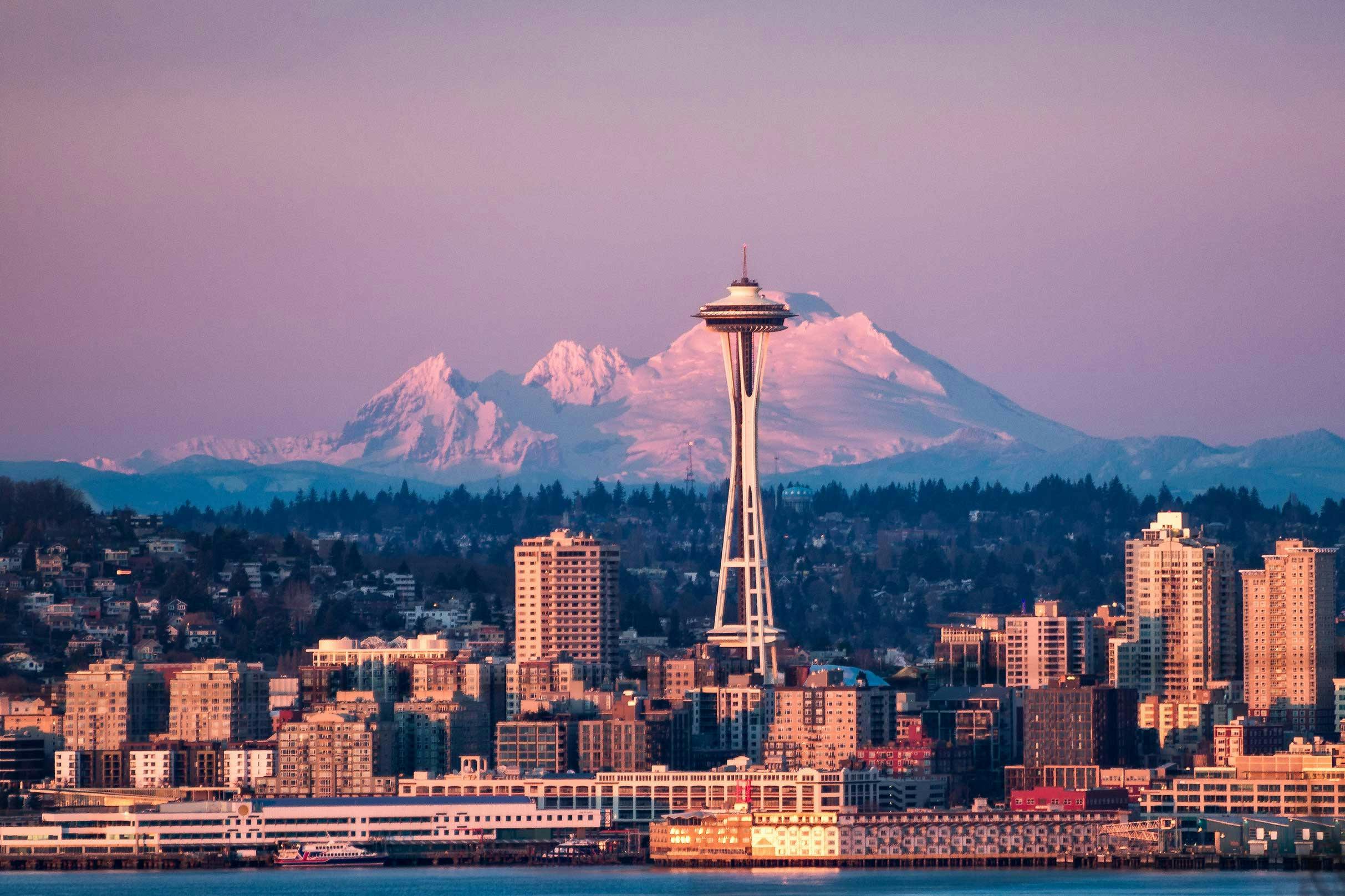 credit: @ross_schram — discover Providence Mount St. Vincent view of Space Needle & Mount Baker on the Explorest app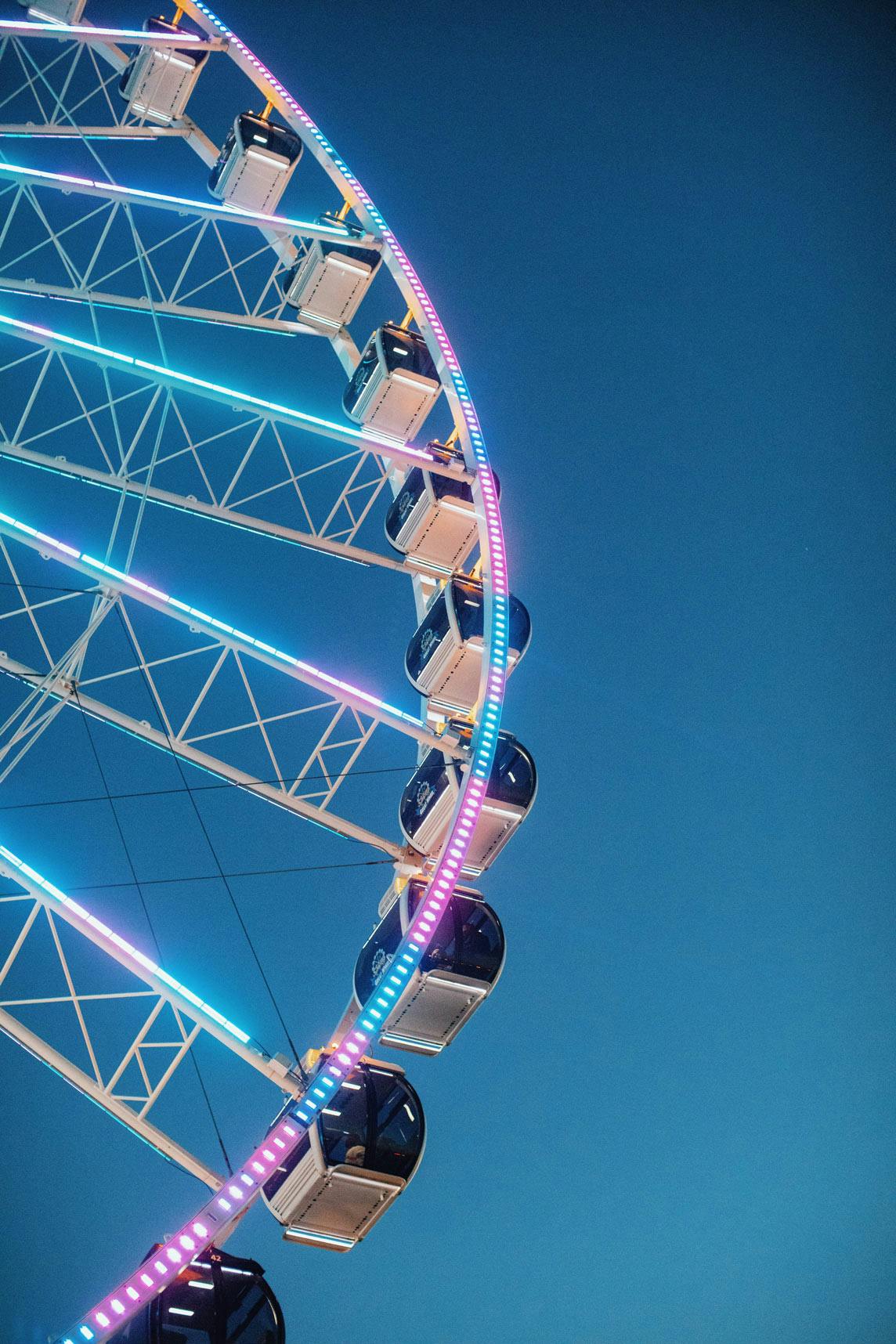 credit: @samhorine — discover Seattle Great Wheel at Pier 57 on the Explorest app
If you're looking to discover new photo spots, download the Explorest app today. We provide insider recommendations to help you capture your travels all around the world.